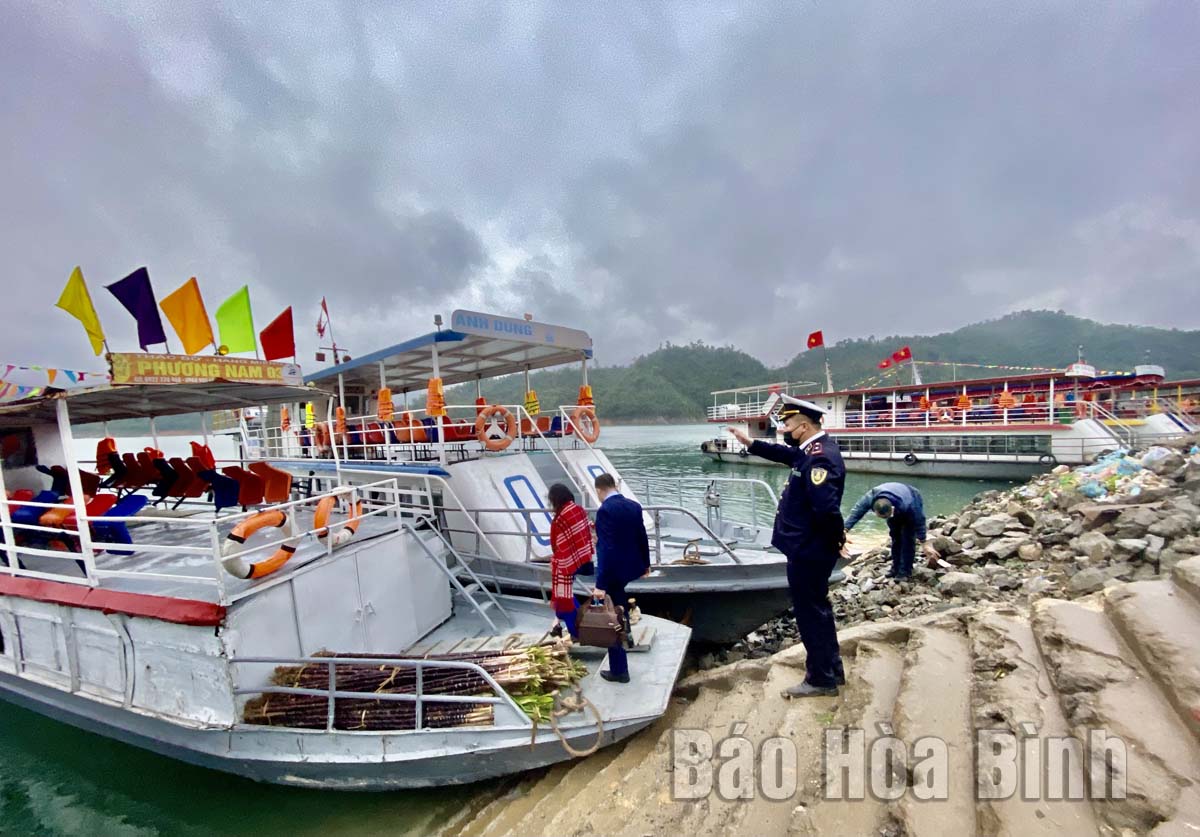 (HBO) - With the current convenient transport conditions, it takes tourists just over 1 hour to travel from Hanoi to Hoa Binh city by car or motorbike. The journey to discover attractive tourist destinations, including the Hoa Binh lake tourist area, begins here.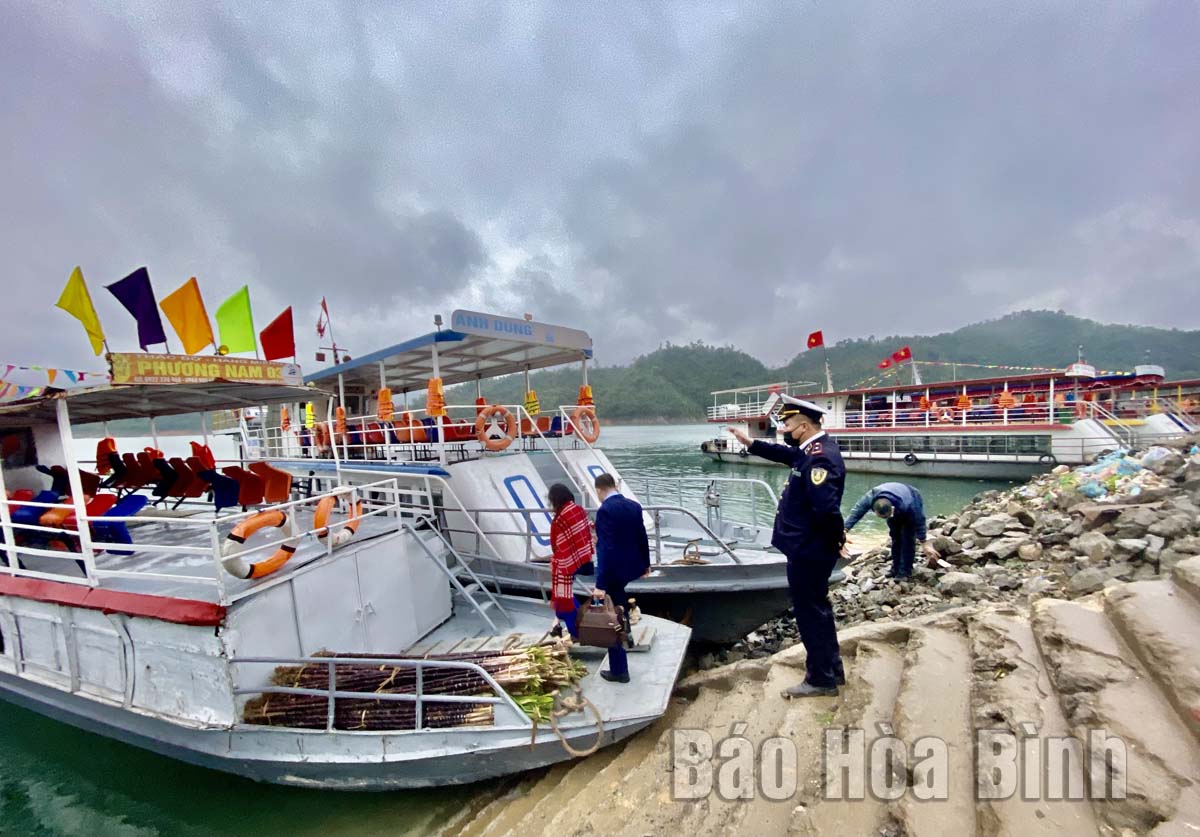 With fast travel time, port facilities and boats, Thung Nai tourist port (Cao Phong) well meets visitors' needs for travelling to destinations in Hoa Binh Lake tourist area.
According to the instructions of the provincial Department of Culture, Sports and Tourism, there are many ways to reach destinations in Hoa Binh Lake tourist area. Firstly, from the centre of Hoa Binh city, tourists can move to Bich Ha port in only about 10 minutes. This port is located behind the Hoa Binh hydroelectric plant - a convenient location to pick up and drop off visitors. The port is also a centre of waterway transportation services in Hoa Binh Lake tourist area, meeting all tourist needs from popular to high class, as tourists can choose motorboats, speedboats or high-quality yachts. From Bich Ha port, tourists have an opportunity to admire the panorama of Hoa Binh hydroelectric plant.
Another way is to go northwest to Thung Nai tourist port in Thung Nai commune (Cao Phong) which is about 25km from Hoa Binh city. This is also the second choice of starting point for tourists to explore the Hoa Binh Lake tourist area. The port includes four wharves, four waiting rooms and one reception room. At the port, there are ship, boat and guide services to take visitors to destinations such as Thac Bo Temple of God, Thac Bo cave, Dua island, Ngoc Xanh island and some community tourist attractions in Hoa Binh lake tourist area.
In addition to the two above-mentioned popular ways, there are several other ways to go to the Hoa Binh Lake tourist area. Accordingly, from Mai Chau town (Mai Chau), visitors can go through Dong Bang T-junction to Bai Sang boat station, which takes about 30 minutes. From Bai Sang, after visiting tourist attractions on the lake, tourists can end their journey at Thung Nai or Bich Ha port to continue to other tourist attractions in Hoa Binh city. Tourists can also move from Hoa Binh city through Da Bac town, to Hien Luong boat station in Doi hamlet of Hien Luong commune (Da Bac), which takes about 35 minutes. This is a boat station for those who want to explore Pu Canh nature reserve and Hoa Binh lake tourist area. From here, visitors can easily admire the majestic natural landscape, enjoy the cool air, visit tourist attractions and experience the life in community-based tourism hamlets and villages on the vast Hoa Binh lake./.