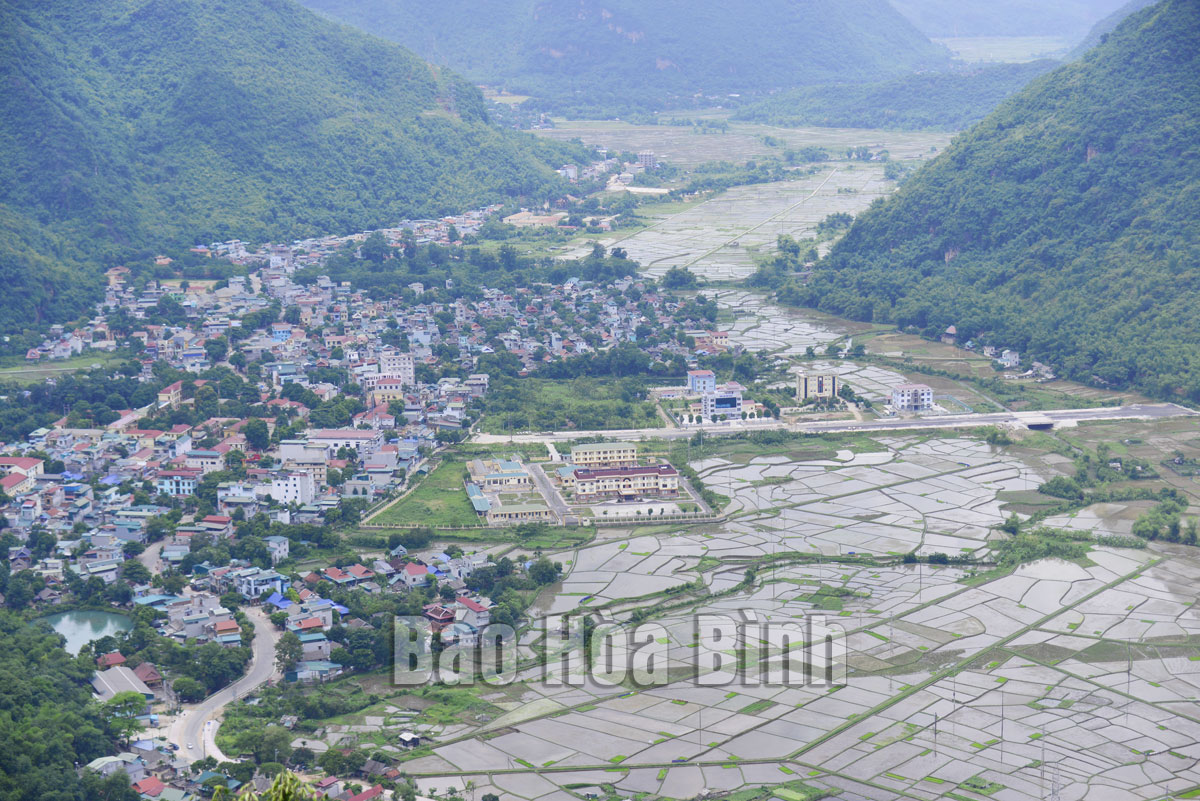 (HBO) – Developing Mai Chau into a key tourism area and an attractive, hospitable and safe travel destination of Hoa Binh province is part of the targets set at the 26th Party Congress of the district for the 2020 - 2025 tenure. Dinh Duc Lan, member of the provincial Party Committee and Secretary of the district Party Committee, has granted an interview about the issue to the Hoa Binh Newspaper.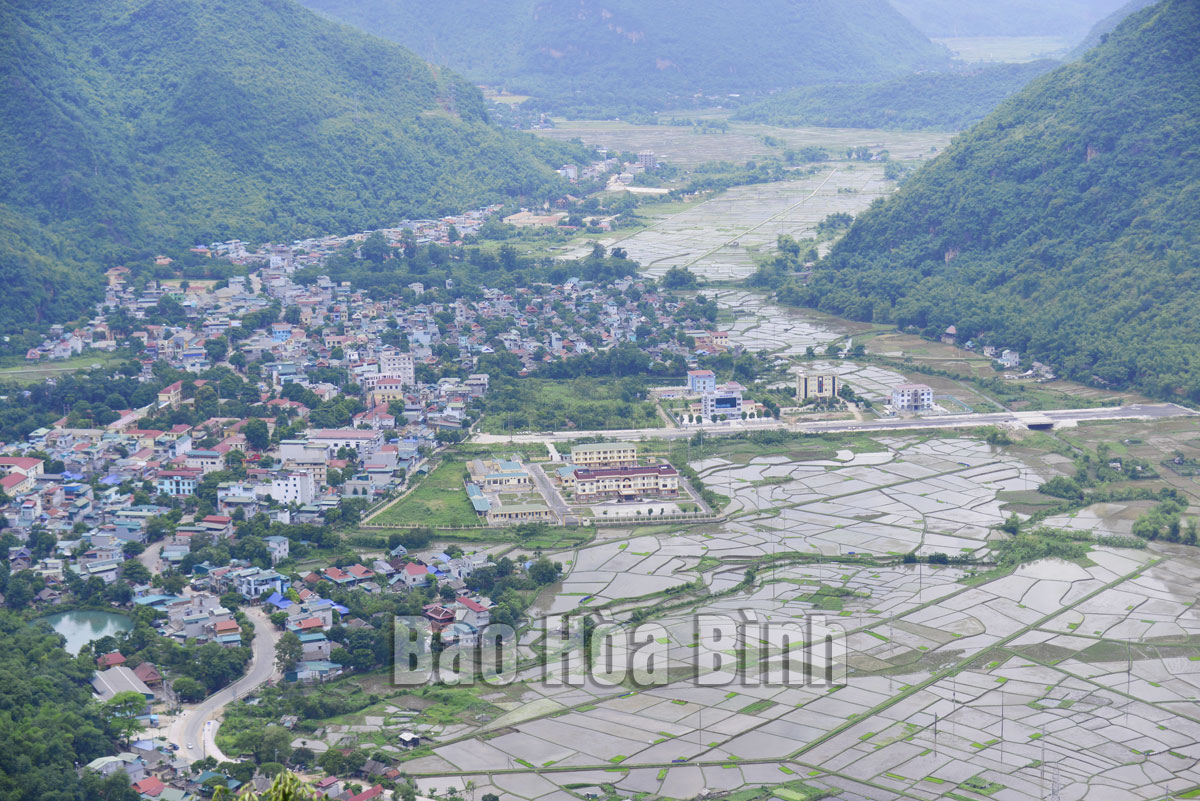 The beauty of Mai Chau township in Mai Chau district.
The official said the district's Party organisation made a detailed plan for implementing the resolutions of the 13th National Party Congress and the 17th provincial Party Congress.
As a result, Mai Chau has managed to tap into agricultural, tourism, and service development potential. It is currently home to nearly 20 tourism projects, some of which have high quality such as Avana Resort, Mai Chau Lodge, Mai Chau Ecolodge, Ba Khan Village Resort, and Mai Chau Hideaway Resort. Many community-based tourist sites have taken shape in Chieng Chau, Na Phon, Son Thuy, Hang Kia, and Pa Co communes.
Despite significant achievements, Mai Chau remains a mountainous district with numerous difficulties, Lan admitted.
In the time ahead, he said, the district will push ahead with implementing the resolutions on the Party building and the Politburo's Directive No. 05 on stepping up the studying and following of late President's ideology, moral example and style. It will also improve local Party organisations' leadership and combatant capacity so that the Party's resolutions will be carried out quickly and fruitfully.
In particular, Mai Chau will boost coordination with relevant parties to assess potential and advantages, conduct planning, and attract resources for infrastructure development, especially transport facilities linking with tourist attractions. It will encourage investors to build high-end hotels, resorts, entertainment centres, and restaurants to serve travellers.
Besides, it will facilitate local communities' engagement in tourism activities; propose mechanisms for supporting disadvantaged areas, including remote areas and the communes located in the vicinity of Hoa Binh Lake; develop agriculture in tandem with tourism products; and effectively carry out social security policies to improve people's material and spiritual life.
Authorities will also instruct tourism service providers to improve service quality; protect landscapes and the environment; create cultural tourism products linked with local festivals, craft villages, and communities; and build up Mai Chau as a hospitable destination with which all visitors are satisfied when setting foot here, according to the Secretary./.