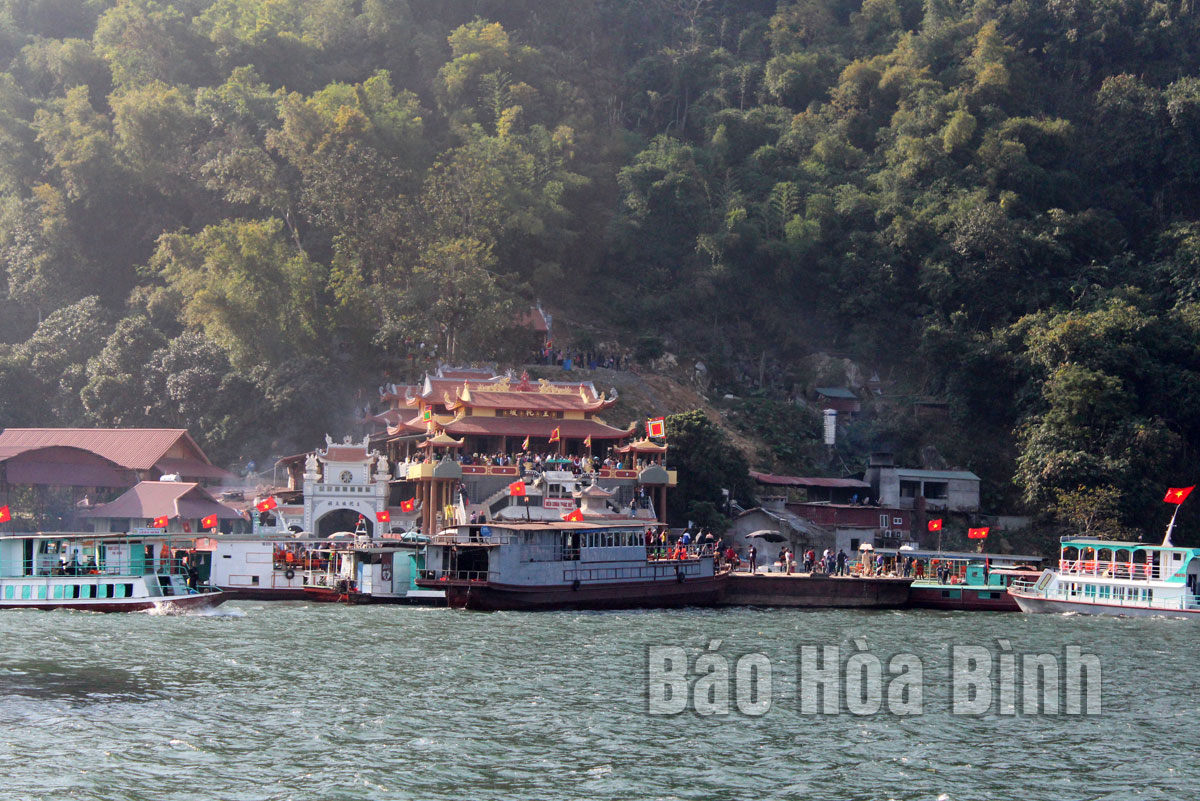 (HBO) - Da Bac district has majestic natural landscapes and is home to five ethnic groups namely Muong, Tay, Dao, Kinh and Thai. Each group has its own unique cultural identities that have created peaceful and beautiful villages which are favourable for developing community-based cultural tourism.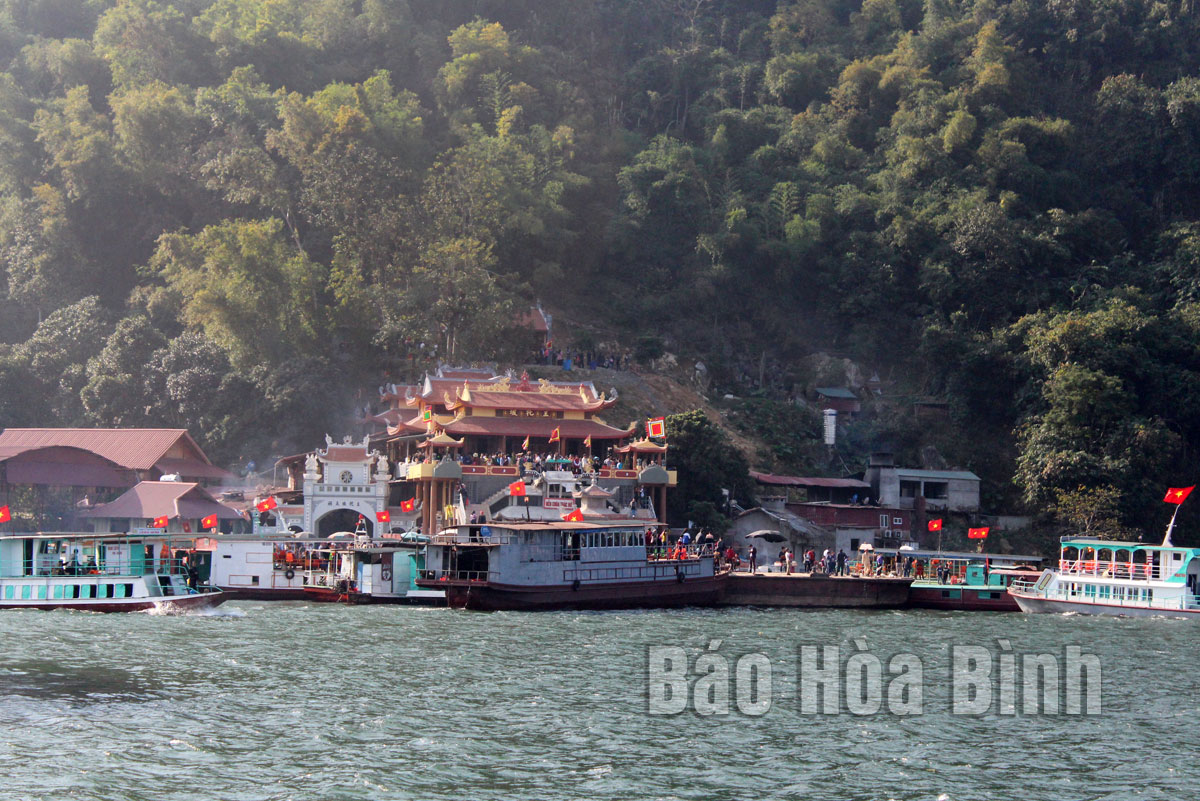 Thac Bo Temple, a famous spiritual tourist destination, attracts tens of thousands of tourists every year.
The district is home to Pu Canh Nature Reserve with the highest peak of Hoa Binh (1,373 m), along with many beautiful mountains, caves and waterfalls, creating charming landscapes such as Lo Lan Cave, Ke Stream and Hien Luong Bay in Hien Luong commune.
There are three national historical sites in the locality, along with Thac Bo temple which has been recognised as a provincial cultural and historical relic. Over the past years, the district has developed four community-based tourism sites in Hien Luong and Tien Phong communes because these places still preserve unique cultural identities in terms of customs, housing architecture, costumes, cuisine, folk songs and dances, traditional musical instruments and festivals.
With a unique way of doing tourism, for a long time, Cao Son commune's Sung hamlet, where more than 70 households of Dao Tien ethnic group reside, is a favourite destination of foreign tourists. Visitors are attracted by the beauty of Bieu mountain, Sung cave, and hundreds of years old Shan Tuyet tea hill.
It can be said that with the advantage of beautiful natural landscapes, cool climate, unique cultural identities and cuisine, Da Bac has a lot of potential to develop high-quality tourism, attracting domestic and international tourists.
To fully exploit this potential, the district's Party Committee and People's Committee have issued many important documents, including Resolution No. 09-NQ/HU, dated February 6, 2015 on the tourism development of Da Bac district for the 2015-2020 period with orientations to 2030 and a tourism development project to 2020 with a vision to 2030.
The local administration has set the goal of mobilising investment resources to develop tourism in a synchronous, professional and modern manner, contributing to economic restructuring, creating more jobs, improving people's living standards, promoting cultural values as well as protecting the environment.
The district has implemented many solutions for tourism development, prioritising capital for key tourism projects and infrastructure systems. It has also encouraged and created favourable conditions for investors, solving difficulties for businesses, especially related to site clearance and project appraisal.
The promotion of tourism has been enhanced to ensure its efficiency. Attention has been paid to improving the quality of tourism products, raising people's awareness of environmental protection as well as preservation of cultural values with tourism development./.