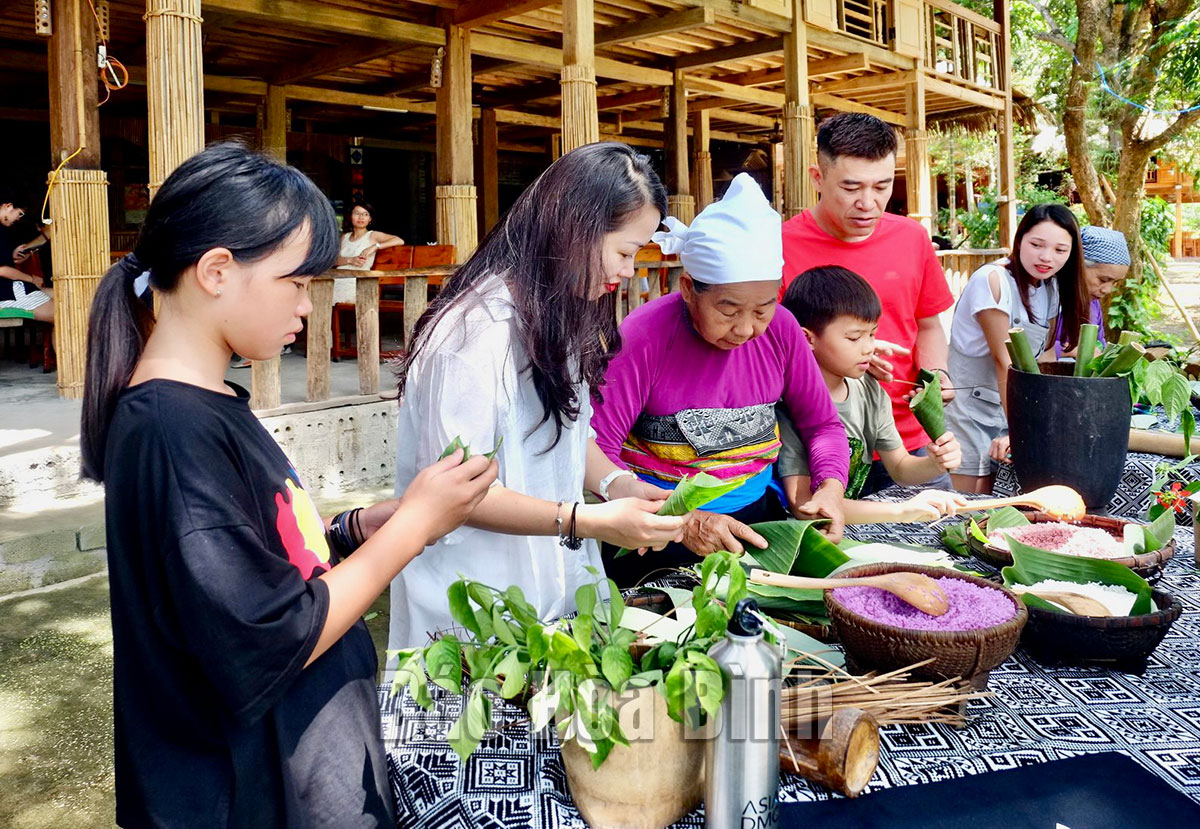 (HBO) - Standing at the Mai Chau Flagpole on Thung Khe Pass looking down, visitors can view the entire Mai Chau valley before entering the journey to explore tourist areas in Mai Chau district – a destination not to be missed for those who love sightseeing, resting and learning about culture.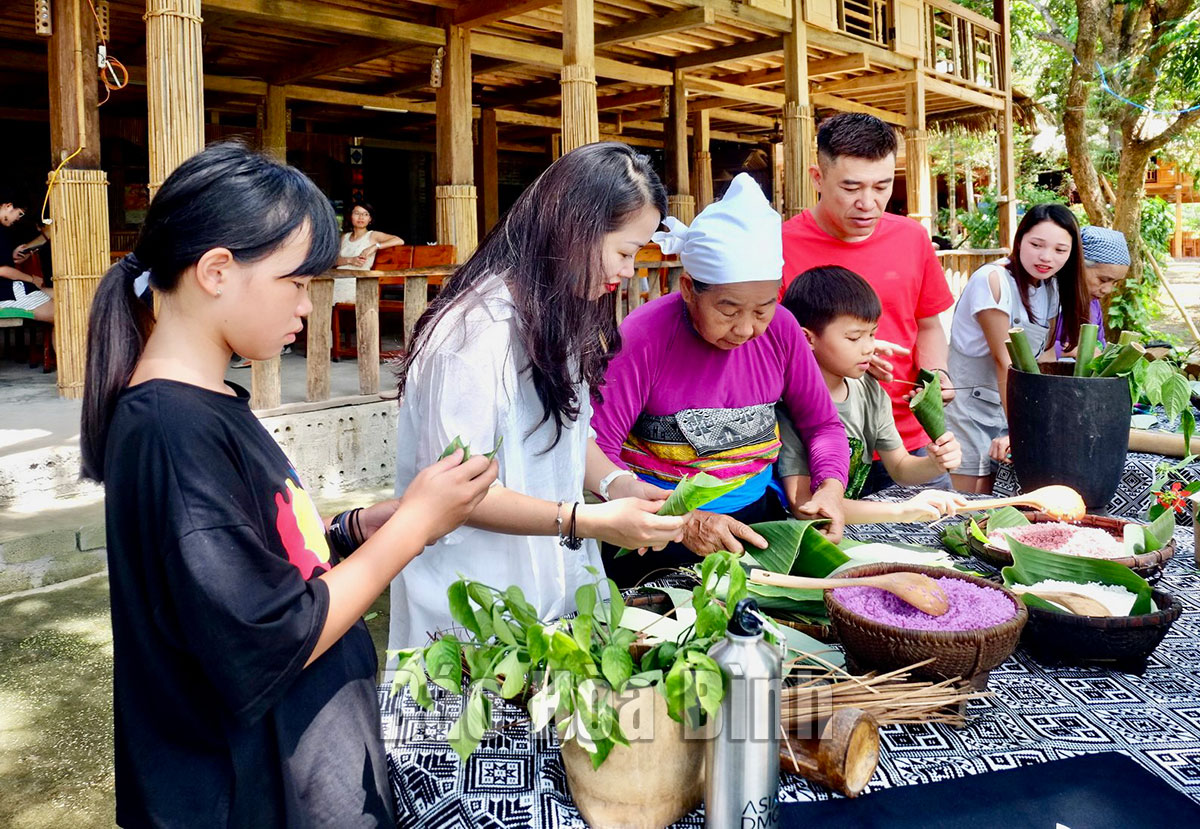 Visitors experience the cooking of Thai food at the community tourism site in Hich village, Mai Hich commune (Mai Chau district).
In a picturesque majestic nature with mountains and forests in the northwest region, Thai people there build their houses among rice fields with poetic views.
Visiting Mai Chau, tourists will have an opportunity to explore famous community attractions there such as Lac hamlet (Chieng Chau district), Van and Pom Coong hamlets (Mai Chau township), Na Phon and Nhot hamlets (Na Phon commune), Buoc hamlet (Xam Khoe commune), and Hich hamlet (Mai Hich commune).
Besides discovering natural landscapes, visitors can experience the daily life of locals, thus understanding more about traditional culture, customs and habits of the locality.
Locals have focused on capitalising on natural conditions and developing cultural villages, restoring traditional festivals and folk arts, developing traditional craft villages, and building new tourism products and services in order to meet the demand of visitors.
Ecotourism sites and resorts have been developed in Mai Chau valley, contributing to promoting the tourism development in the locality.
Mai Chau Ecolodge in Na Phon commune is one of the most attractive destinations in Mai Chau town. Its architecture resembles an ancient Thai village. The resort has 21 bungalows with 43 rooms, serviced with swimming pools, spa, and restaurant.
Visitors can join traditional music performances, walk to discover the natural landscape, or cook local dishes by themselves.
Foreign tourists have visited and stayed for a long time in community tourism villages in Mai Chau after the COVID-19 pandemic was under control.
Statistics show that Mai Chau served nearly 388,000 visitors, including 7,100 foreigners, in the first nine months of 2022, earning an estimated 420 billion USD.
According to Vice Director of the district's Office of Culture and Information Ha Thi Lieu, Mai Chau valley is home to beautiful caves, such as Mo Luong, Chieu, and Pieng Kem, and archaeological relics in Lang and Khau Phuc caves.
Traditional markets on every Sunday also contribute to creating attractive tourism products for domestic and international tourists, she said./.