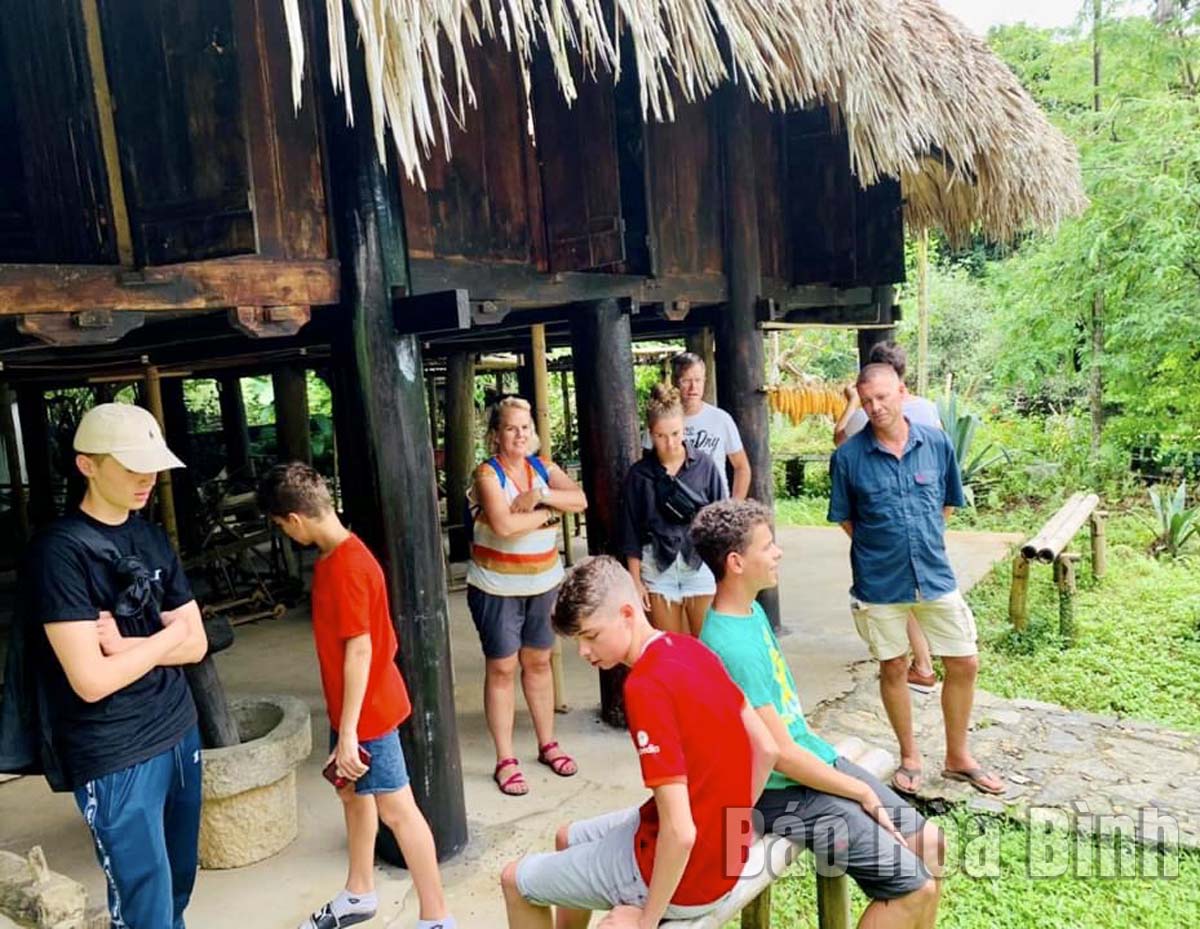 (HBO) – Aside from the newly launched paragliding service, Hoa Binh city also boasts many attractive destinations for domestic and international visitors such as the Hoa Binh hydropower plant, the monument of late President Ho Chi Minh at the plant, the provincial museum, the Museum of the Muong Cultural Space, and the Museum of the Muong Cultural Heritage.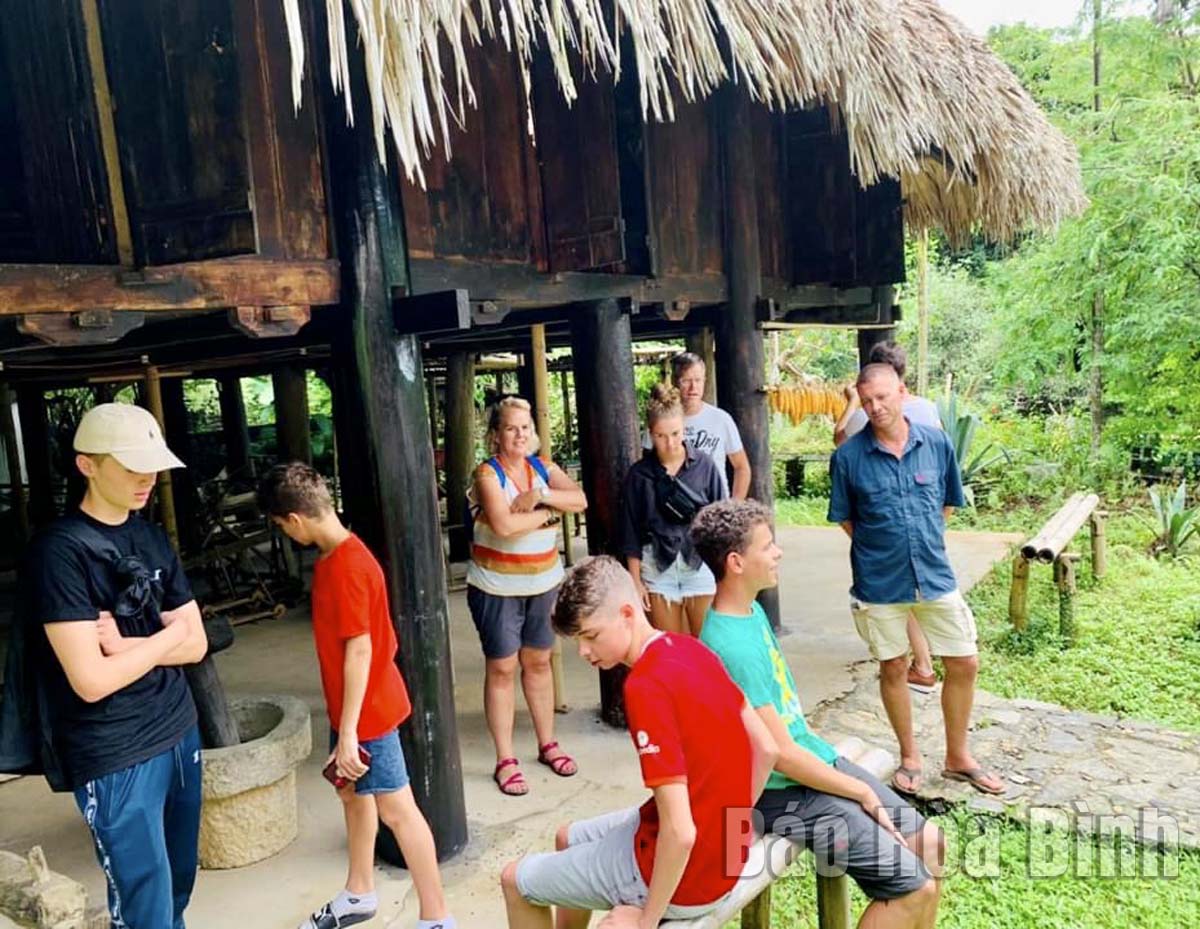 Foreign visitors to the Museum of the Muong Cultural Space, located on Tay Tien street in Thai Binh ward of Hoa Binh city.
Phan Van Tinh, a visitor from central Binh Thuan province, said in his first trip to the northern region, he did not want to miss a chance to visit the Hoa Binh hydropower plant, the first industrial complex of Vietnam's industrialisation and modernisation period, which accommodates eight turbines with a total capacity of 1,920MW. He also had a chance to enjoy a panorama of Hoa Binh Reservoir with nearly 9.5 billion cubic metres of waters, as well as the cool fresh air and beautiful landscape here.
Together with the plant, the President Ho Chi Minh monument on top of it is also a magnet for tourists from far and wide. The concrete statue, built in 1997 on Ong Tuong Hill at 186 metres above the sea level, is 18 metres in height and about 400 tonnes in weight.
Open all days, the provincial museum is where visitors can gain history and culture knowledge through the over 18,000 exhibits. There, they can learn about the renowned Hoa Binh Civilisation thanks to various antiquities such as bronze drums and gongs, and other objects like ceramic items, clothes and musical instruments which vividly reflect the material and spiritual life of local residents in the past.
To get a better understanding of Hoa Binh province, visitors can also drop by the museums of the Muong ethnic cultural space and heritage. Of the two private museums, the Museum of the Muong Cultural Space is described as a miniature Muong society where typical features of the ethnic group's socio-economic aspects and customs are shown. Meanwhile, the Museum of the Muong Cultural Heritage is a place for exploring, studying, and preserving the minority's cultural values.
Hoa Binh city is also home to many other famous historical and cultural sites, including the national relic site of Hoa Binh Prison, the place where President Ho Chi Minh visited the Socialist Labour Youth School and the Ba Co Tien (Three Fairies) temple, along with natural destinations like the Hoa Binh Reservoir, the Tien Phi Cave, and the Dan Chu ironwood forest.
Nguyen Thai Hoa, head of the culture and information division of Hoa Binh city, said the city is working to capitalise on natural landscapes and historical and cultural destinations to boost tourism. New products and services are also being developed to meet visitors' demand./.