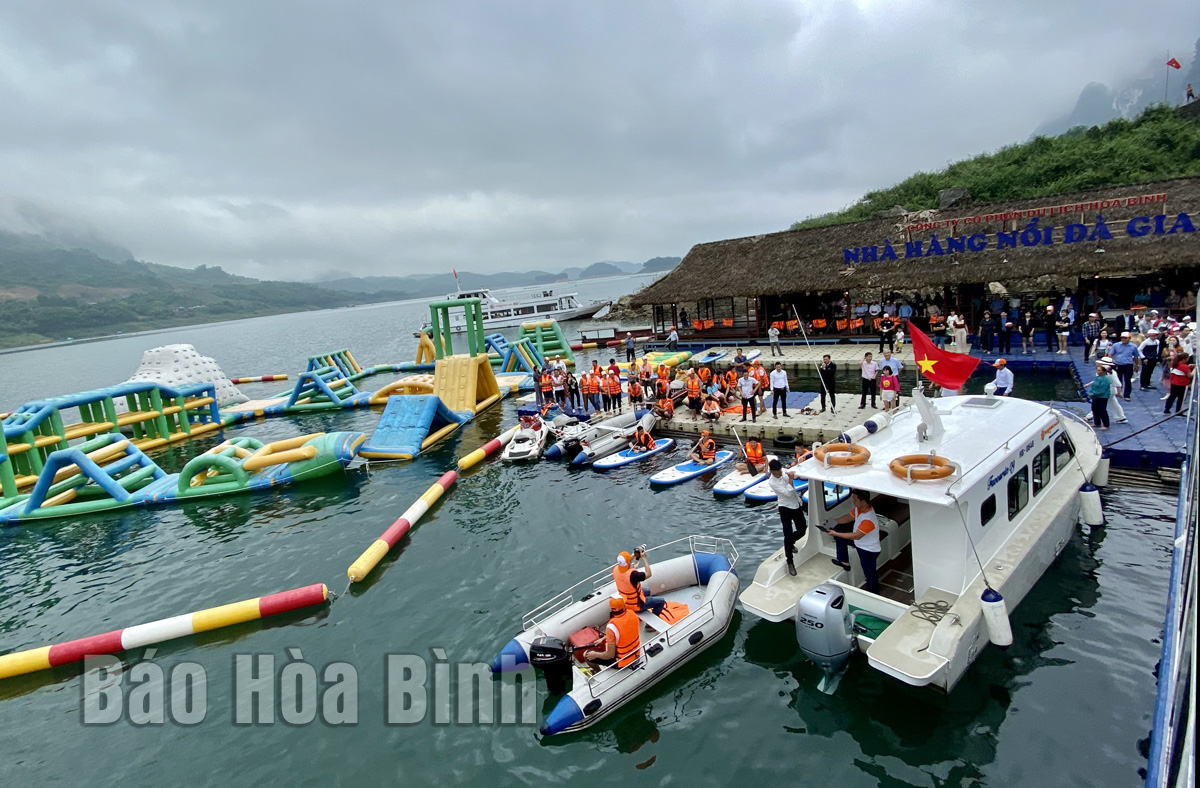 (HBO) – The living standards of people in the Hoa Binh Lake area have been improved, reflecting changes in tourism activities in Cao Phong, Mai Chau, Da Bac, and Tan Lac districts and Hoa Binh city.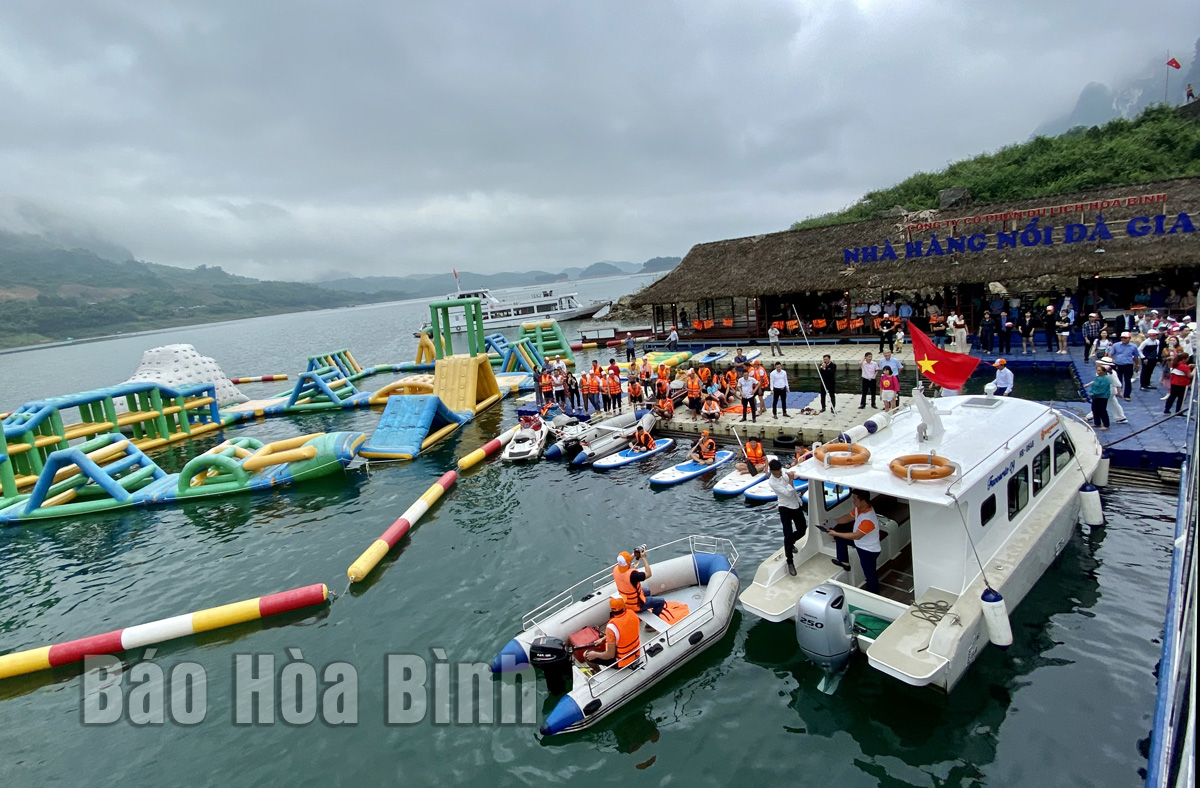 Hoa Binh Tourism Investment JSC develops exploration tourism products in the Hoa Binh Lake area.
Hoa Binh province has recently welcomed a delegation of tourists from the US, the UK, Australia, and Norway. During their two-way stay, the nearly 20 holidaymakers decided to explore the Hoa Binh Lake area.
After the COVID-19 pandemic was brought under control, domestic and foreign visitors have returned to resorts and tourism villages, especially those in Mai Chau, Da Bac, and Tan Lac districts.
Apart from community-based tourism sites, there are also high-end eco-tourism sites like Mai Chau Hideaway, Ba Khan Village Resort and Dua (Coconut) Island.
Along with the waterway on the Da River that runs through Hoa Binh, Son La, Dien Bien, and Lai Chau provinces, Hoa Binh has opened routes for trekking and cycling along the river in Tan Lac, Mai Chau, and Da Bac districts.
Other products like tours around Hoa Binh Lake, spiritual one to Chua Thac Bo Temple, and Northwest tours by both waterways and roads have also been launched.
Diverse, sustainable livelihoods
Da Bia hamlet in Tien Phong commune has got a facelift thanks to the timely support of international organisations as well as changes in the mindset of local residents.
The Action on Poverty (AOP) organisation has guided locals to develop sustainable community-based tourism, with financial support in the initial stage of infrastructure building.
All-level Party committees and authorities have also encouraged and supported them in infrastructure and equipment.
As a result, Da Bia has been named in the Vietnamese tourism map with its community-based tourism services. Local agricultural products have also been promoted through tourists.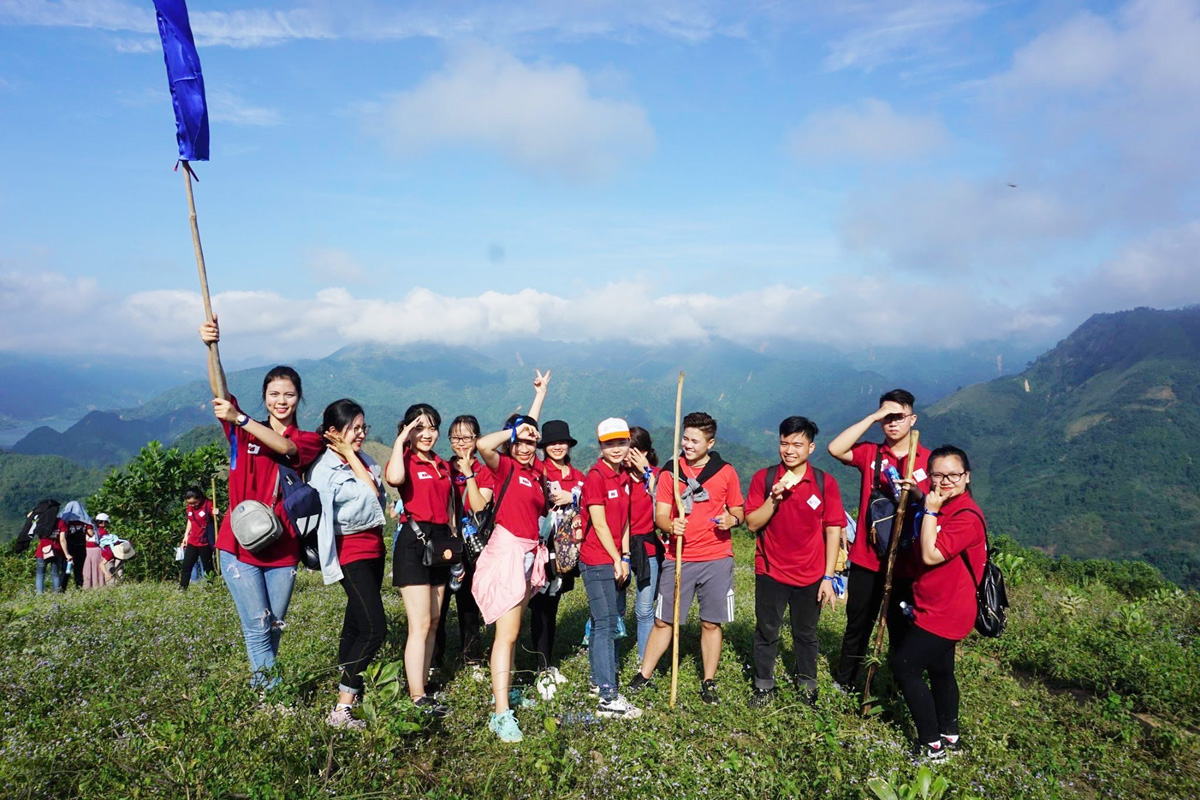 Tourists cruise tourism hamlets in Cao Son and Tien Phong commune of Da Bac district as part of their tour around Hoa Binh Lake
Meanwhile, Ngoi hamlet in Suoi Hoa commune, Tan Lac district has been dubbed as the "heart" of Hoa Binh Lake tourism thanks to programmes and services offered by the Hoa Binh Tourism Investment JSC, including a floating restaurant on the Da River, a water entertainment system, and community guest houses.
In 2019, the Hoa Binh Lake tourism area welcomed 550,000 holidaymakers, making up 17.7% of the total visitors to the province, of whom 26,000 were foreigners. It earned 160 billion VND (6.4 million USD) from tourism services and products.
Last year, the number of visitors reduced to only about 150,000 due to COVID-19 and the revenue stood at 70 billion VND.
The site is expected to serve 400,000 tourists this year and 500,000 in the coming years.
According to Deputy Director of the provincial Department of Culture, Sports and Tourism, about 600 labourers are working in the local tourism industry, mainly in community-based tourism/.