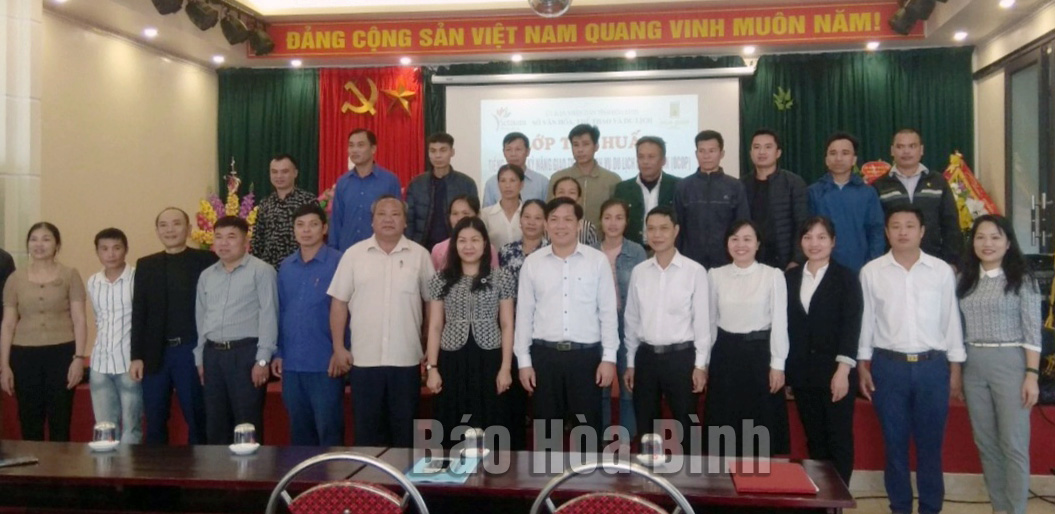 (HBO) - On November 8, in Lac Son district, the provincial Department of Culture, Sports and Tourism held the opening of a training course on English and communication skills on OCOP rural tourism services in 2022. There was the attentionn of the representatives of the district's People's Committee, the officials from the departments and the appropriate authorities of the district and 25 leaners, the households doing community tourism in Tu Do commune.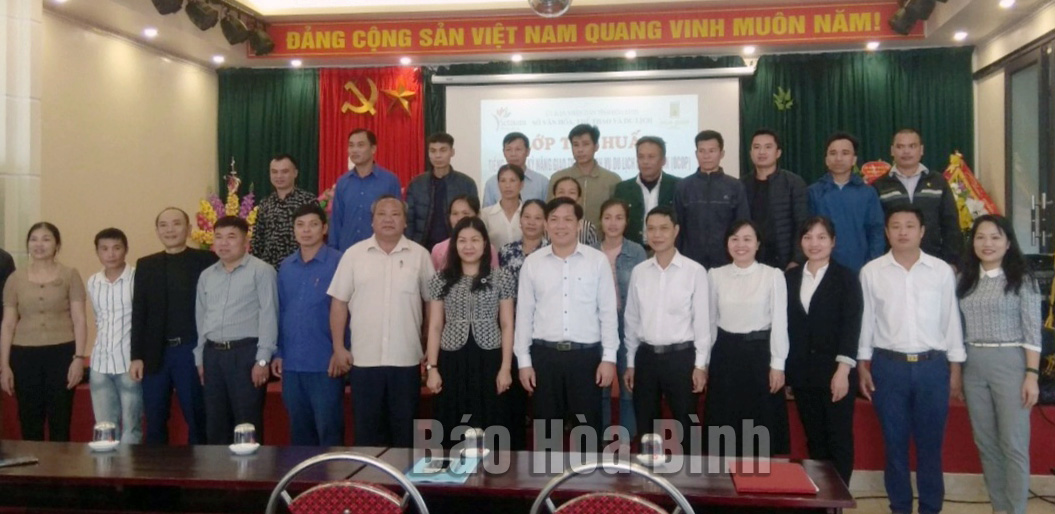 A training course on English and communication skills on rural tourism services for 25 participants who are the households doing community tourism in Tu Do commune, Lac Son district.
The training course was held from November 8-15. Accordingly, the learners studied in class and they had 4 days of field trip at Mu waterfalls (Lac Son). The class imparts the leaneares the topic of psychology and communication skills, the basic concepts of communication skills in tourism. The tourism English topic with 6 contents: Welcoming guests to the family accommodation/restaurant; introducing the services and the infrastructure/services at the homestay; food and drink; handling the needs of tourists; direct sales; taking orders and recommending the traditional dishes and paying bills.
In addition, the training course aims to equip the English knowledge, the basic skills in communication and behavior in rural tourism activities for the officials and the employees of the management and travel agencies; the individuals, the households and the cooperatives doing business. Accordingly, it helps contribute to improving the professionalism and quality of the local rural service workforce. At the same time, it helps the learners to be aware of conserving and preserving the national cultural identity associated with tourism development, further improving the spiritual and material values, developing tourism so that it becomes a spearhead economic sector of the locality.