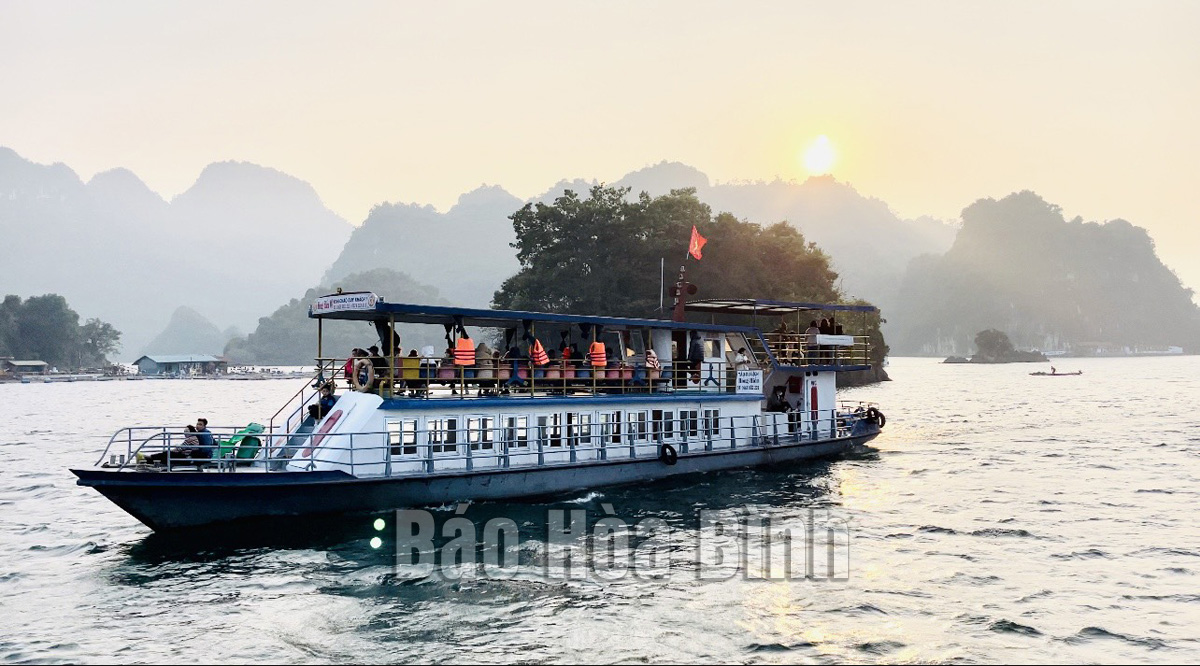 (HBO) – Hoa Binh lake, the biggest man made in Southeast Asia, is about 70km long, crossing 17 communes of one city and five district. It houses 47 large and small islands. The lake area features breathtaking landscapes, enticing cultures of different ethnic groups, and renowned spiritual tourist destinations.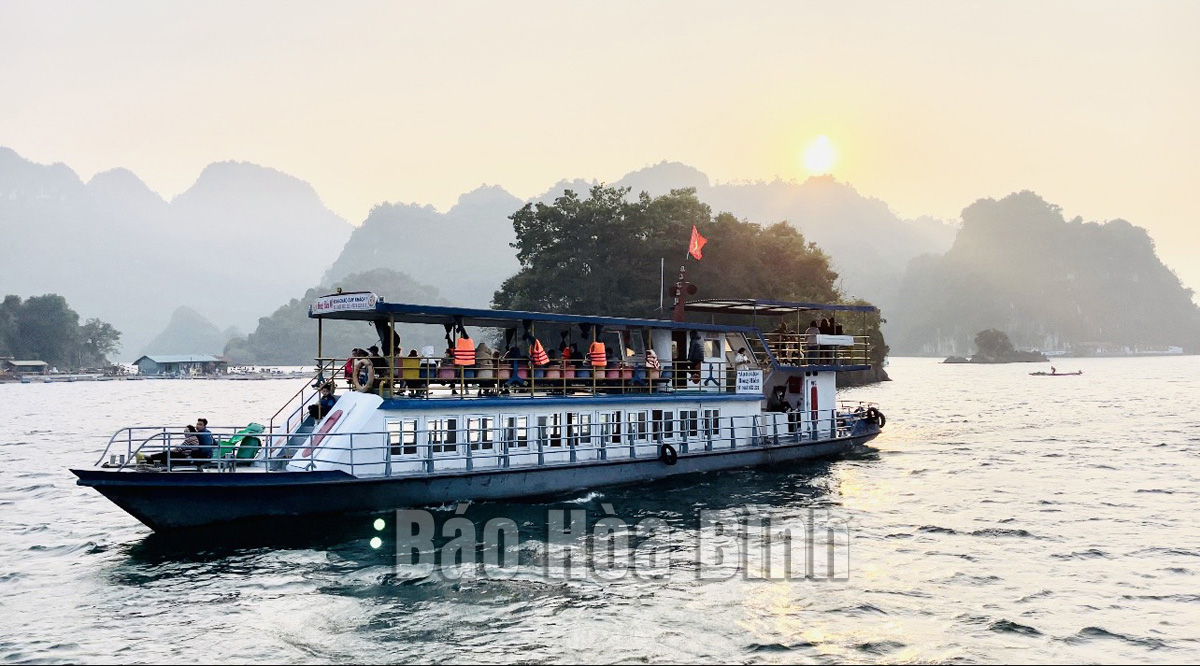 Tourists explore Hoa Binh lake by boat on the Lunar New Year holiday.
On August 1, 2016, the Prime Minister issued Decision No. 1528/QD-TTg approving a master plan for developing the lake as a national tourist area until 2030. On June 22, 2017, the Standing Board of the provincial Party Committee issued Resolution No. 14-NQ/TU on the development of the Hoa Binh Lake tourist area into a national one.
After half a decade implementing Resolution No. 14, the province has seen the lake area so far meeting three out of five criteria set for a national tourist site. Many of its socio-economic infrastructure projects have been completed, contributing to improving the conditions of local travel, production and people's livelihoods.
Currently, the Hoa Binh lake tourist area has 107 accommodation establishments, employing 1,200 workers. Its restaurants, entertainment spots, tourist attractions, and tours have been built and connected with localities in the province and country, creating a fairly diverse tourism ecosystem attractive to visitors.
Every year, the province organises famtrip and presstrip delegations to invite tourism associations, travel and media agencies from other provinces to join hands promoting Hoa Binh's tourism. Other measures include connecting businesses for partnerships, and expanding tourist markets. To date, there have been 18 projects worth some 3.5 trillion VND (147.58 million USD) in total approved for investment in the Hoa Binh lake area.
In order to meet remaining criteria for the area to be recognised as a national tourism site by 2025, Hoa Binh is working to attract investment projects serving the development of accommodation facilities rated three stars and above; promoting community-based tourism; tackling investors' obstacles; and running communications campaigns for raising public awareness on tourism promotion and environmental protection./.