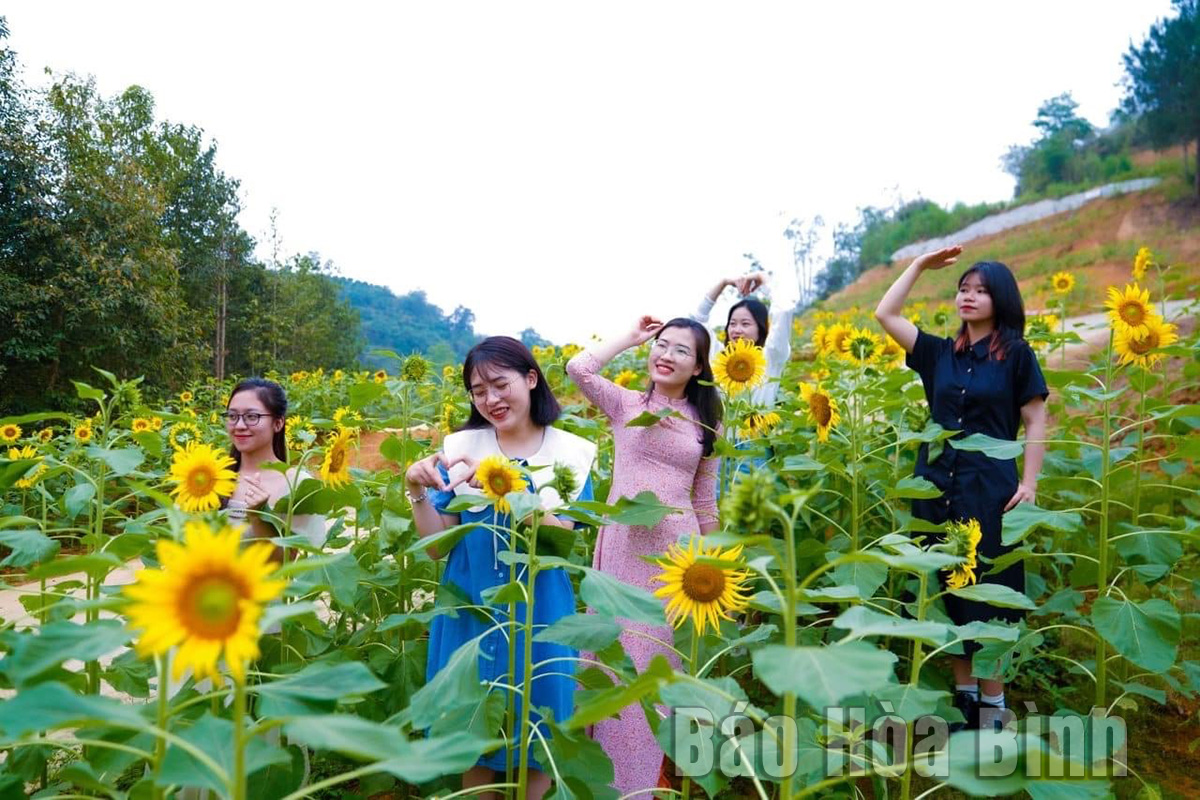 (HBO) – Tourist attractions across the northern province of Hoa Binh welcomed about 170,000 visitors during the recent National Reunification Day (April 30) and May Day holidays which lasted days from April 29 to May 3. Most of the visitors toured local eco-tourism, community-based tourism sites, resorts, and cultural, sport, and entertainment facilities.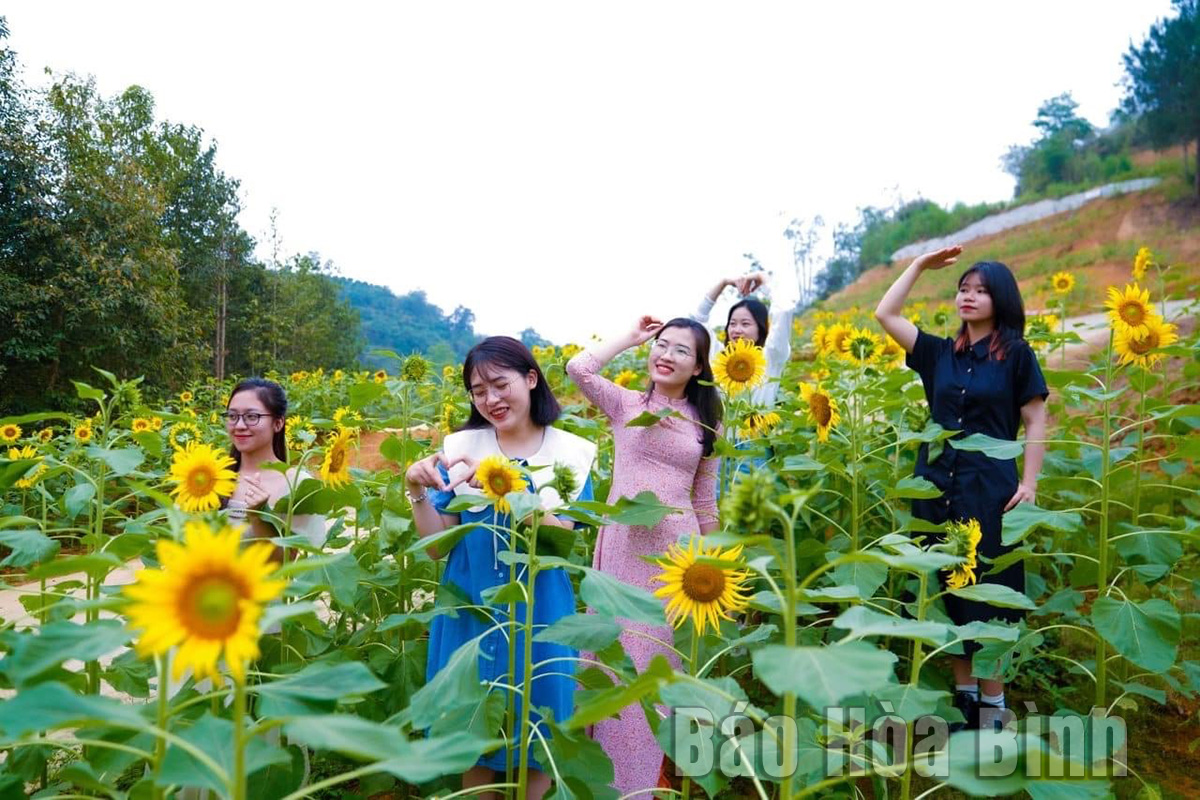 The Meddom Pack tourist area in Cao Phong's sunflower fields attract people to visit and take photos.
From the holiday-makers, including 15,000 foreigners, Hoa Binh raked in 125 billion VND (5.33 million USD), up 31.6% from the same period last year.
Thanks to their diversification of new tourism products and services that offer richer experiences, many local tourist areas such as the Hoa Binh Lake, Mai Chau, Kim Boi, Cao Phong, Tan Lac, and Hoa Binh city recorded a surge in tourist arrivals.
During the holidays, several cultural-sport events and festivals were held, with security and safety for holiday-makers ensured./.