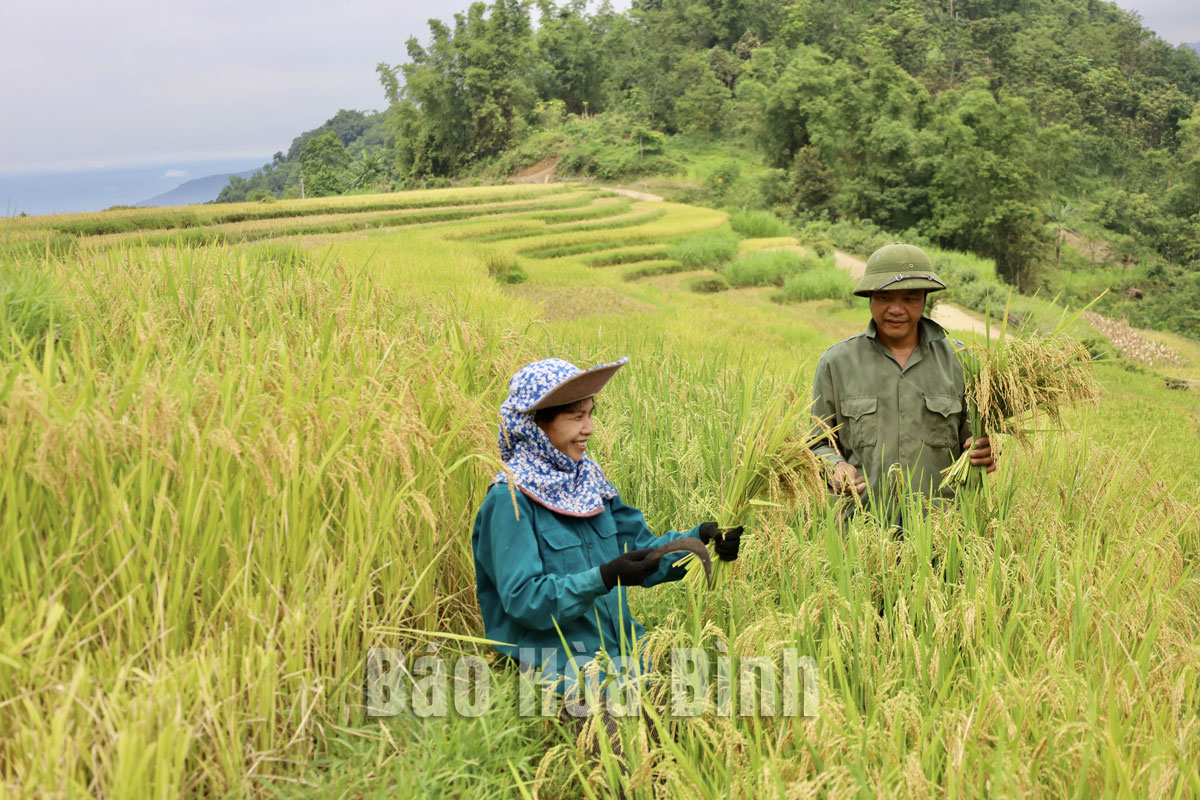 (HBO) - Lac Son district has identified investment attraction as a key and leading factor for economic restructuring, particularly for tourism.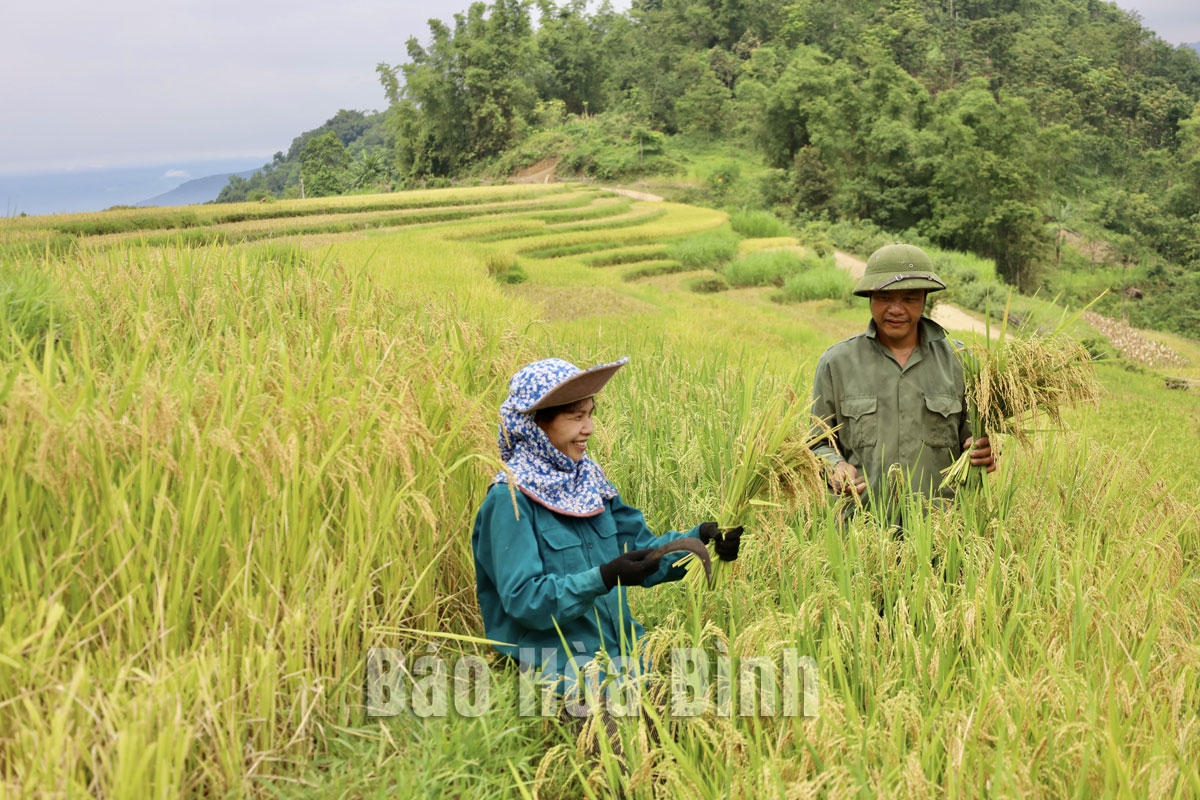 The beauty of terraced fields in Quy Hoa commune contributes to attracting investment projects to develop tourism in the mountainous district of Lac Son.
A concrete road completed in 2020 helps reduce difficulties and hardships for people in the mountainous area of Doi Thung, Quy Hoa commune. Together with other improved roads in the district, it has created make changes, particularly in attracting tourism projects.
Roads connecting the district with the capital, northwestern provinces, central region, and the northern delta have been developed and improved much, facilitating economic, cultural, trade, service, and tourism exchanges.
In addition to investment in transport infrastructure, which is considered the "backbone" of tourist areas and attractions, the district focuses on investing in technical infrastructure including parking lots, transit vehicles, toilets, electricity/water supply, and telecommunications networks. The district also embellished and upgraded historical and heritage sites.
It mobilises social resources to invest in tourism infrastructure sustainably in association with socio-economic development, encouraging investors inside and outside the province to invest in tourism areas and amusement parks, making general planning of community-based tourism attractions to manage investment, construction, preservation of traditional houses, and natural protection at the tourist sites.
On the other hand, the district paid attention to upgrading the system of roads, power supply, and clean water supply at community tourist sites and potential sites to create conditions for people to participate in community-based tourism.
Now, Lac Son district has attracted more than 30 projects with a total registered investment of over 11.784 trillion VND (502.5 million USD) and a total land area of 722 ha. In particular, there are two hotel projects with a land area of 271 ha and a total investment of nearly 8 trillion VND.
Major and key tourism projects of the province include one on the ecological urban area, a high-class hot mineral resort in Kha Lake with a total investment of over 2.6 trillion VND, and the project of Doi Thung high-class ecological urban area, resort and entertainment area with a total investment of over 5.3 trillion VND.
Investors are also proposing to develop others including Eco-tourism resort Thao nguyen xanh Mien doi with an area of 99.3 ha; eco-urban tourist area and Ho Chong golf course with an area of 200 ha, and the complex of golf courses and eco-tourism of Canh Tang lake in Yen Phu and Binh Alle communes.
Bui Van Kía, Deputy Secretary of the Lac Son district Party Committee, said that besides potentials and strengths, the district still faces difficulties relating to transport infrastructure, irrigation, electricity/water supply, site clearance, and slow project implementation progress.
The district will increase communication to improve awareness for leaders at all levels, sectors, officials, and public servants, especially agencies related to the business investment environment.
Local authorities are closely cooperating with businesses to overcome difficulties and make use of local potential and advantages./.