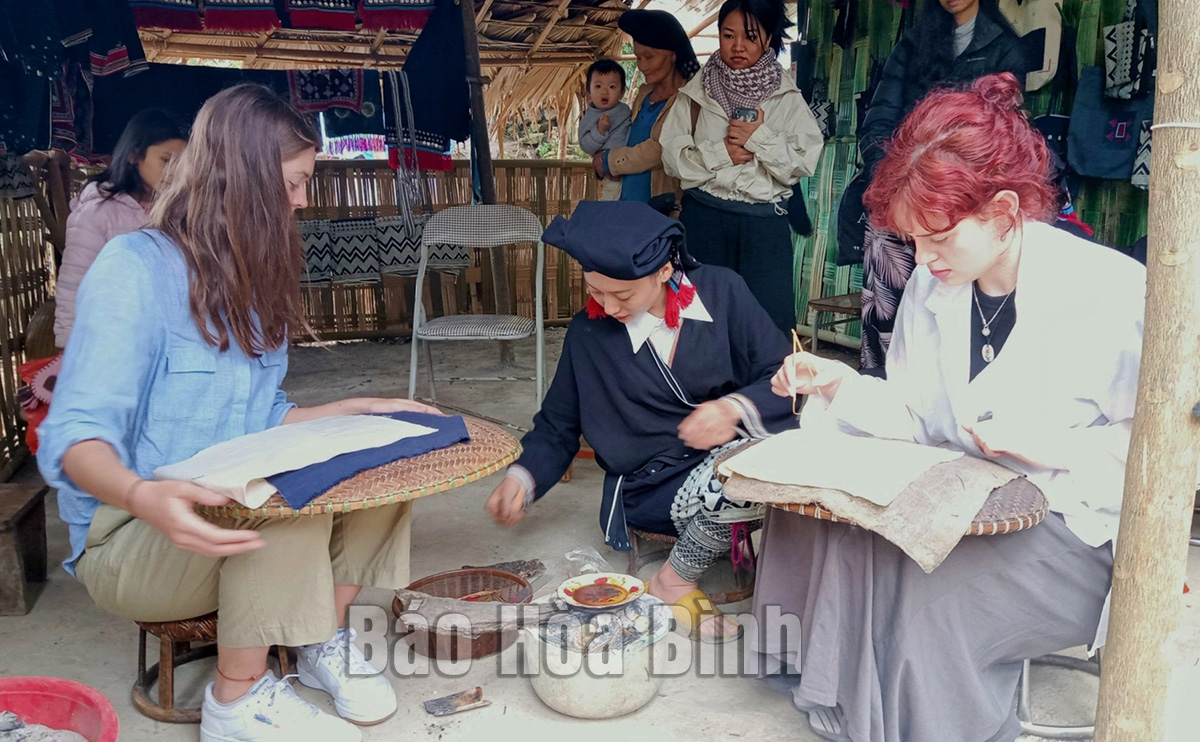 (HBO) – Da Bac district has so far made investment in infrastructure and implemented various measures to promote the growth of local tourism.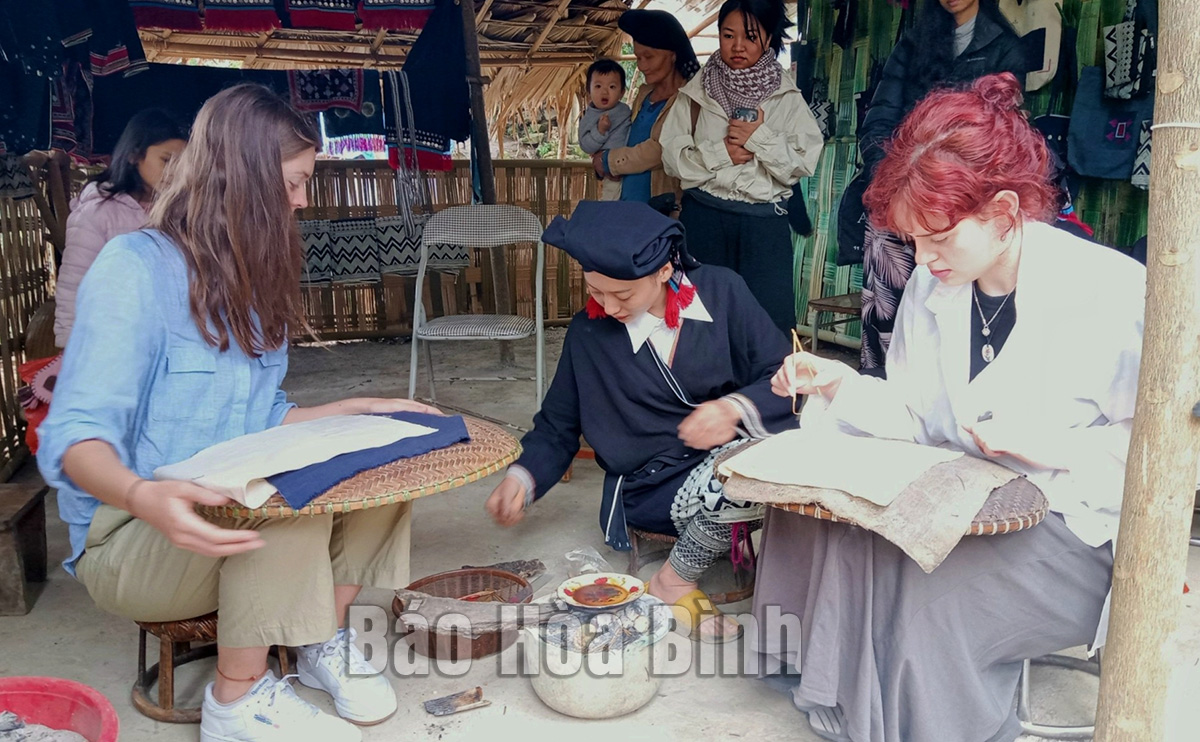 Dao village in Sung hamlet of Cao Son commune (Da Bac district) is attractive to domestic and international visitors.
The district is endowed with wild and staggering natural landscapes and houses five ethnic groups. These mean unique cultural features favorable for the development of community-based tourism. Included in the master planning for the Hoa Binh Lake National Tourist Area, Da Bac promises to be an ideal destination in the future.
Understanding such great potential, Da Bac has made efforts to develop tourism into a spearhead economy. The local Party Committee and People's Committee have so far issued many important documents, like Resolution No. 09-NQ/HU, dated February 6, 2015 on developing the sector for 2015 – 2020, with orientations to 2030 as well as a tourism development project toward 2020, with a vision to 2030. The authorities have also organised investment promotion and attraction programmes; established a Steering Committee for Tourism Development; devised the investment planning for related infrastructure, tours, and routes.
A number of local community-based tourism sites, like the hamlets of Sung, Ke, and Da Bia have been listed in the map of Vietnam's tourist destinations, with Da Bac's tourism recovering well post pandemic.
Currently, five tourism projects in the district have been approved by the provincial People's Committee and are being implemented, and seven projects have undergone preliminary investment appraisal.
Nguyen Van Toan, head of the Da Bac division of culture and information, stated that currently, the district is developing homestay tourism in Sung, Da Bia, and Ke. So far this year, the number of visitors to the district has been on the rise, especially during the National Reunification Day (April 30) and May Day holidays when almost all local accommodations and homestays were fully booked.
Toan emphasided that according to the planning of the Government and the Hoa Binh province, Da Bac will work on promoting tourism in the Hoa Binh Lake area.
The district has thus far implemented numerous solutions. Among them, there is a special focus on investing in transportation infrastructure, such as a project to expand the road from Hien Luong to Tien Phong, which is expected to be completed by 2025. In addition, the district is calling for potential investors serving the local tourism development.
Toan, however, said difficulties remain, hence a need for the authorities' support for investment in transport and power infrastructure, tourism product investment, and investment attraction./.