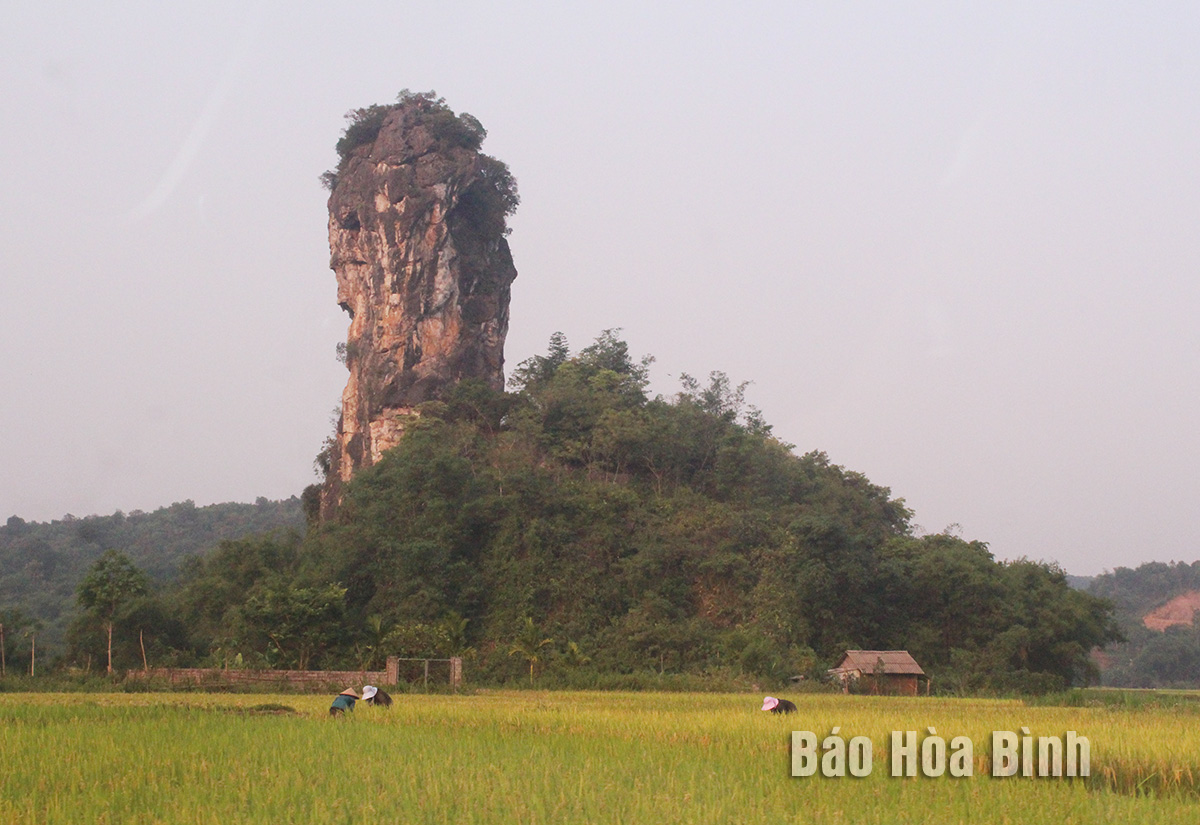 (HBO) – Located in Phong Phu commune, Cot Co (Flag Pole) Mountain, also known as Khu Doi Mountain, is a gift that Mother Nature gives to the area of Muong Bi in Tan Lac district.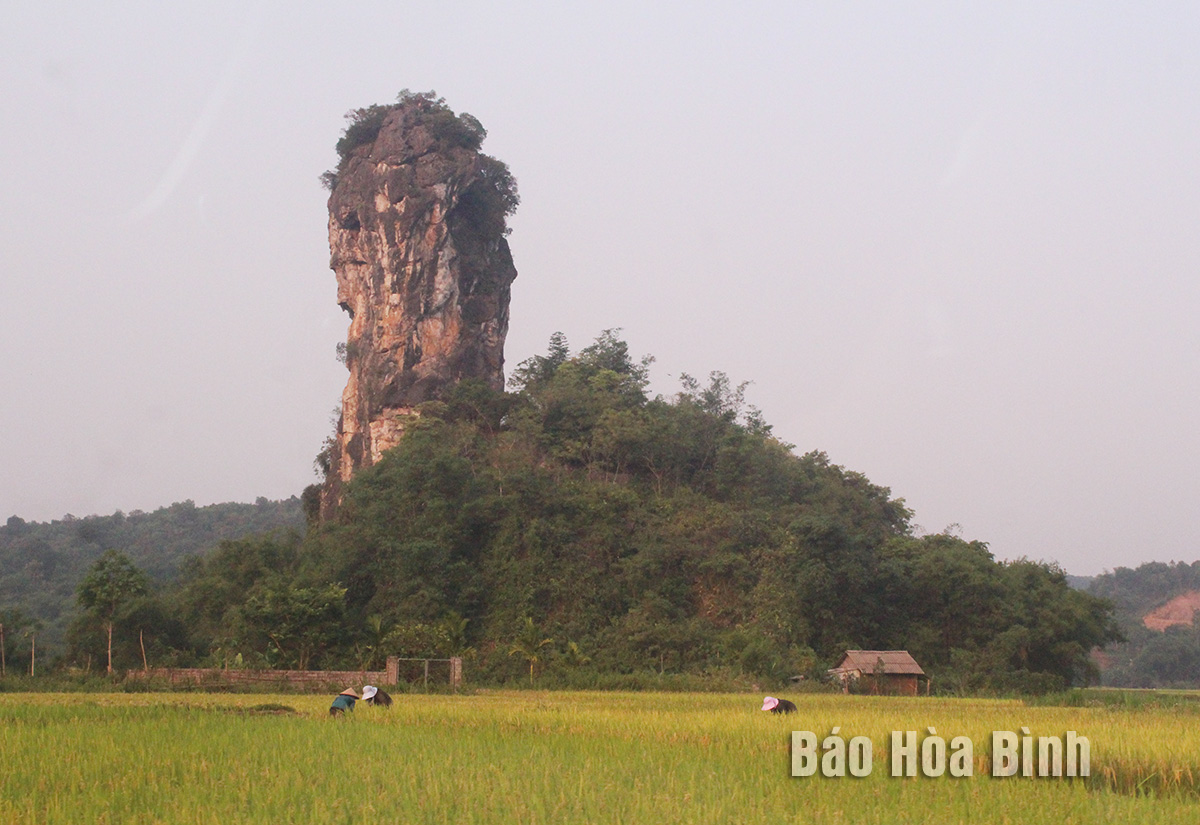 Cot Co Mountain in Muong Bi land.
Since its appearance in the epic "De dat, de nuoc" (Giving birth to the Earth and the Water), the mountain has been a symbol in local people's spiritual life. The mountain was officially recognised as a provincial-level landscape site in November 2017, which multiplies the pride of locals and encourages people to find out Khu Doi's legend.
According to scientific documents stored by the Hoa Binh Museum, Cot Co (flagpole) cave is an archaeological relic belonging to the Stone Age in the Hoa Binh Culture dating back from 30,000 to 11,000 years ago.
The legend has it that a feng shui master in the region, as witnessing the poverty and difficulties facing locals, told people to find an outstanding couple to become their leaders to expand their area.
The locals then found Tung, a man with extraordinary strength, and his wife, a beautiful and resourceful woman, to lead them in building the Muong area.
Under the guidance of the feng shui master, Tung and his wife directed local people to build dams blocking Da River's water, thus expanding farming areas.
As they were building the dams, Tung, who was stronger and quicker, left his wife behind. At that time, Sat, a muscular man from the nearby region went by. Enchanted by the woman's beauty, Sat kidnapped her and ran away. Tung chased Sat through many mountains and hills to save his wife until he sunk into the mud and was not able to get out. Tung desperately threw soil and rock into Sat.
The soil and rock then became high mountains stretching from Hoa Binh province to Thanh Hoa province. After he died, Tung turned into a mountain standing in the middle of a massive field. People called it Tung Mount (Khu Doi). Viewing from far away, the mountain looks like a flagpole, thus local people also called it Muong Bi Flag Pole.
Along with other scenic spots and unique traditional festivals of the Muong Bi region, the Cot Co Mountain has become an attractive destination for tourists to visit and learn about historical and cultural values.
The ancient Hoa Binh area consists of four Muong regions arranged in the order of "first is Bi, second is Vang, third is Thang, and fourth is Dong", in which Muong Bi is the largest and richest. Today, the land of Muong Bi is Tan Lac district, the land of rich valleys with rice fields, gardens, and fruit trees.