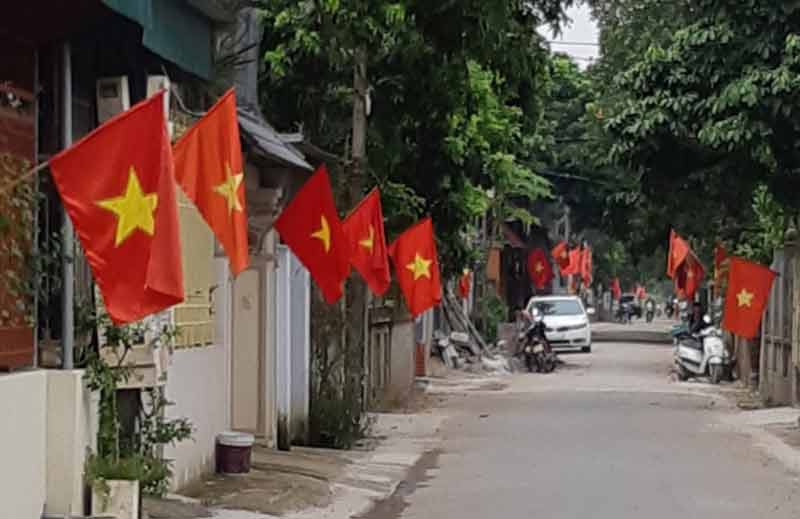 (HBO) - In these days, Hoa Binh city is as brilliant as wearing a new shirt because of the color of the Fatherland flag, the Party flag, the banners and so on. They are hung around the streets, in front of each house to celebrate the 75th anniversary of the National Day of the Republic Socialist Vietnam (September 2nd, 1945 - September 2nd, 2020).
Together with the offices, each house and each person happily and respectfully raise flags to celebrate the solemn day, feeling a surge of the national pride, and being proud of the Vietnamese citizen. Remembering the sacred moment of the history of 75 years ago, each person clearly feels the responsibility in joining hands to make Hoa Binh city increasingly rich, beautiful and civilized.
Here are some photos taken by Hoa Binh Newspaper's reporters in central wards of Hoa Binh city:
m thành phố Hòa Bình: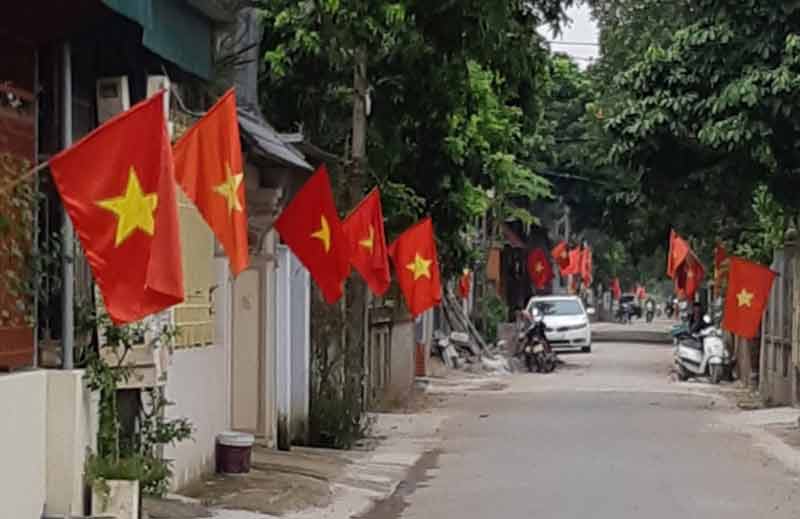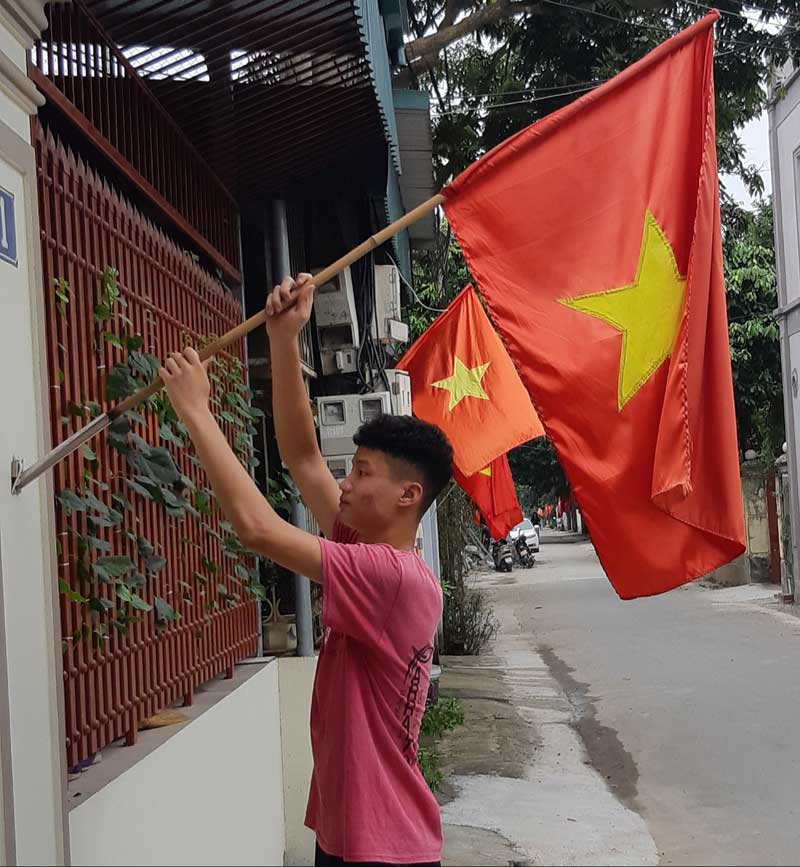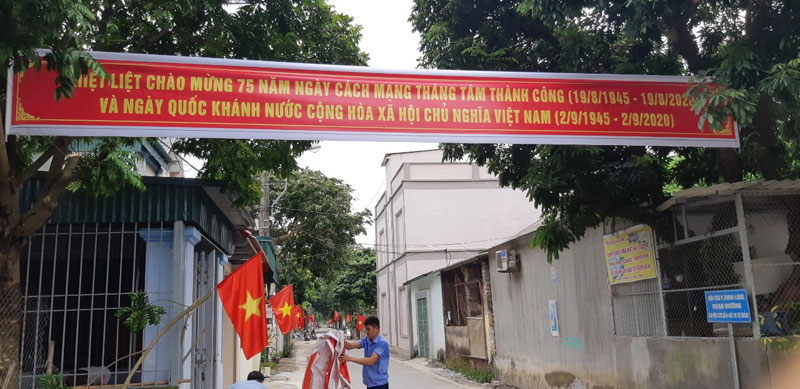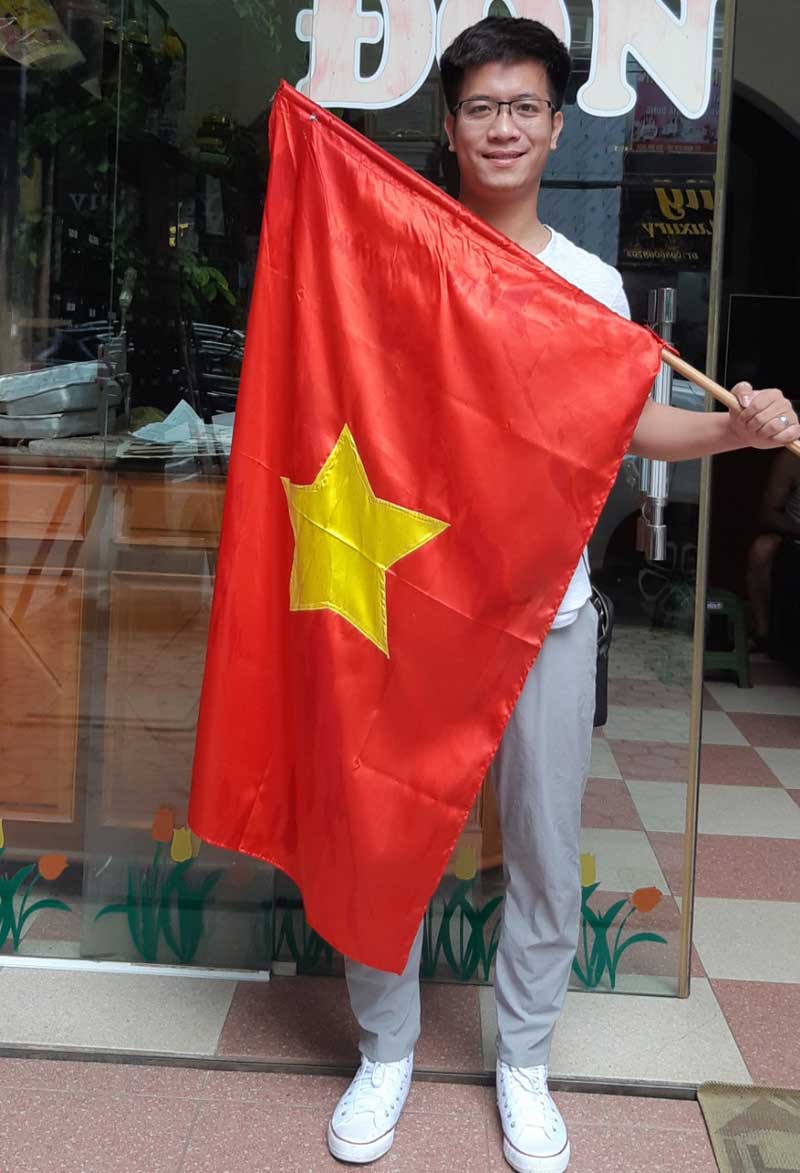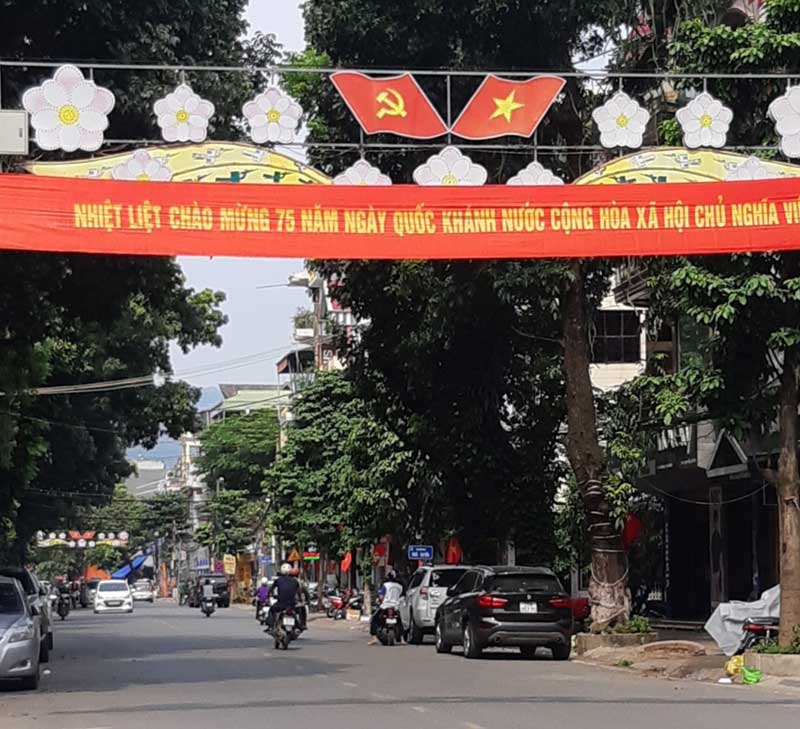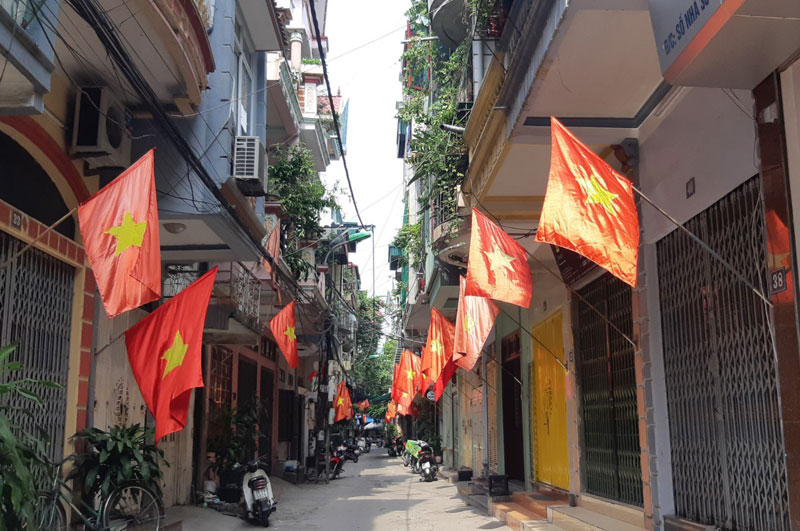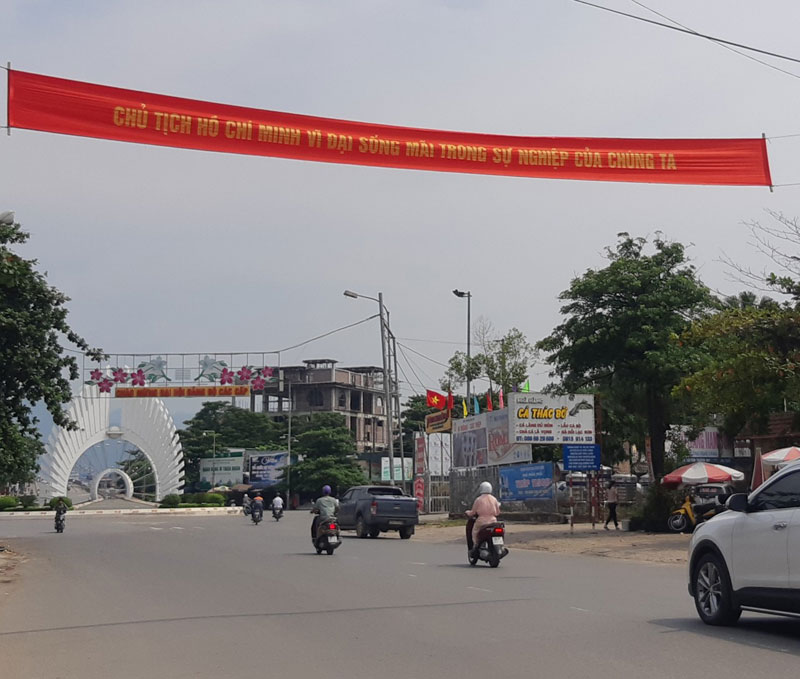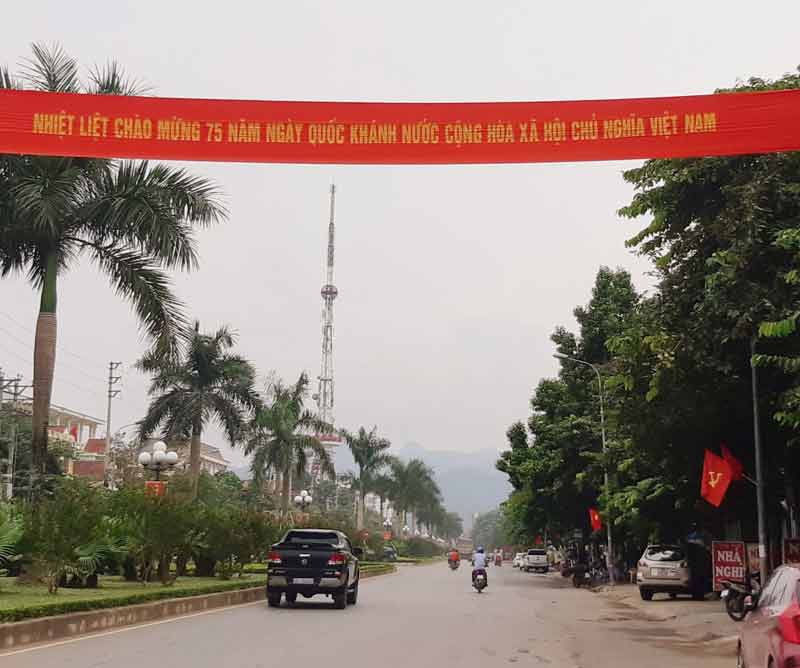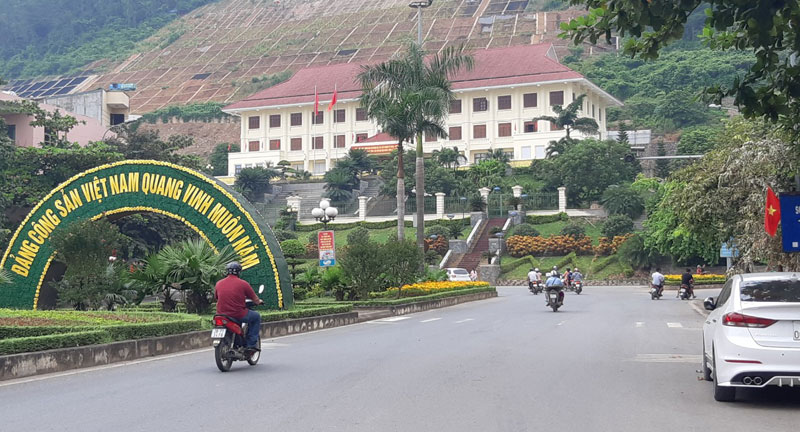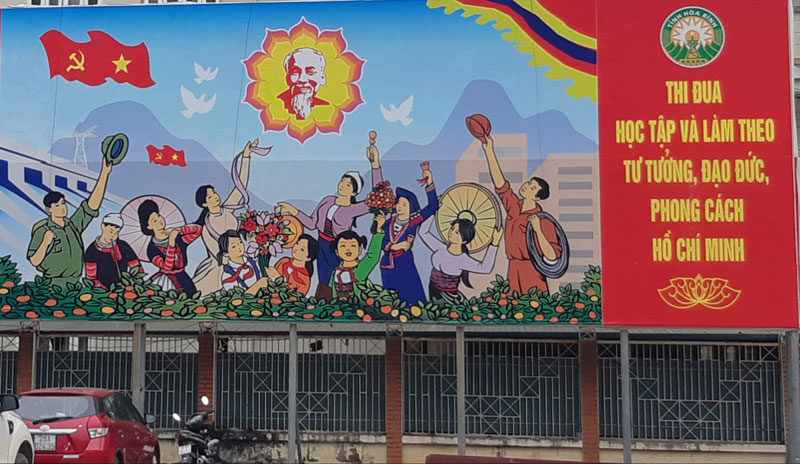 Pa nô cổ động tại sân Cung Văn hóa tỉnh.