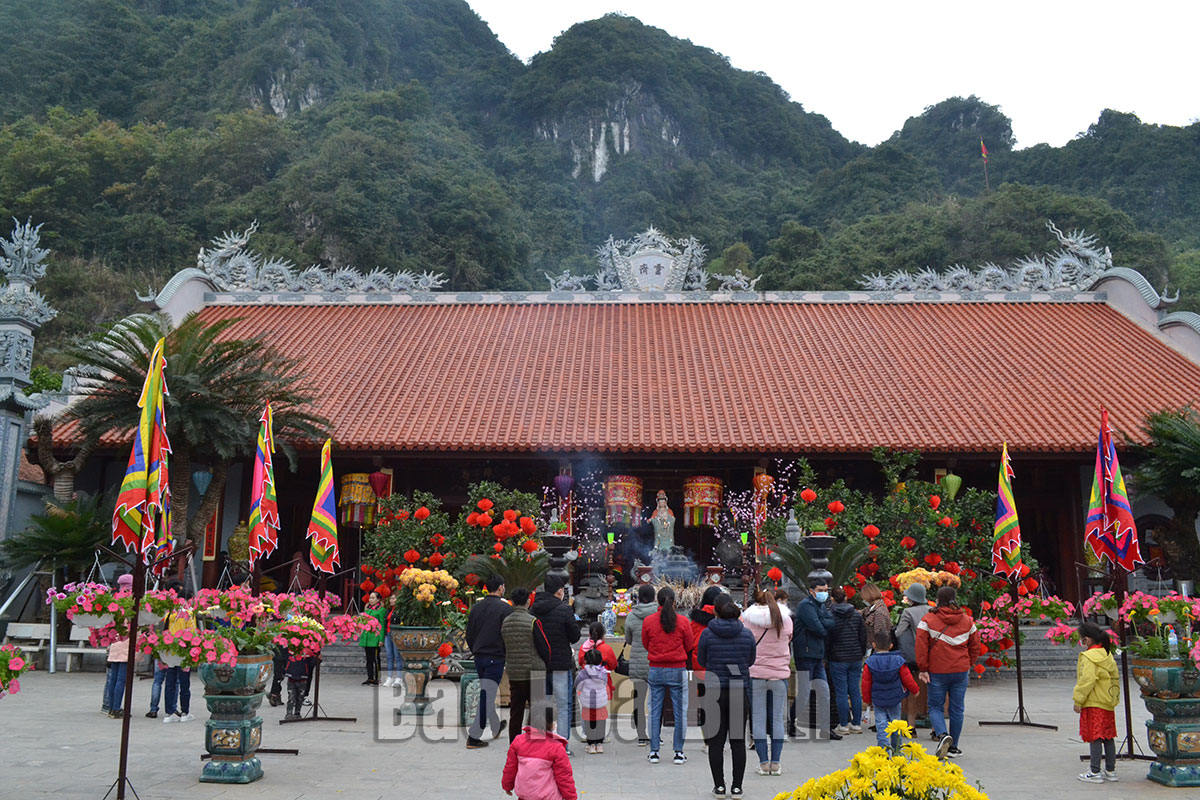 (HBO) – Different from empty streets on the Lunar New Year's Eve, from the third day of the first lunar month, tourist and spiritual sites in Hoa Binh province have attracted crowds who want to enjoy the Tet holiday and pray for a happy new year. As a result, the roads leading to tourist sites, pagodas and temples are crowded with people and vehicles. Many people have complied with COVID-19 prevention and control regulations such as wearing masks and disinfecting hands with sanitisers. However, due to the large number of people gathered, it is difficult to keep a distance, thus posing a latent risk of infection.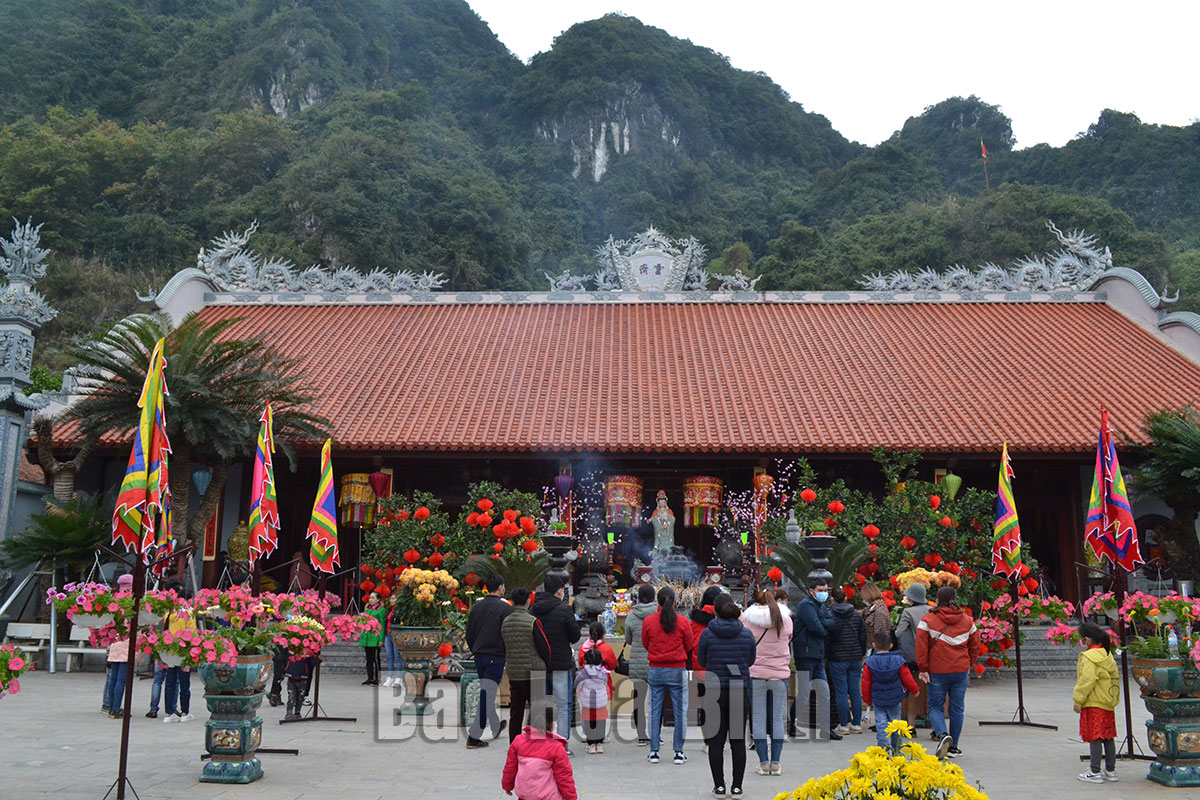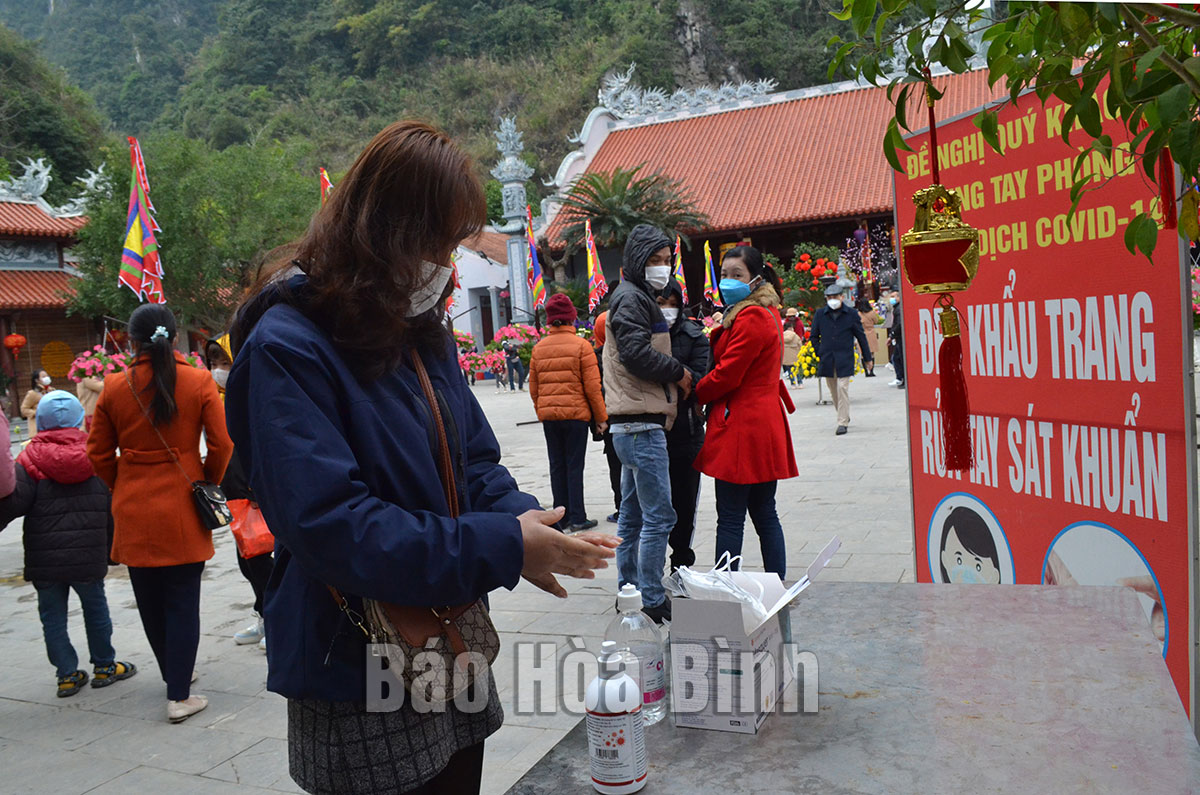 People visiting Dau Rong Mountain tourist area and Bong Lai temple in Cao Phong town (Cao Phong district) wear masks and disinfect hands with sanitisers.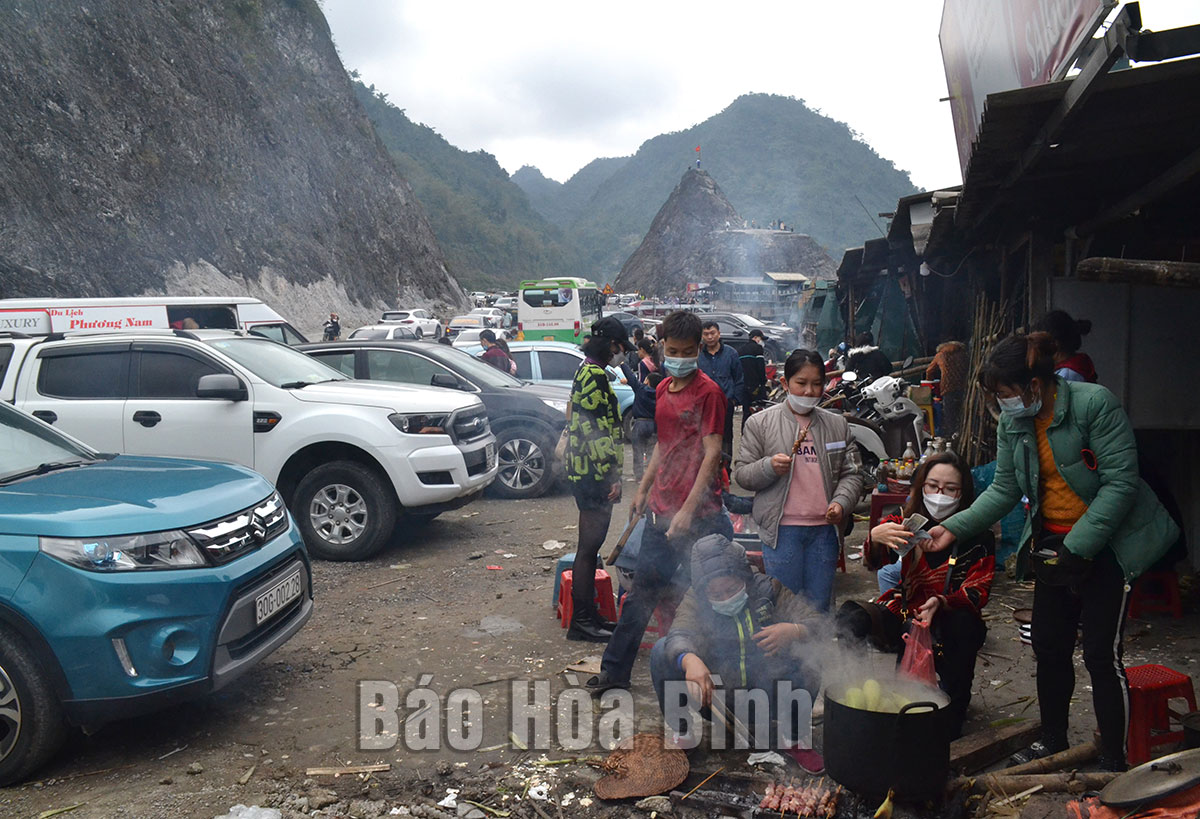 People and vehicles at the white stone pass area, Phu Cuong commune (Tan Lac district).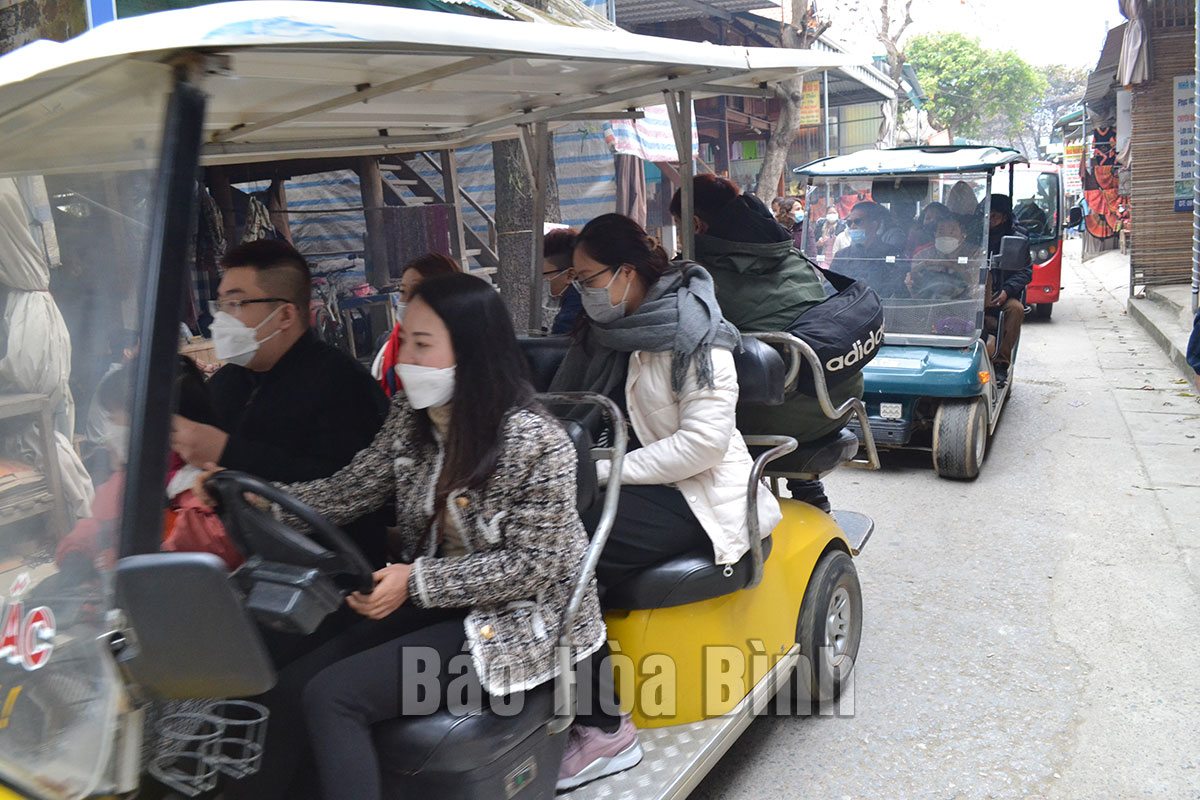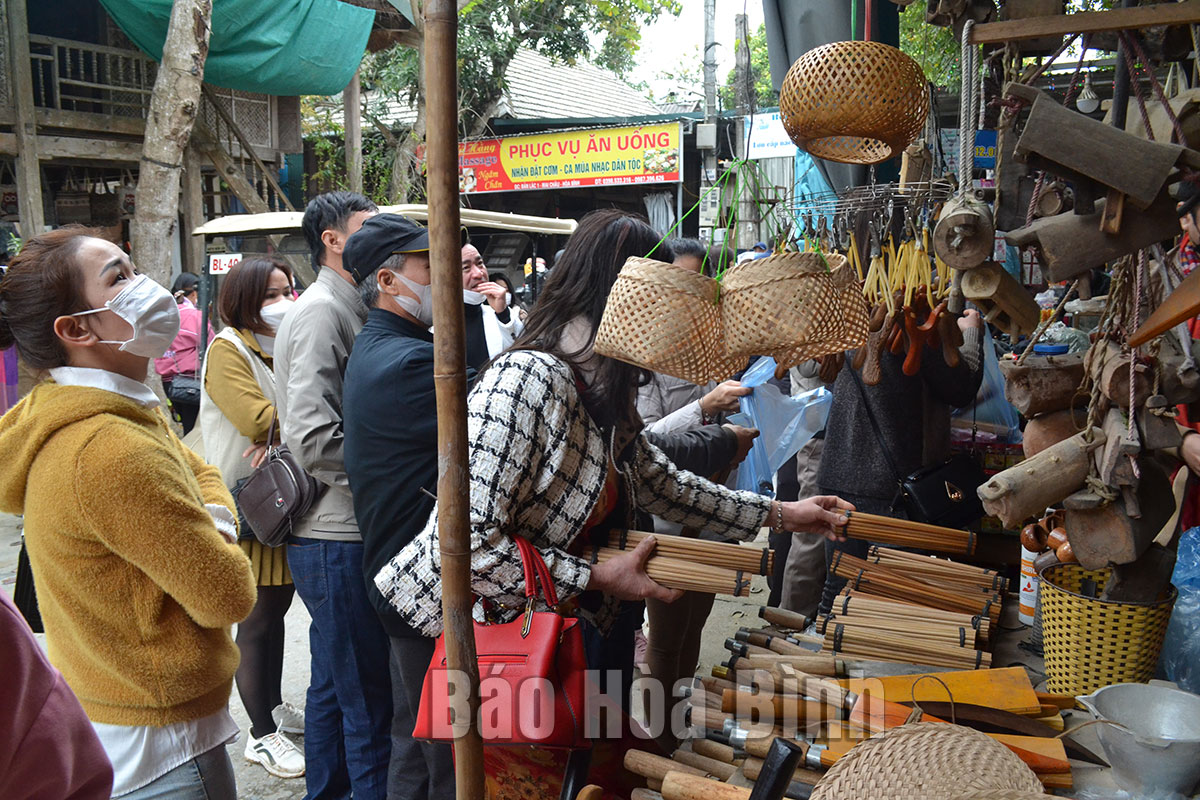 Many tourists choose Lac hamlet, Chieng Chau commune (Mai Chau) as their destination in the early spring of the Year of the Tiger.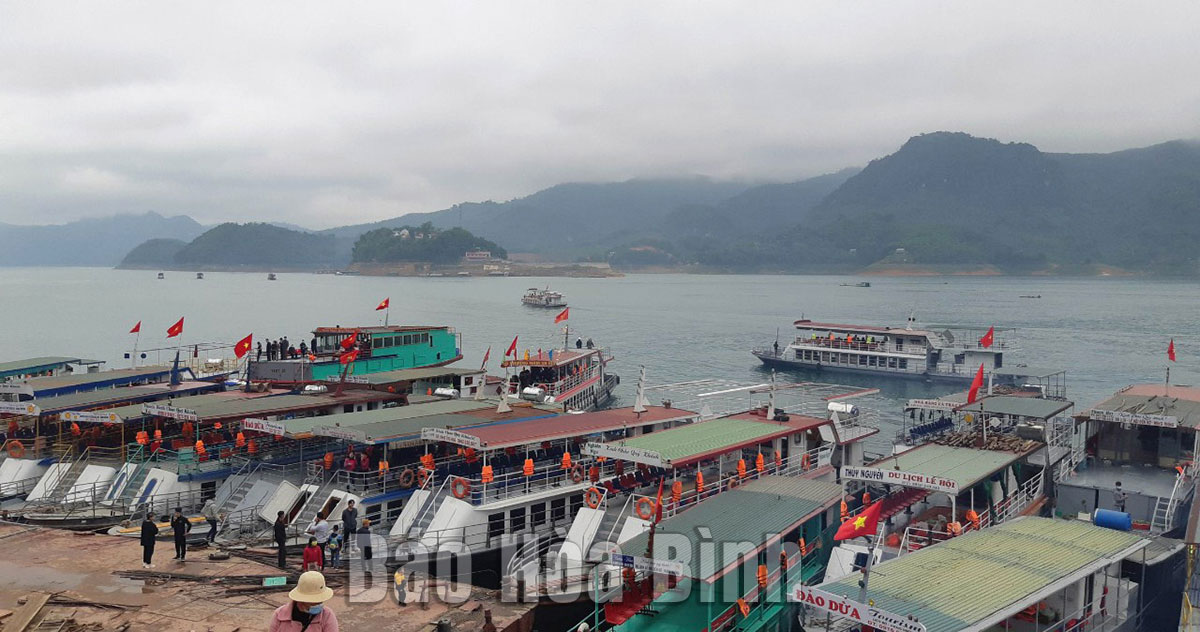 Boats busy bringing tourists to visit and worship at Bo temple on Hoa Binh lake area in Thung Nai commune (Cao Phong) and Vay Nua commune (Da Bac).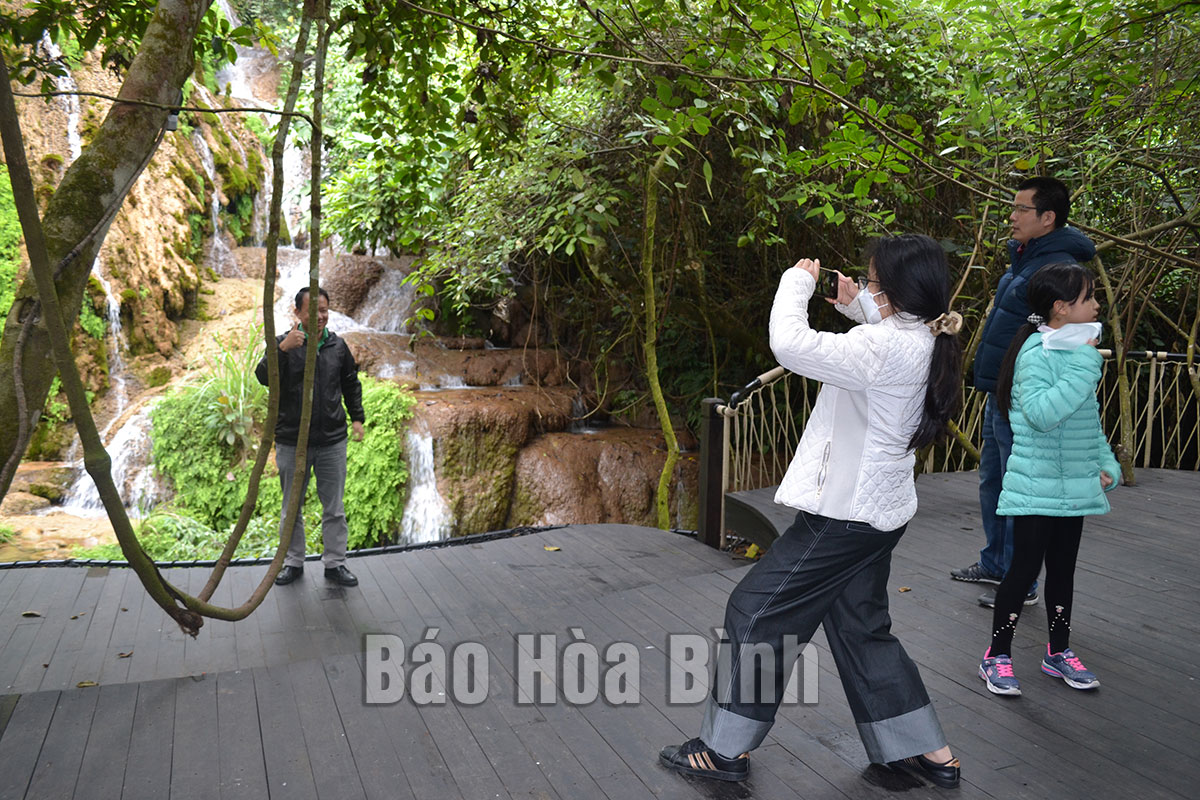 Avana Retreat in Bao La commune (Mai Chau), 30 km from Mai Chau town, have all its 42 rooms fully booked from the 29th day of the last lunar month of the Year of the Buffalo to the sixth day of the first month of the Year of the Tiger. Guests are mainly families.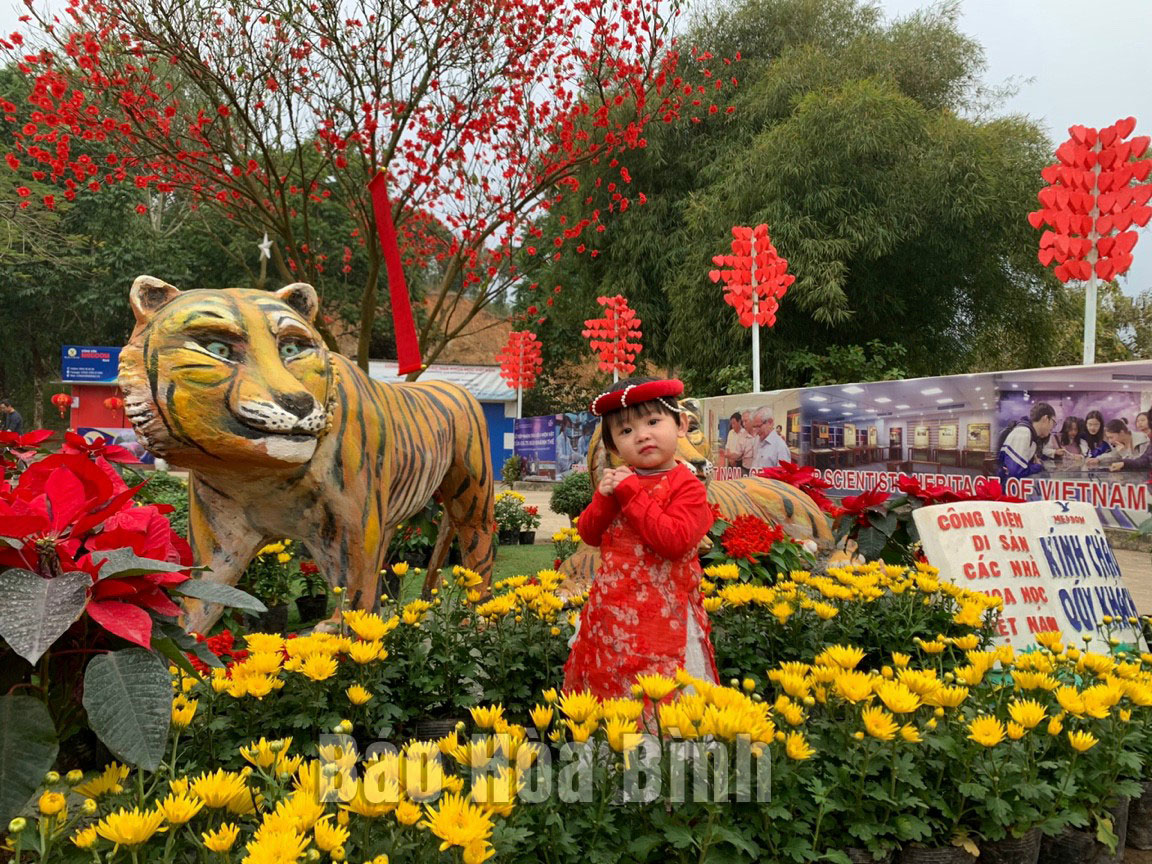 Many families come to the Heritage Park of Vietnamese Scientists in Bac Phong commune (Cao Phong) and take photo for their children with a tiger statue - the symbol of the Year of the Tiger.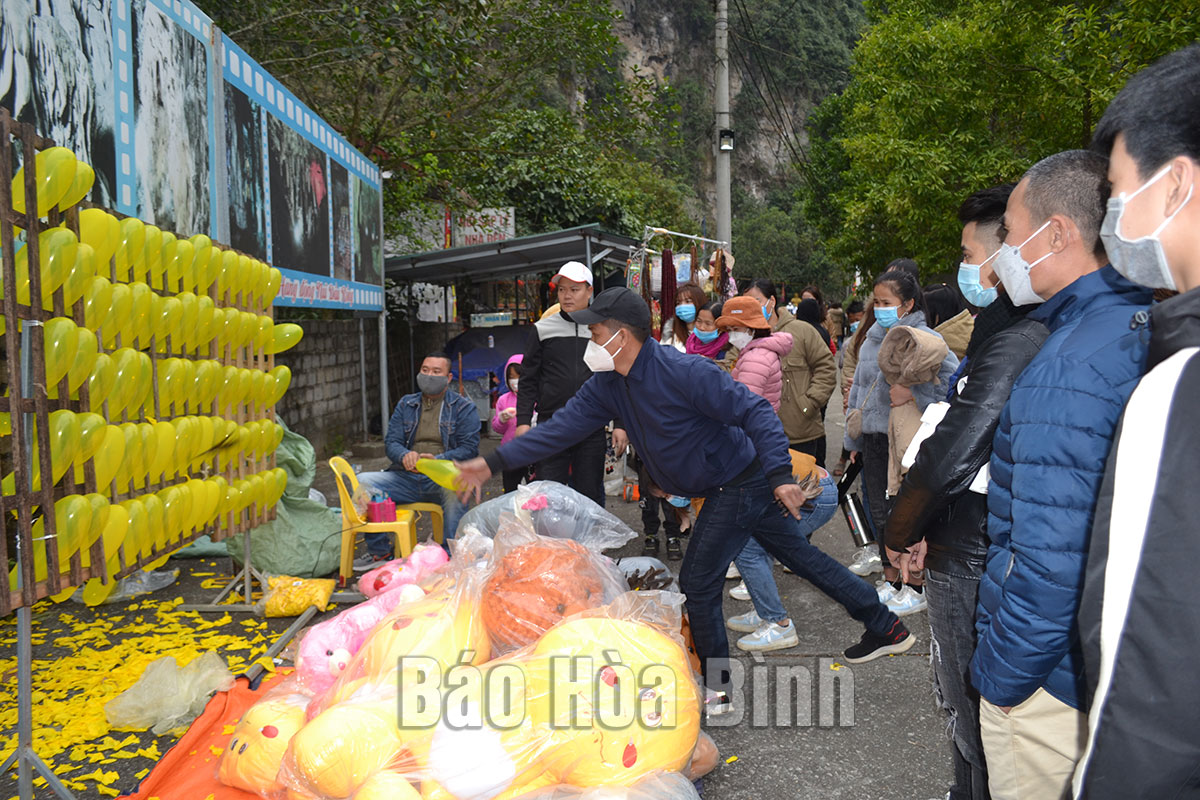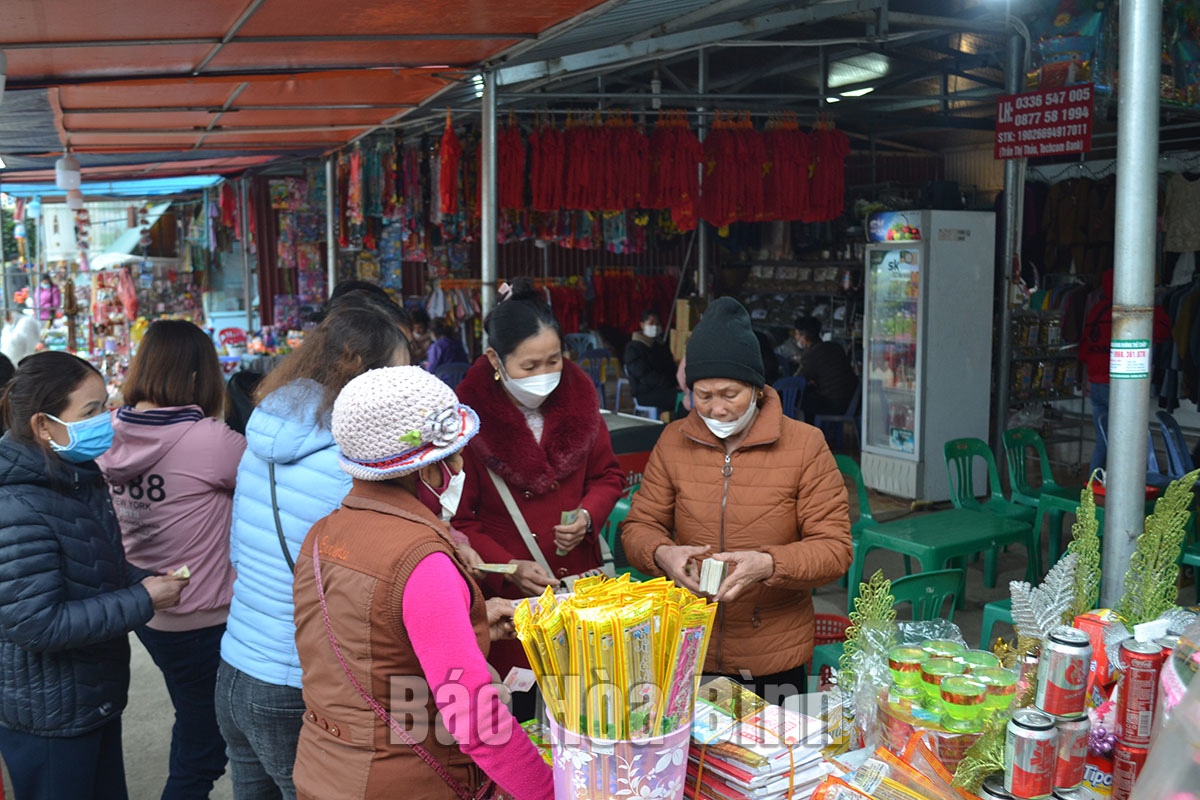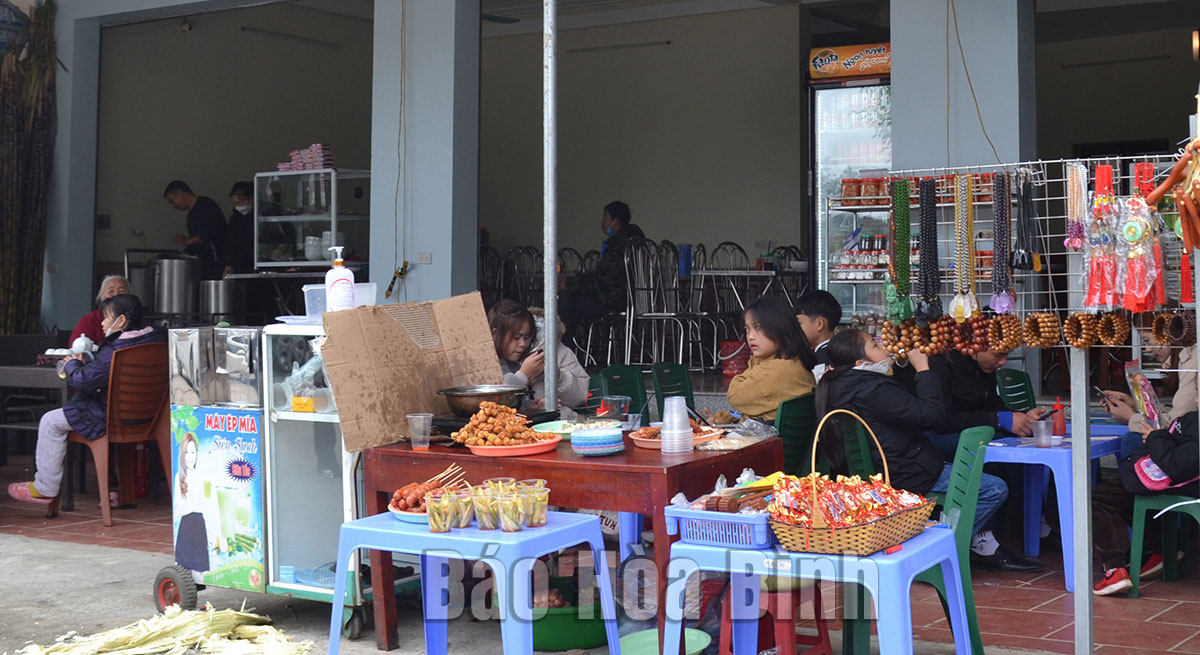 The management of prize-winning games, the trading of small change, and food safety at tourist attractions in the province in general and at Dau Rong Mountain tourist area (Cao Phong) in particular should receive due attention to ensure safety.