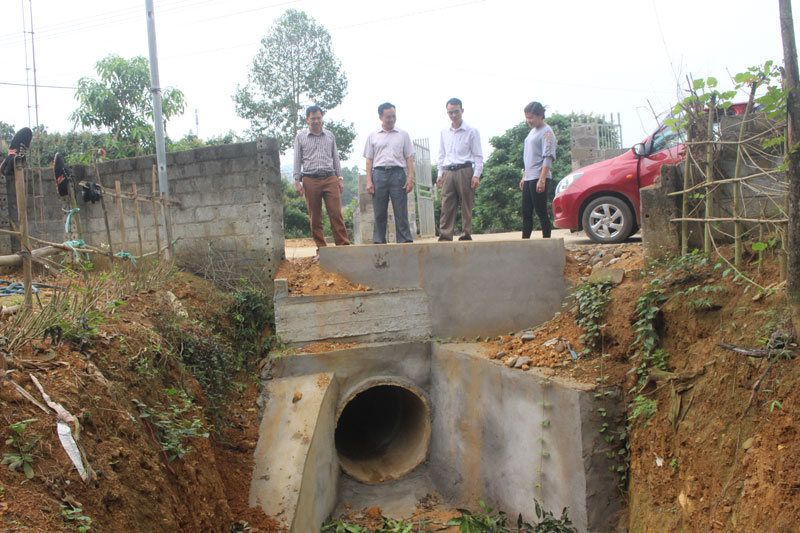 (HBO) – The rough and muddy roads have been gradually concretised, while the cultural houses in hamlets and villages have been built, serving as gathering, art and sport exchange places for residents in Kim Boi district, northern Hoa Binh province.
The once dry fields have now become green with melon, chilly, gourd and maize plants. The farms raise from several hundreds to thousands of chickens. Home gardens have been renovated into orchards with high economic value.
They are the vivid illustration of changes in the way of thinking and doing of locals in communes in areas benefitting from the Programme 135 on Poverty Reduction in Kim Boi district.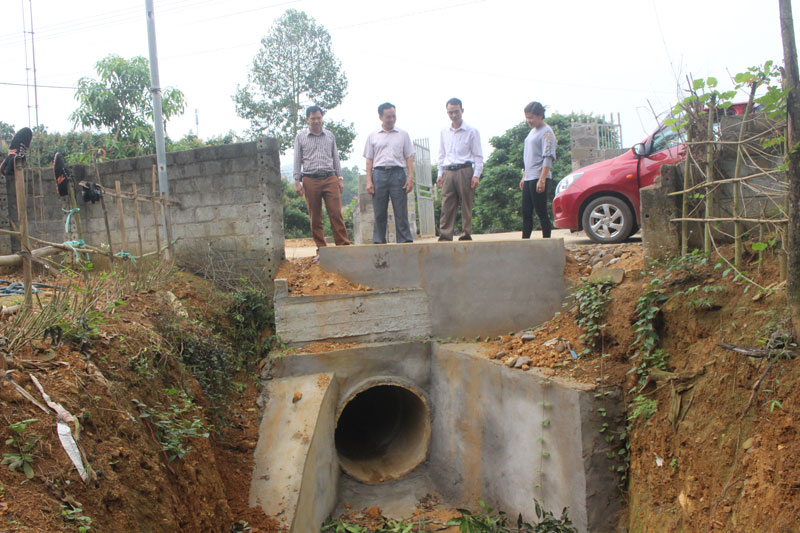 Officials from ethnic affair department of Kim Boi district and Son Thuy commune examine quality of a road in Khoang hamlet.
Head of the ethnic affair department of Kim Boi district Nguyen Thanh Trung said implementing Programme 135, the district has carried out effectively ethnic policies and programmes via investment in building infrastructure, maintaining construction works, supporting production development, building water supply facilities, and providing direct support for poor households.
These activities have positively contributed to the local socio-economic development as well as security-defence and social order and safety. In particular, the programmes and projects are carried out in a democratic and transparent manner from the grassroots level, with investment made for the right purposes and target beneficiaries, thus strengthening the trust of people in the Party and State's ethnic affair policies.
Implementing effectively tasks on the ethnic work, infrastructure in rural areas of Kim Boi district has step by step upgraded. Ethnic people have changed their way of thinking and actively worked to develop the household economy. To date, the rate of poor households in the district's urban area has reduced to 20.17 percent. The average annual per capita income is estimated at over 22.6 million VND (971.8 USD). These outcomes have significantly contributed to political stability and security in ethnic minority areas in Kim Boi district as well as promoting the great unity of the nation in the process of building and development./.