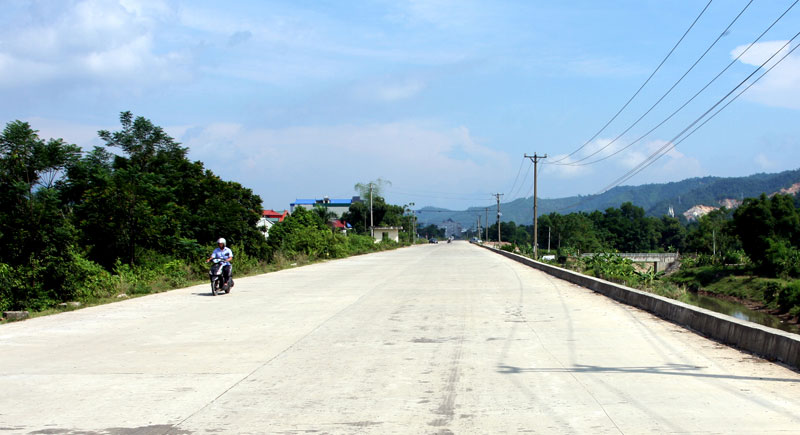 (HBO) - Hoa Binh City is the first district-level locality of Hoa Binh province to have satisfied standards for new-style rural areas, with all the seven communes having received recognition for meeting all the criteria of the programme in the period of 2016-2020, including one particularly disadvantaged commune in the Hoa Binh reservoir area.
Over the past eight years, the city has made prominent and comprehensive achievements in its programme of building new-style rural areas, helping improve the spiritual and material life of locals.
The traffic and irrigation systems in communes have been built and upgraded, facilitating locals' travel and production activities.
Local residents are provided with safe electricity. All the communes in the city have facilities serving cultural and sport activities. Up to 91.96 percent of households in the city have houses meeting prescribed standards; and 98.5 percent of rural residents have access to hygienic water.
The living conditions of locals have been improved. The per capita income in rural areas in the city reaches 39 million VND/year; the rate of poor household is at 1.05 percent; and 90.3 percent of the locality's population has bought health insurance.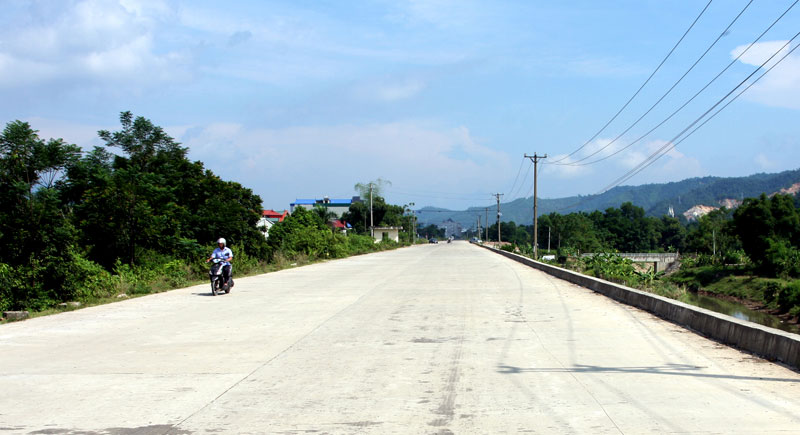 Traffic system in Su Ngoi (Hoa Binh City) has met locals' demand of travel and goods transport.
Authorities of Hoa Binh city has mobilised over 862 billion VND for its new-style rural area building programme, including more than 94 billion VND contributed by locals.
Rural infrastructure in the locality has been invested and upgraded in a concerted and modern manner, effectively serving production and daily activities of local residents.
Agricultural production has been improved in the direction of strengthening linkage of commodity production in combination with promoting development of industry, tourism and services, along with creating close links between rural development and urban development in line with the master plan.
As a result, local people's material and spiritual life has been better. The quality of education, health, culture, and environment has been improved, and the national cultural identity preserved and developed.
The locality has also paid attention to maintaining political security and social order. The political organization system of the locality is increasingly strong, and the implementation ofgrassroots democracypromoted.