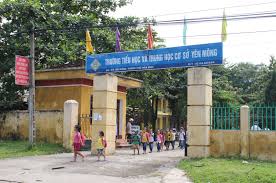 (HBO) – The People's Committee of Hoa Binh province has recently issued Decision No.1514/QD-UBND on timetable of the 2019-2020 academic year for schools, from kindergarten to high school, in the province.
Under the decision, primary, secondary and high-school students will return to school on August 5 while kindergartensand centres for continuing education will start again on August 19. The school year opening ceremony is scheduled for September 5.
The provincial People's Committee also decided to end the school year in continuing education centres on May 22 while the academic year will finish on May 27 at secondary and high schools and on May 29 at kindergartens and primary schools.
All schools will have a total of two weeks for holidays during this school year.