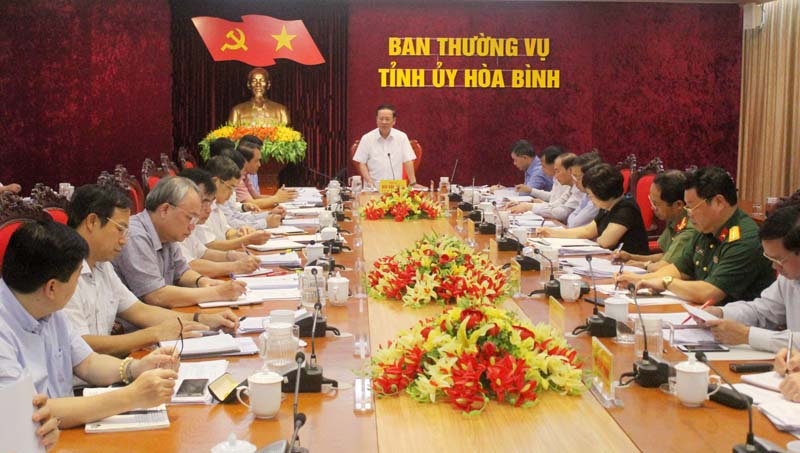 (HBO) - Bui Van Tinh, member of the Party Central Committee and Secretary of the Party Committee of Hoa Binh province, chaired a conference of the provincial Party Committee's Standing Board to discuss and decide on important issues in the province's socio-economic development.
Speaking at the event, Tinh said with the drastic direction and involvement of the entire political system, the province reaped important results in arranging administrative units. Departments, agencies and localities directed and organised communications campaigns to create public consensus on the merger of administrative units at communal and district levels.
Regarding Hoa Binh culture and tourism week 2019, Tinh suggested that preparations should be made thoroughly in order to honour and popularise images and cultural values of ethnic groups in the province. Activities to promote investment in tourism should also be added to the event.
On agriculture and rural development, he said the province should pay attention to improving the quality of agricultural products and safe production, support consumption towards export, ensure high added values in the domestic market.
He proposed studying mechanisms to support safe vegetable cultivation, developing traditional crafts in tandem with tourism, saving State budget and pooling resources for the implementation of social credit policy, as well as improving the efficiency of project management in the province, effectively tapping investment resources and stepping up disbursement in projects and programmes./.