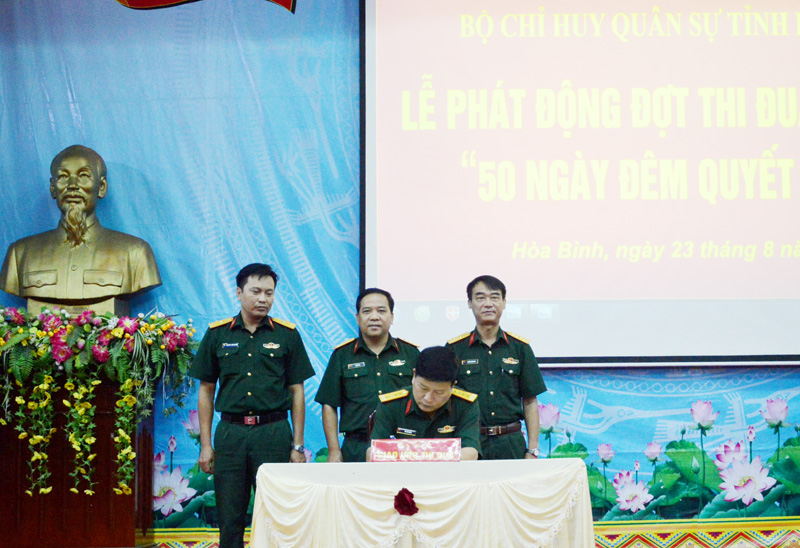 (HBO) - The Party Committee of the Military Command of Hoa Binh province has launched an emulation campaign named "50 Days & Nights Resolute to Win" marking the 50-year implementation of President Ho Chi Minh's testament (1969-2019)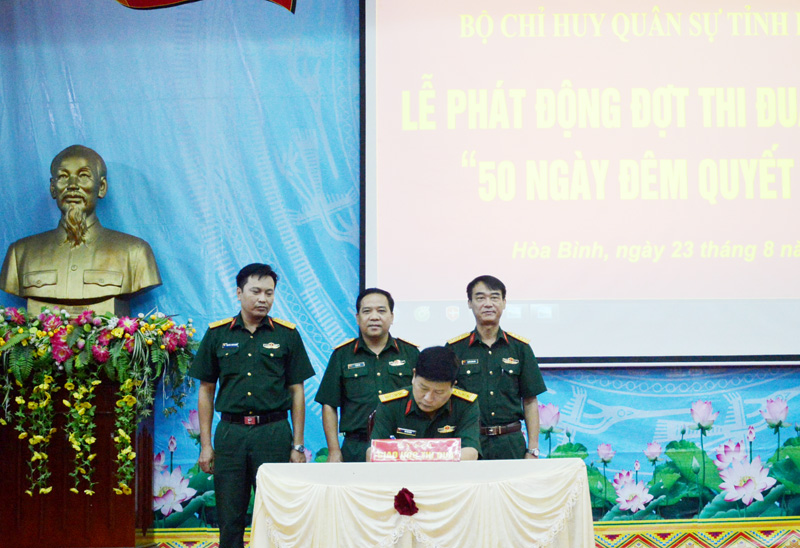 Representatives of units under the provincial Military Command sign a document to join the emulation campaign.
Accordingly, the campaign will be carried out under the themes of bolstering patriotic emulation movement in connection with the Resolute to Win campaign of the province's armed forces; and creating significant changes in training quality and combat readiness of units in the provincial armed forces.
Military units will combine efforts in raising training quality with tightening discipline and fulfilling assigned training plans while ensuring absolute safety. Communications and education activities will be intensified to help all soldiers and youths in the armed forces understand the role, greatness and historical value of President Ho Chi Minh's testament. The military command will improve its role as advisor of the local authorities and successful implement of the national defence-military tasks in the province in 2019.
The emulation campaign will run from August 26 to October 14. It will provide an opportunity for officers and soldiers in the armed forces to show their activeness and creativity to overcome challenges and complete all content and criteria of the campaign, contributing to the movement on striving to be "Uncle Ho's soldiers" in line with the drive of learning and following the President's thought, morality and lifestyle and uphold the provincial armed forces' traditions./.