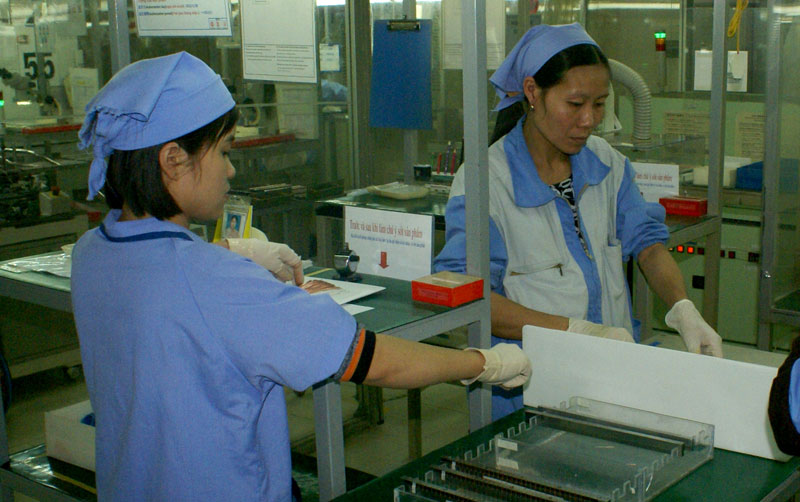 (HBO) - The Standing Board of the Hoa Binh provincial Party Committee recently issued Document 596-CV/TU dated on July 24, 2019, directing the intensification of measures to manage and collect land-use fees in the province.
To complete the target of collecting 5 trillion VND to State budget set in the resolution of the 16th provincial Party Congress, the board has requested all departments and sectors across the locality to continuously implement seriously and effectively the resolution on revenue generation and strengthening the management of the State budget collection in the province.
It ordered them to focus on improving the business investment environment and competitiveness according to Government's Resolution 19/2018/NQ-CP dated on May 15, 2018, as well as promote investment and build preferential mechanisms to attract capable investors to industrial parks and clusters, while resolutely addressing those with weak performance and slow implementation of projects.
The board urged departments and sectors of all levels to complete their tasks and proactively coordinate with relevant units to step up the process of calculating land-use fees of projects into the State budget.
It suggested enhancing the management of tax debt collection, and promptly detecting factors that affect the fluctuation of revenue.
Relevant departments and sectors should make timely reports on the progress of budget collection, and find out reasons for tax debts as well as intensify investigation of tax declaration and balance./.