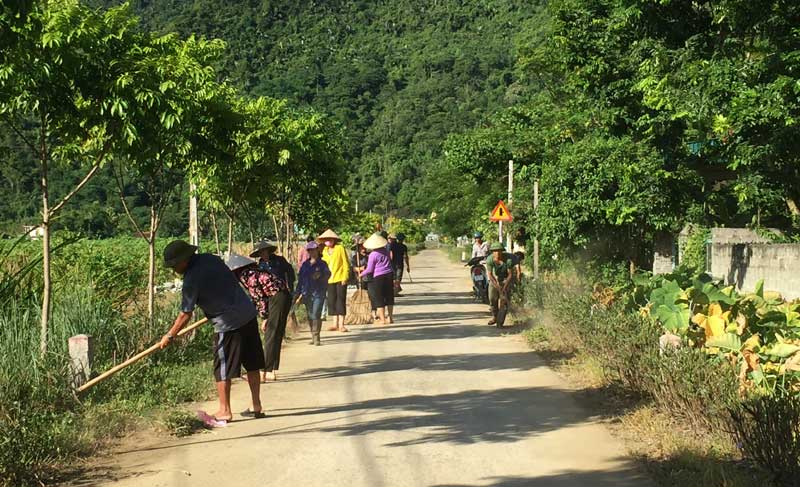 (HBO) - Implementing the National Environment Program on building a new countryside, from the beginning of this year until now, the different levels of the Farmers' Union in the province have been promoting the propaganda and mobilizing the farmer members in the area to join hands and contribute effort to implement the criteria for the new countryside.
According to the statistics of the Provincial Farmers' Union, in the eight months of this year, all levels of the Farmers' Union of the province have mobilized their members to contribute 88,015 working days, nearly 1,154.7 million dongs to carry out construction activities of the new countryside.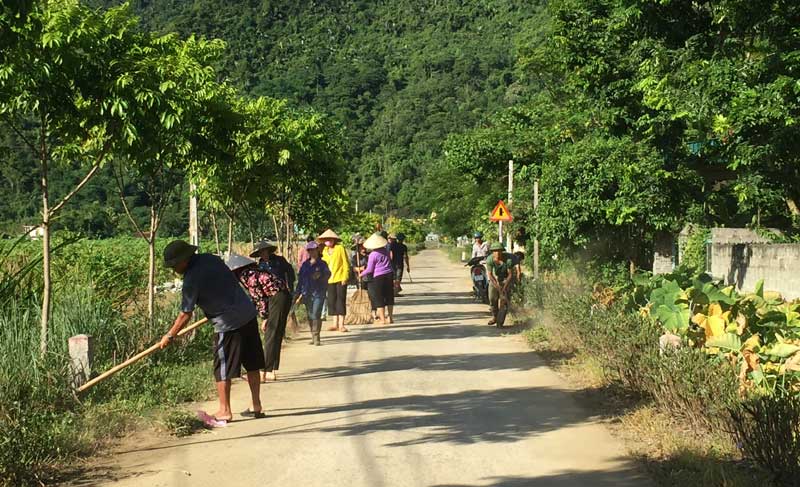 The farmer members of Phu Lai commune (Yen Thuy) are carrying out the cleaning of the both sides of the road, cleaning the village roads and alleys, contributing to protecting the environment and preserving the landscape of the residential areas.
Besides, the farmers members in the province have donated over 36,916 m2 of land to build new rural areas. All levels of the Union have focused on training, raising the awareness of environmental protection for the members, establishing 114 models of participating in protecting the rural environment and models of participating in building flower routes and building civilized streets for the farmers.