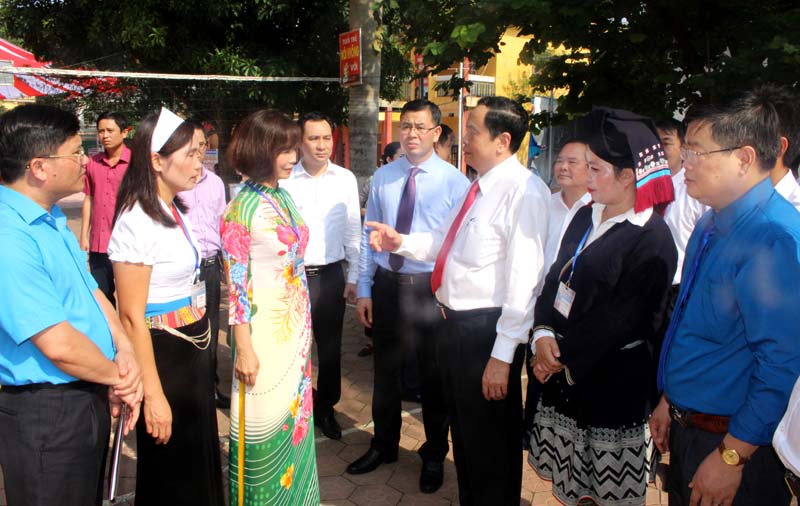 (HBO) - Today, September 5, along with millions of students in the country, 230.980 pupils and students of Hoa Binh province joyfully enter the new school year 2019 - 2020.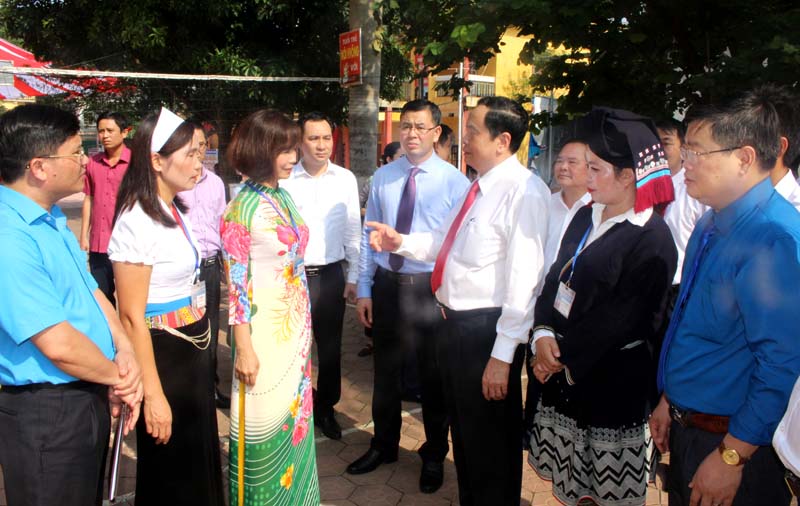 Mr. Tran Thanh Man, Chairman of Central Committee of Vietnam Fatherland Front and leaders of Hoa Binh province, Da Bac district spoke with teachers of Da Bac Secondary and Boarding School.
There are 542 schools in the whole province. In which, 222 preschools, 38 elementary schools, 31 junior high schools, 187 elementary and junior high schools, 36 high schools, 1 Pedagogy College, 210 Community learning Centers.
The preparation for the opening ceremony and the day that all people bring children to school has been actively implemented by localities and schools...
On the occasion of opening the school year, leaders of Hoa Binh province and departments, agencies, unions of the province attended the opening ceremony at 18 units and schools in the province.