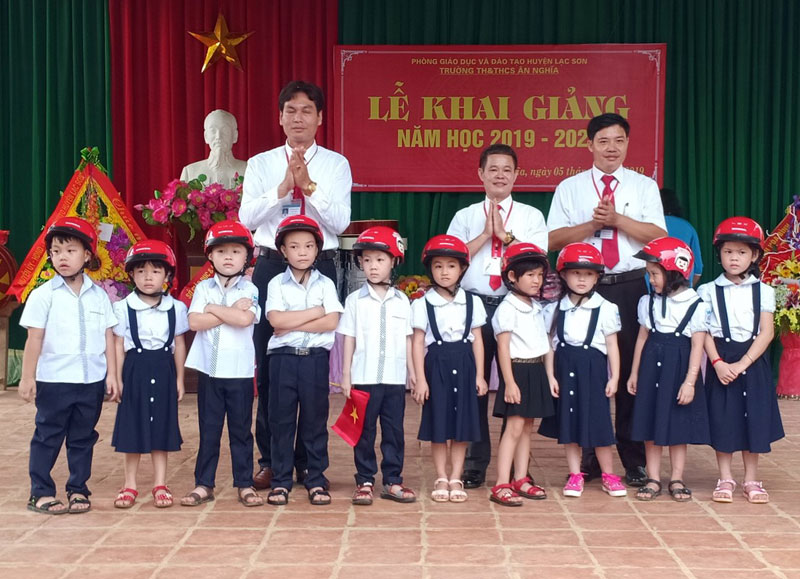 (HBO) – The provincial People's Committee has issued Plan No.156/KH-UBND dated September 5, 2019 on implementing an action month on traffic safety for local students.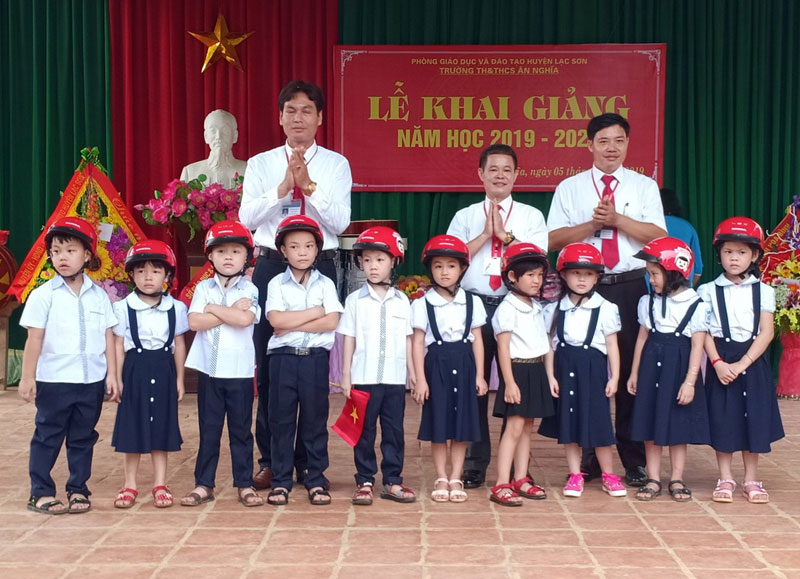 At the ceremony to welcome new school year 2019-2020, all of the first graders in the province are presented helmets.
Representatives of 152 first grade students at An Nghia primary and secondary school (Lac Son district) receive standard helmets.

Themed "action month on traffic safety for local students – September 2019 in Hoa Binh province, the event takes place from September 1-30. During the month, a launching ceremony will be organised in line with the traffic safety month 2019 programme's theme "ensuring traffic safety for passengers and riders". The provincial People's Committee has directed competent agencies, sectors and localities to carry out communications work during the month, as well as enhance inspection and settlement of violations cases.

The action month is expected to raise public awareness of voluntary respect for traffic laws, particularly among Party members, local officials, and students, to build a friendly and safe traffic environment, making contributions to reduce the risk of traffic accidents