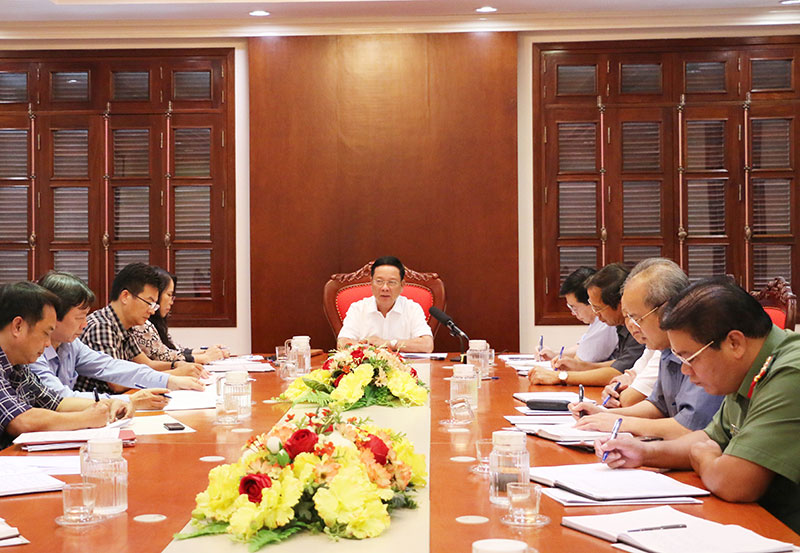 (HBO) - Bui Van Tinh, Secretary of the provincial Party Committee, chaired a conference reviewing the implementation of Resolution 18-NQ/TU issued by the committee's standing board on October 30, 2017, on sport development towards high achievements for 2017 – 2020 with a vision to 2030.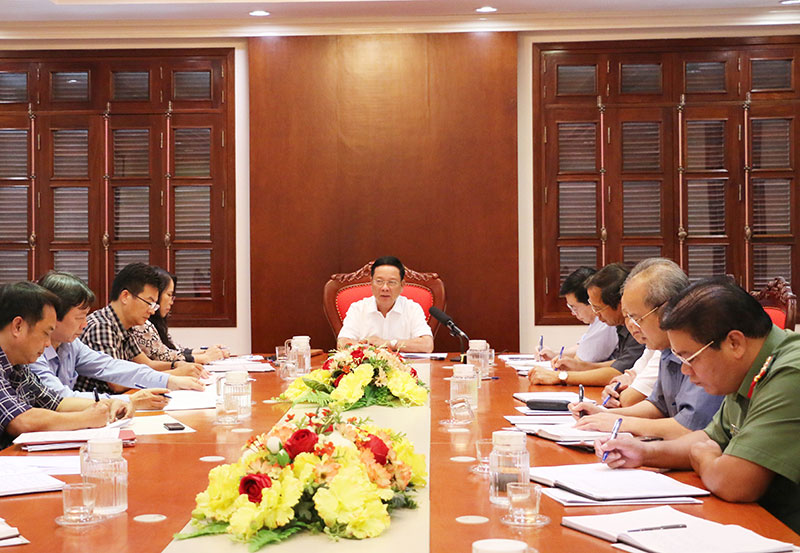 Secretary of the provincial Party Committee Bui Van Tinh chairs the conference.
The 2017-2020 period has so far seen local sport and physical training campaigns becoming more diverse and attracting the participation of people from all walks of life. Hoa Binh's athletes, including Level-1 and national-level ones, have also secured achievements at domestic and international competitions. The provincial high school for the gifted in sport and physical training has trained 300 students in 21 specialised classes for cycling, pencak silat, athletics, boxing, karate, and taekwondo, among others. A total of 286 athletes have been selected to join 53 regional and national competitions. In three years, Hoa Binh was awarded with 141 medals.
The provincial Department of Culture, Sports and Tourism has advised the local People's Committee to focus on infrastructure development. Currently, a 7.5-billion-VND project on upgrading the lane running around the pitch of the local stadium is underway to be completed this month. The department has also conducted a survey to design and plan budget for a potential investment in building a path in Dan Chu commune for mountain bike racing that meets Vietnamese and international standards. The path is expected to serve training and the organisation of different races, particularly competitions as part of the SEA Games 31 to be held in Vietnam.
Concluding the function, Tinh tasked relevant agencies with proposing mechanisms and policies to boost achievements of Hoa Binh's key sports and examining support mechanisms targeting athletes. The building of major sport facilities and coordination to mobilize social involvement and investment in sport development towards high achievements were also important, he stressed./.