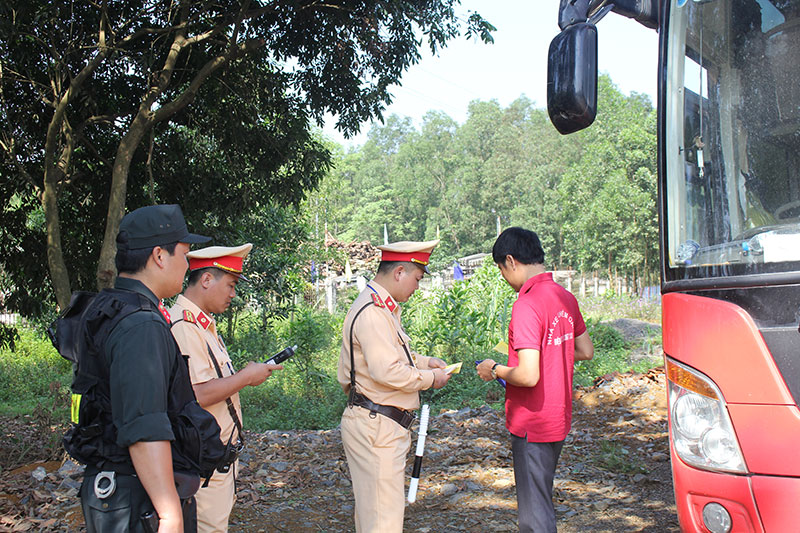 (HBO) – This year's Traffic Safety Year campaign has been launched under the theme "Ensuring Traffic Safety for Passengers and Motorcyclists". The Party's Committee, People's Committee and Traffic Safety Committee of Hoa Binh province have issued a number of documents guiding and directing local departments and agencies to take drastic and concerted moves to implement the campaign.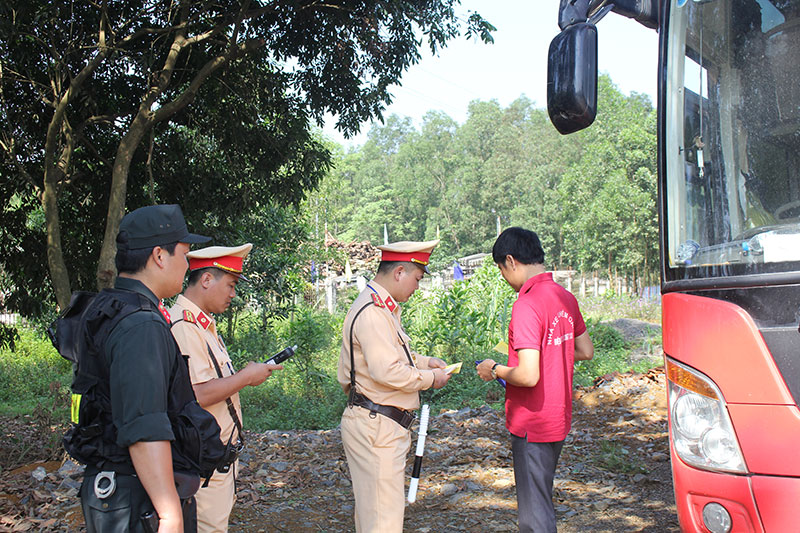 Traffic policemen increase patrols and checks on roads to ensure traffic safety in Hoa Binh province.
The provincial Traffic Safety Committee has coordinated with the city and districts as well as local departments and agencies to improve people's awareness on traffic safety.
Traffic police have also accelerated patrols and checks on roads to handle violations. In the first half of 2019, the force has recorded 5,570 traffic violations, fined 4,865 cases, seized 1,517 vehicles and suspended 567 driving licenses. For inland waterways, 96 violations have been detected and fined. The provincial police have collected a total of more than 3 billion VND in fines for the State Treasury.
The provincial Department of Transport has instructed the traffic inspectorate to coordinate with vehicle inspection stations to check vehicles' weight. They have detected some 466 overweight vehicles with 2.7 billion VND collected in fines and 150 driving licenses suspended.
To reduce traffic accidents, the provincial Traffic Safety Committee requested local departments and agencies to continue drastically and effectively enforcing solutions on ensuring traffic safety. Party's Committees and authorities at all levels have been also asked to uphold their leadership to regularly inspect the implementation of the solutions. In the districts or communes with high number of traffic accidents, the authorities must review the performance of those in charge of the issue and propose proper solutions for theproblems for the following months./.