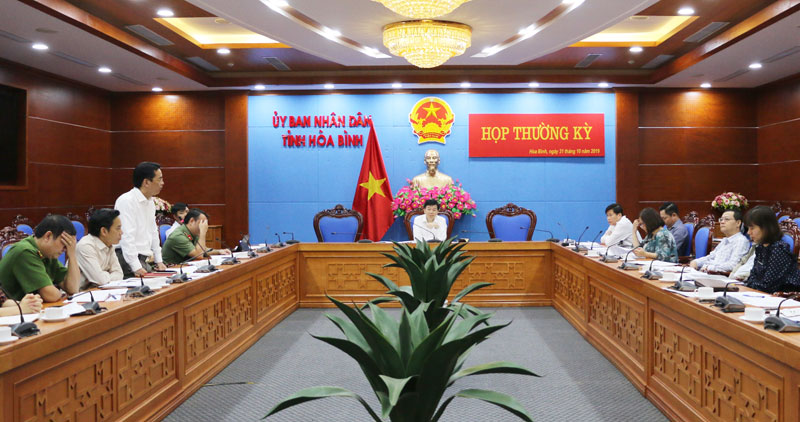 (HBO) – Vice Chairman of Hoa Binh province People's Committee Nguyen Van Chuong chaired a working session on October 30 to carry out a plan on reducing road toll in the locality.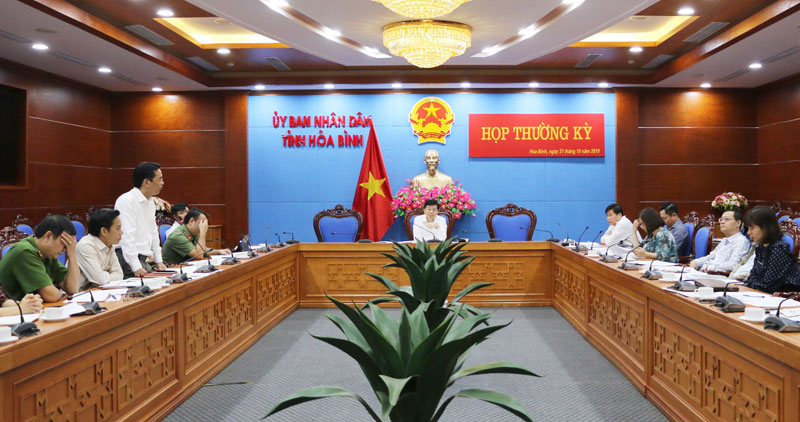 Leaders of Luong Son district People's Committee discuss measures to cut road toll at Km42+730 toll station on National Road No.06.
Statistics showed that as of October 25, 2019, 952 vehicles in Luong Son district handed in their applications for toll reduction to related authorities, 883 of which already had their names on the list of vehicles eligible for toll exemption or discount of the BOT National Road No.6 Co., Ltd.
Meanwhile, 202 vehicles in Ky Son districts were eligible for toll reduction.
In the past time, authorities of Ky Son and Luong Son districts have inspected all vehicles in the localities and asked owners to strictly follow legal regulations, resulting in stable security and order at the two toll collection stations. However, the situation may become more complicated when toll collection will begin for vehicles used for business purposes as from November 1.
Vice Chairman of the provincial People's Committee Nguyen Van Chuong said toll collection cannot be delayed, and all localities must strictly carry out the Directorate for Roads of Vietnam's Document No.6862, stressing "this is the prestige of the province".
He asked Ky Son and Luong Son districts to quickly verify vehicles which are eligible for toll reduction or exemption in line with current laws, and submit the list to the BOT firm before November 1.
All sectors, localities and press organisations should channel more efforts to raise public awareness of the province's toll collection policy.
Besides, Chuong ordered clarification of individuals and organisations' responsibilities for the late implementation of directions issued by the provincial People's Committee's Chairman in Notice No.2823 dated May 15, 2019.
The provincial Department of Transport was ordered to join hands with relevant sectors to give guidance to localities in enforcing legal regulations for vehicles used for business or non-business purposes, as well as enhance inspections on their business registration.
Meanwhile, the local inspectorate was requested to review vehicles that enjoy fee reduction and exemption, and work with the People's Committees of Luong Son and Ky Son districts and the BOT company to complete the list of the vehicles before November 31.
The police force was assigned to ensure social order and traffic safety at the toll collection stations, while handing out strict punishment to any violation./.