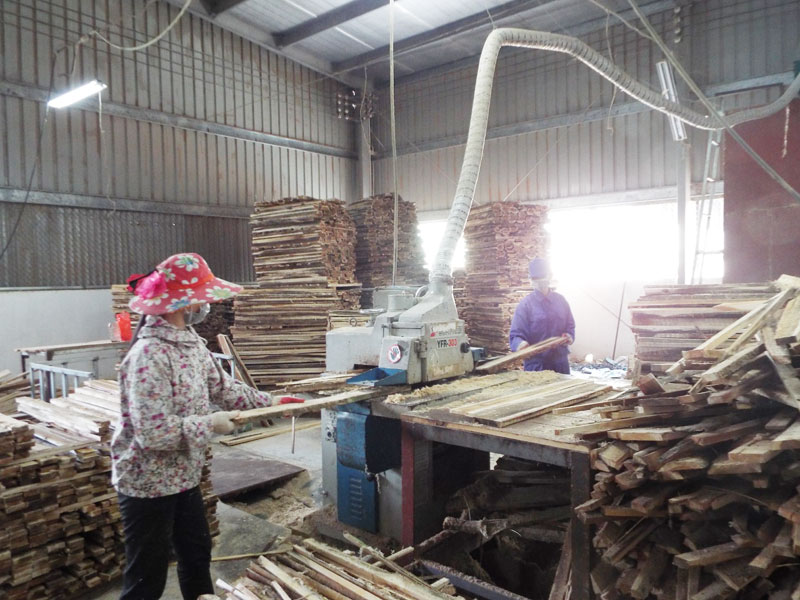 (HBO) – Ky Son district of Hoa Binh province have achieved and surpassed 12 of the 15 targets set in the resolution of its 27th Party congress for 2015 – 2020 so far. To capitalise on development chances in the new context, the district's Party organisation has built detailed plans and programmes and made utmost efforts to achieve difficult targets, thereby contributing to local socio-economic development.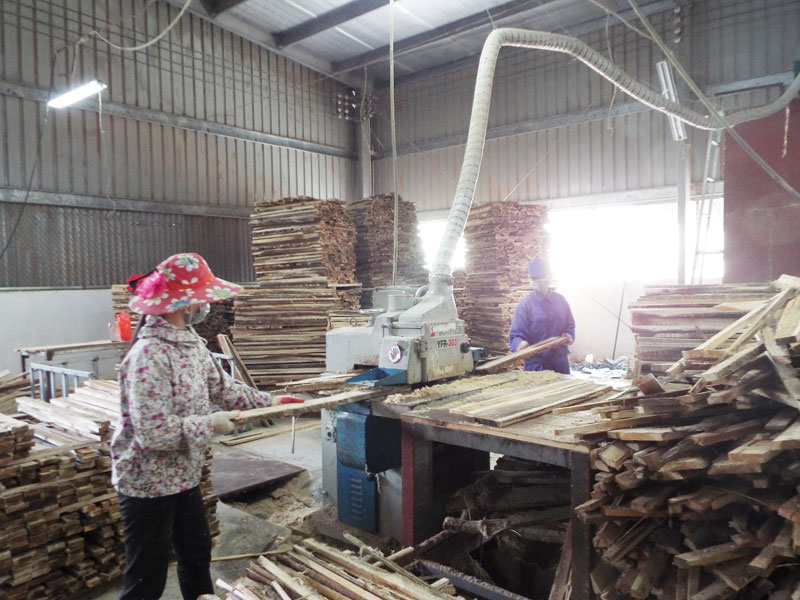 The Son Thuy JSC, based in Dan Hoa commune, is the largest contributor to the State budget in Ky Son district. It has generated jobs for more than 200 people.
The last four years is a successful period of Ky Son district's Party organisation in building up unity and unanimity.
With the engagement of the whole political system and the close coordination among relevant departments and sectors, the district has completed site clearance for a number of important projects and structures, especially the Hoa Lac – Hoa Binh road that was put into use in October 2018, opening up big opportunities for investment attraction.
Besides, the district has obtained major accomplishments in socio-economic development, political system building, and defence – security ensuring.
By the end of this year, industry – construction is set to account for 40.9 percent of the local economy, services 36.25 percent and agriculture 22.85 percent. Per capita income is expected at 55 million VND (about 2,370 USD), and the household poverty rate is likely to fall down to 6 percent.
Strong development has also been recorded in many other spheres. Ky Son has worked hard to develop infrastructure and attract investment. It is currently home to 133 investment projects with the total capital of up to 60 trillion VND. Notably, many investors are planning to develop ecological residential areas, tourism and industrial services here.
The district has posted fast growth in budget collection, only behind Hoa Binh city and Luong Son district. The local budget revenue increases by 17 percent each year on average, reaching 37 billion VND in 2016 and 78.6 billion VND in 2018. The figure stood at 44 billion VND in the first nine months of 2019, equivalent to 73.6 percent of the year's target.
Meanwhile, Ky Son has completed the new-style rural area building two years ahead of schedule. Many social and cultural targets have also been achieved, including the rate of households using safe water, waste collection, medical waste treatment, and national-standard schools. People's access to public services and local living standards have been improved considerably. The building of the Party, the administration, Vietnam Fatherland Front committees and political organisations has been reformed and proved effective.
The local Party organisation is directing relevant agencies to work to achieve the remaining targets set in the resolution of the district's Party congress, namely the urbanisation rate, health insurance coverage and the development of Party members./.