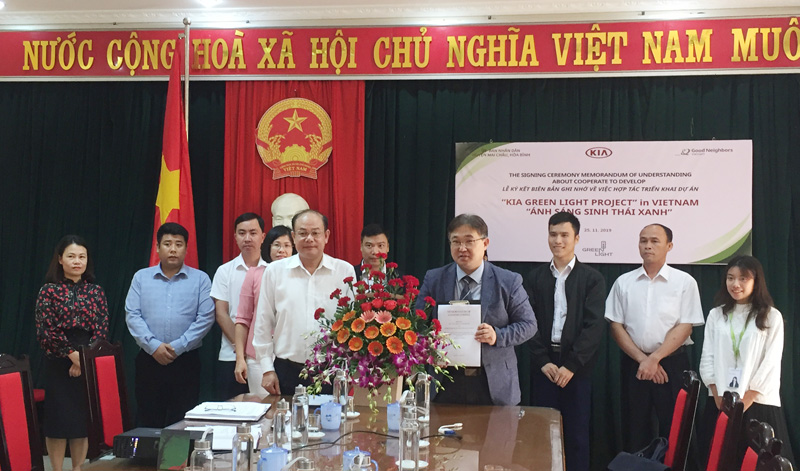 (HBO) - The People's Committee of Mai Chau district and the GNI organization of the Republic of Korea on November 25 signed a Memorandum of Understanding on cooperating to implement the KIA Green Light Project in Vietnam.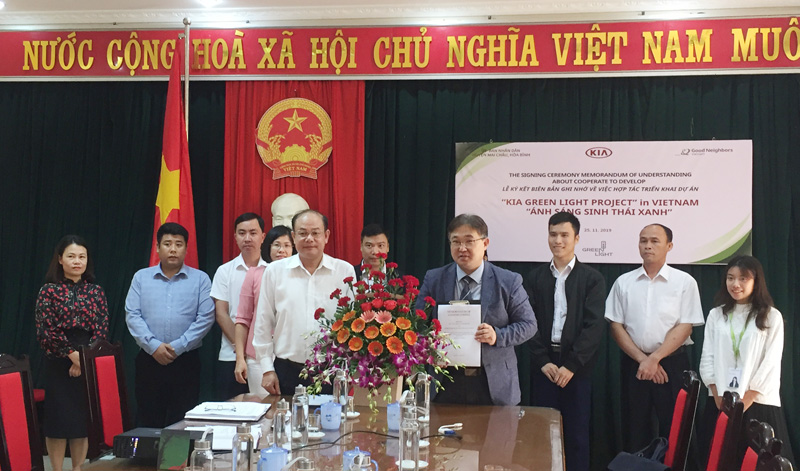 Representatives from the People's Committee of Mai Chau district and the GNI sign the MoU.
It is estimated that 23.9 tonnes of waste are discharged in Mai Chau district each day. The district already has a waste treatment facility in Xam Khoe commune, which processes 6.8 tonnes of garbage collected from six out of 17 communes and towns in the district. The facility cannot meet the demand for waste sorting and treatment in the district due to the big volume of waste. Therefore, the new project is hoped to improve the environmental sanitation, create sustainable livelihood and enhance the quality of life in the district.
The project focuses on four main contents, which are upgrading the waste treatment facility in Xam Khoe, building a playground for children using recycled materials, launching an environmental protection awareness campaign, and setting up and running a group to develop recycling as a livelihood.
The project is being implemented from September this year to December 2021 at a total investment of 379,774 USD (8 billion VND).
At the MoU signing ceremony, signing parties pledged to ensure waste treatment, contributing to improving the environment, protecting public health and creating green, clean and beautiful landscape in residential areas in the district./.