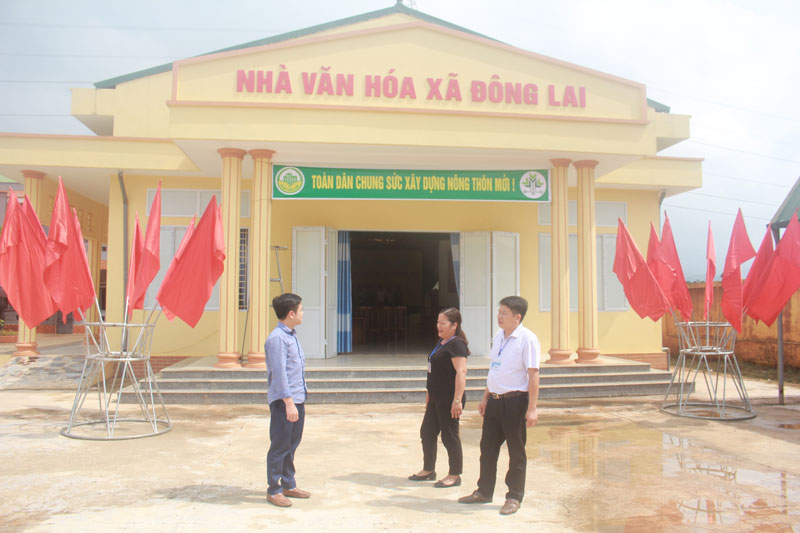 (HBO) – From a poor locality with limited infrastructure, an agriculture-based economy, low per capita income and a high poverty ratio, Dong Lai commune in Hoa Binh's Tan Lac district has witnessed considerable progress after nine years of implementing the National Target Programme on New-Style Rural Area Building. So far, the commune has completed all 19 criteria of the programme, while living conditions of local residents have significantly improved.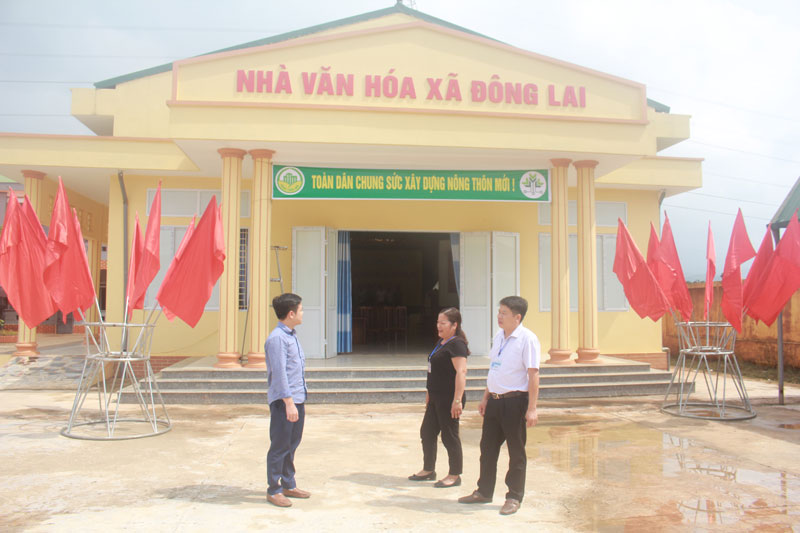 The Central Culture House of Dong Lai commune has been built to meet the criteria of a new-style rural area and the demands of local residents and officials.
So far, the commune has mobilized over 51 billion VND (2.19 million USD) for the programme, of which 10.5 billion VND was contributed by local residents in the form of cash, work, land and other assets.
Local infrastructure has been upgraded, while the socio-economic situation in the commune has improved. Currently, 62 percent of inter-field and 55 percent of inter-village roads have been paved, and all households have access to clean water, while schools in the locality have been standardized.
A new culture house of the commune has been built, along with culture houses in every village. Up to 96 percent of locals have joined health insurance.
The improved infrastructure has created favourable conditions for locals to develop their economic conditions and reduce the poverty ratio. Many households have switched cultivation strategy from rice to other crops with higher value.
The commune now has 75 hectares of lemongrass and more than 200 hectares of citrus trees. The per capita income among locals has risen to 32.3 million per year from 21 million VND in 2011, while the poor household ratio has reduced to 11.3 percent.
Bui Van Su, Chairman of the Dong Lai People's Committee, said that during the implementation of the programme, the commune has received donations of 42,400 sq.m of land from more than 1,000 households.
He attributed the result to the transparent and democratic way the programme has been implemented. Local residents have become major contributors to the construction of infrastructure that directly benefit them, he said, stressing the pioneering role of local officials and Party members./.