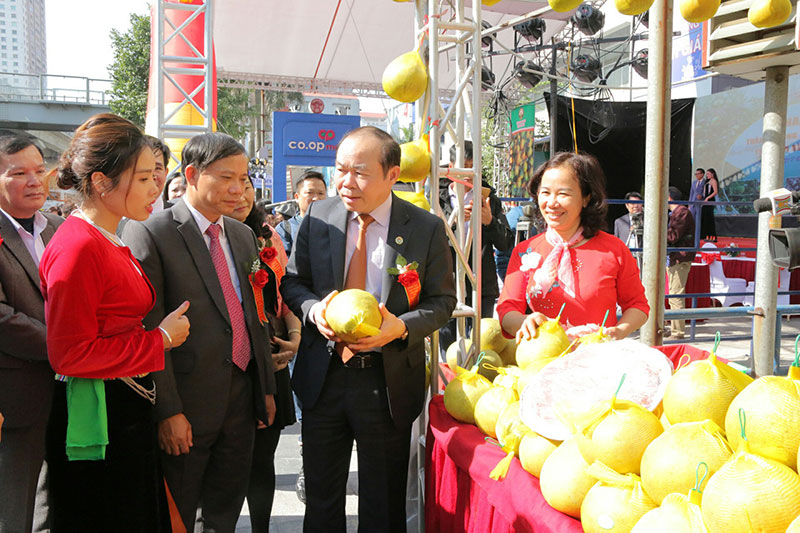 (HBO) – The Hoa Binh provincial People's Committee and the Ho Chi Minh City Union of Trading Cooperatives (Saigon Co.op) has organised a week introducing the province's agricultural and food products at five Co.opmart supermarkets in three districts of Hanoi from December 7 to 13.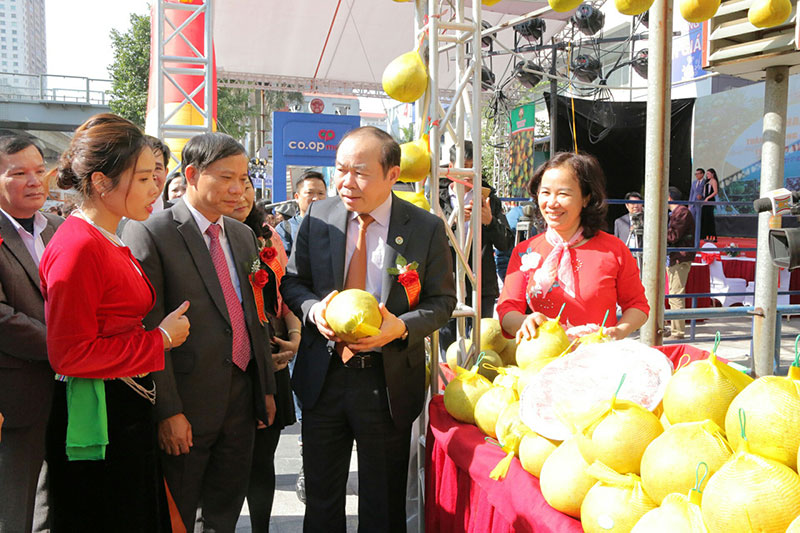 This is an important activity in a series of events promoting local farm produce in the Saigon Co.op system.
Thirty-three cooperatives and businesses from Hoa Binh has attended the week, showcasing a wide range of high-quality products meeting VietGAP standards like Cao Phong orange, Tan Lac red-flesh pomelo, Luong Son organic vegetables, fish farmed in the Da River, Lac Son hill chicken, and products made from sacha inchi.
At the week's opening ceremony, Vice Chairman of the provincial People's Committee Nguyen Van Dung said the event provides a favourable condition for local cooperatives and businesses to boost partnerships in the sale of products with the Co.opmart system in Hanoi and nationwide.
During the week, Hoa Binh pledged to create the best possible conditions for enterprises and investors to seek chances for long-term investment and business in the province, especially those wishing to invest in the production, sale and export of agricultural products. It also vowed to further perfect the agricultural production process, particularly hi-tech and organic farming, to supply high-quality products to consumers.
The province hoped to receive closer coordination from ministries, central agencies, the Vietnam Cooperative Alliance (VCA), the Hanoi People's Committee and Saigon Co.op in the organisation of supply-demand connecting activities, thereby providing better products for consumers and helping local cooperatives and farming households improve income and expand production.
VCA President Nguyen Ngoc Bao said the Hoa Binh Agricultural and Food Products Week coincides with the time the consumption demand in Hanoi is soaring.
He highly valued the province's agricultural production over the past years, adding that Hoa Binh holds huge potential for the large-scale production of high-quality agricultural and food products. Besides, one of its advantages is being located next to Hanoi capital.
In the time ahead, the VCA will carry out programmes to support agricultural chains in Hoa Binh, firstly the fish, orange and vegetable production chains, and connect the province with retail chains in Hanoi, including the Co.opmart network.
At the opening ceremony, Co.opmart and 10 businesses and cooperatives of Hoa Binh signed memoranda of understanding on sale cooperation./.