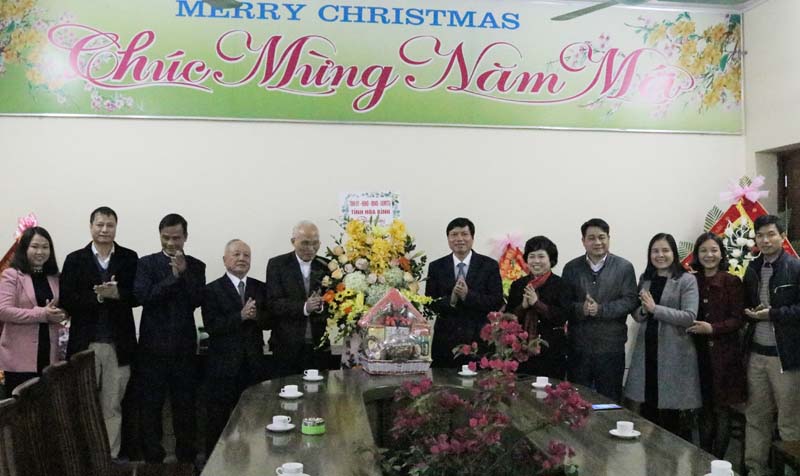 (HBO) – Permanent Vice Secretary of the Party Committee and Chairman of the People's Council of Hoa Binh province Tran Dang Ninh on December 23 visited and presented gifts to Hoa Binh Parish under the Hung Hoa Diocese on the occasion of Christmas.
Accompanied the provincial leader were Nguyen Thi Oanh, head of the provincial Party Committee's Mass Mobilisation Board and Chairwoman of the provincial Vietnam Fatherland Front committee, and other senior officials.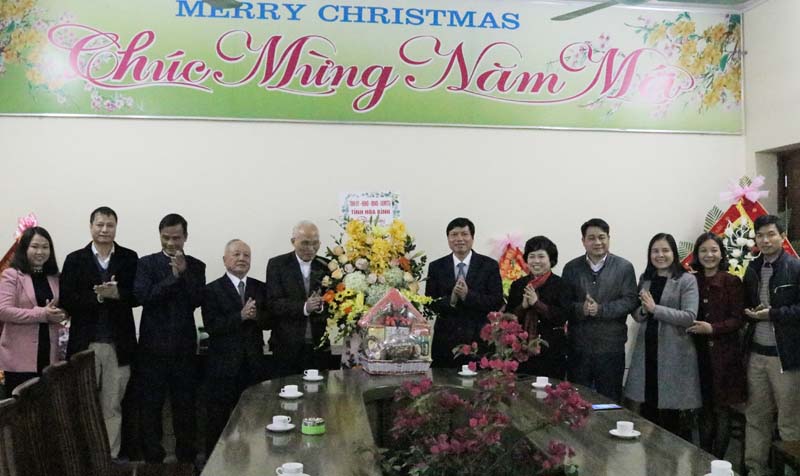 Permanent Vice Secretary of the provincial Party Committee and Chairman of the provincial People's Council Tran Dang Ninh congratulates the Hoa Binh Parish on Christmas.
The Hoa Binh Parish is now home to over 3,000 Catholic followers. Their material and spiritual lives have been improved thanks to great attention from the Party and State.
On behalf of the provincial leaders, Ninh recognised and highly avaluated the active contributions of Catholic followers to the local socio-economic development and maintenance of security and order. He extended his best Xmas greetings to Catholic dignitaries and followers in the Hoa Binh Parish.
The official said he hoped that Catholic followers will continue strengthening solidarity and supporting each other as well as cooperating with local authorities in developing the province.
Priest Nguyen Trung Thoai voiced his hope that the local authorities will provide more assistance for Catholic followers in socio-economic and cultural development.
He pledged to continuously encourage Catholic followers to implement well the Party's guidelines and State's policies and laws, while actively participating in movements to build a more prosperous locality./.