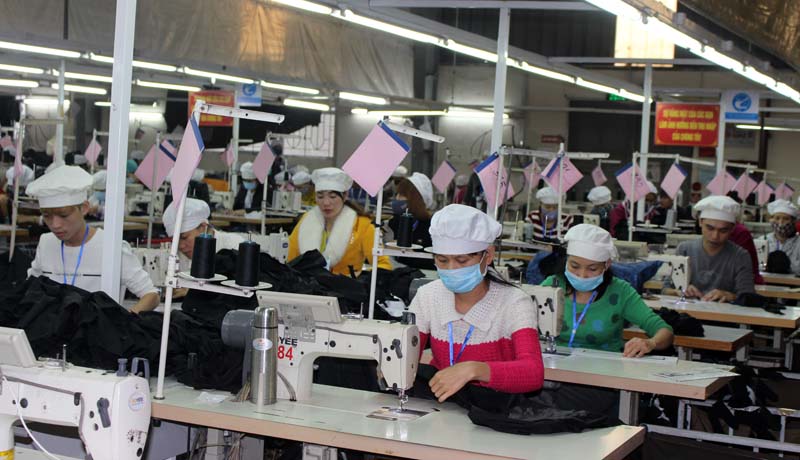 (HBO) - Industrial production, cottage industry and handicrafts in Hoa Binh city maintaining fairly high levels of development. Up to now, there are 81 enterprises and 1,289 individual households operating in industrial fields, attracting nearly 8,900 employees.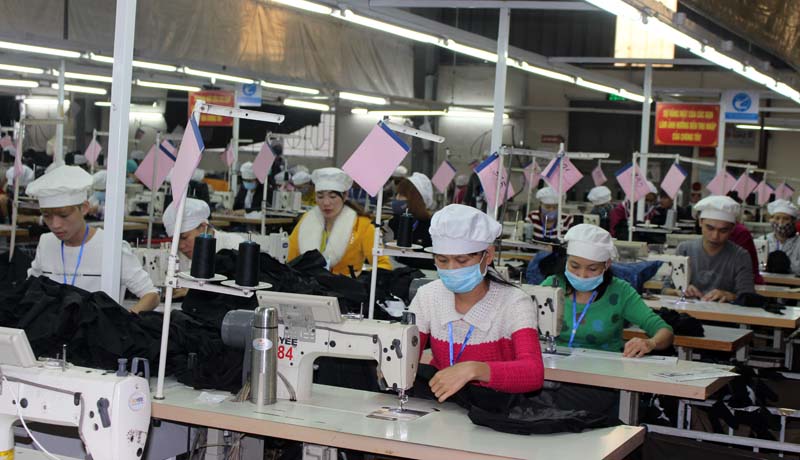 Viet - Han Garment Company in Cham Mat Ward, Hoa Binh City is attracting more than 600 employees.
In particular, the business sector attracted 6,453 employees; individual production facilities attracting 2,410 workers. Particularly, foreign-invested enterprises (FDI) attract 5,050 employees, accounting for 78.25% of workers in the industry.
The value of industrial production, handicrafts in 2019 of Hoa Binh city is estimated at 4,223.3 billion VND, up 13.79% compared to 2018, up 6.1% compared to the year plan. In particular, the block of enterprises in the province was estimated at 3,453.6 billion dong, up 13.6%; blocks of individual production facilities were estimated at 679.7 billion VND, up 12.04% compared to 2018.