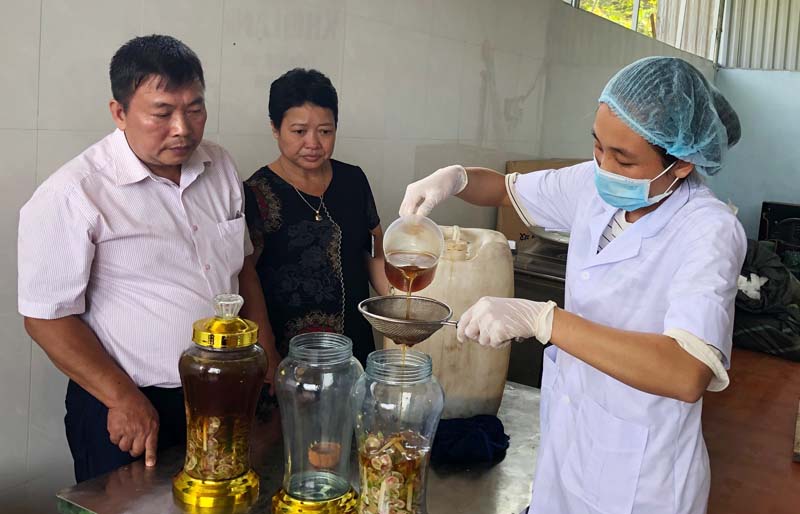 (HBO) - Among 5 typical products selected by Kim Boi district to participate in evaluating OCOP product ranking at Hoa Binh provincial level in October 2019, Linh Dung organic farm in Dong Ngoai village, Vinh Tien commune has 3 products selected. That is organic grapefruit, organic dried jam and organic peach lemon honey.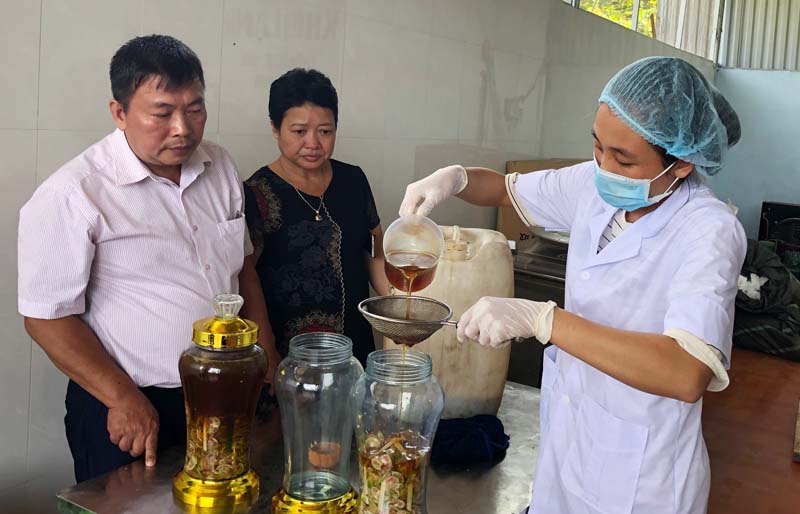 Hoa Binh consumers visit and discover how to process lemon honey at Linh Dung organic farm, Vinh Tien commune (Kim Boi district).
In the model of specialized farming of organic products, the farm has implemented steps of soil improvement and traditional care. Especially implementing the principle of "5 yes, 5 no and 3 safe", that is: organic certification, food safety certification, field diary, traceability and packaging labels; no stimulating chemicals, no chemical fertilizers, no preservatives, no chemical drugs and no genetically modified products; safe for producers, safe for consumers, safe for the ecological environment.
The farm is the first production facility in Vietnam which was certified by the NHO - QSCert organization to meet the Vietnamese organic standard TCVN 11041: 2015. On an area of ​​3.2 hectares of organic citrus, including oranges, lemons, tangerines, grapefruit, organic grapefruit products produced on the farm, was selected to participate in the Provincial OCOP Program in 2019.
Perhaps no orange growers dare to place bees in the garden. But in the citrus orchards of Linh Dung organic farm, it is not difficult to see scattered bees.
From the 2018 citrus fruit harvest, the farm has implemented another new idea, which is to make 3-flavor organic jam, source material from fruit peel. Customers after using jam had positive feedback. The farm has supplied canned grapefruit products to the hotels and restaurants of Hoa Binh city to keep the source of fresh pods.
From Linh Dung Organic Farm, 3 products of organic grapefruit, lemon with organic honey and dried organic jam bring enthusiasm, creative ideas of the farm owner are highly appreciated by consumers.
Participating in the evaluation of OCOP products in the first phase of 2019 with 24 other subjects, 3 products from the farm were rated 3 stars, were certified by the Provincial People's Committee and used the OCOP brand with the star ranking achieved in printing on the product packaging according to regulations.