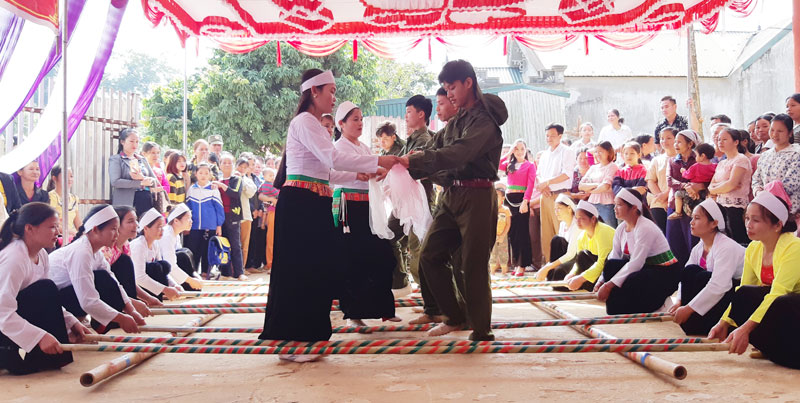 (HBO) - In 2019, Cao Phong district has achieved positive results. Most of the targets have been met and exceeded the plan. In particular, some important targets reached and exceeded the plan such as: Economic growth rate reached 11%; Per capita income reached 48.5 million; State budget revenue reached 31.08 billion VND; the poverty rate is 12.53%...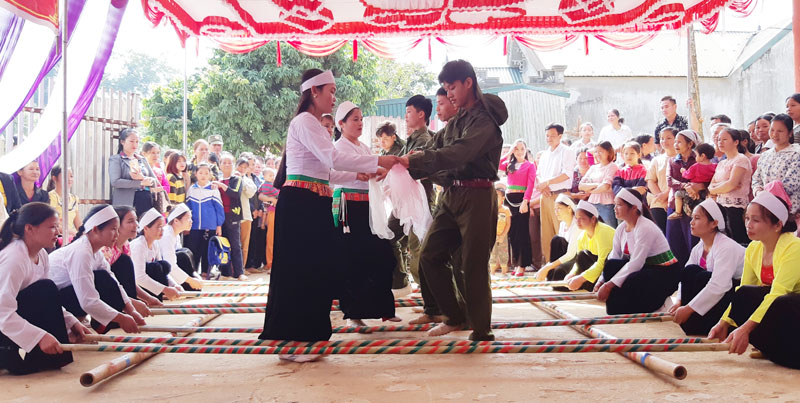 People in Doi hamlet, Tay Phong commune are happy to celebrate the great national unity.
Including highlights in the field of agriculture, tourism, new rural construction. In the field of agriculture, people actively apply new science and technology, produce towards high quality goods and agriculture. The whole district has 3,452.8 hecta of fruit trees, including 3,015.6 hecta of citrus fruits; 1,018.34 hecta of oranges meet VietGAP standards. The district continues to successfully organize the 5th Cao Phong orange festival. Cao Phong orange continues to affirm its brand in the market in the province and in the country and aims to export. The area of sugarcane is 2,703.2 ha. With an average value of about 500 - 625 million VND per hecta of citrus fruit; 160 - 200 million VND per hecta of sugarcan. A lot of households have enriched on their home land.
The new rural construction program has met plan. The average reached 15.08 criteria per commune, increasing 0.5 criteria compared to 2018. Up to now, the district has 5 communes meeting the new rural standard. The district has 8 OCOP products participating in the provincial ranking evaluation in 2019.
The tourism sector has many flourishes, initially exploiting the potential, combined with preserving cultural values. The district built a master plan for tourism development. In particular, identify routes, clusters and tourist sites such as: Binh Thanh - Thung Nai - Hoa Binh lake; Cultural and historical relics Cu Chinh Lan monument, Bo temple, Hoa Binh lake eco-tourism... In 2019, the district welcomed over 435,000 tourists, the revenue reached 39.3 billion VND, up 86%. compared to 2018.
The connection between economic development with cultural development and solving social issues had positive changes. People's lives have been improved. Movement of building cultural life, cultural lifestyle at grassroots level was promoted. 100% of classrooms are solidified; 11/13 communes and townships meet the national criteria set for health; 90% of households use hygienic...
Cao Phong Party Committee, authorities and people are making efforts to realize the goal of Resolution of the District Party Congress term 2015 - 2020 to become a fairly developed district of Hoa Binh province.