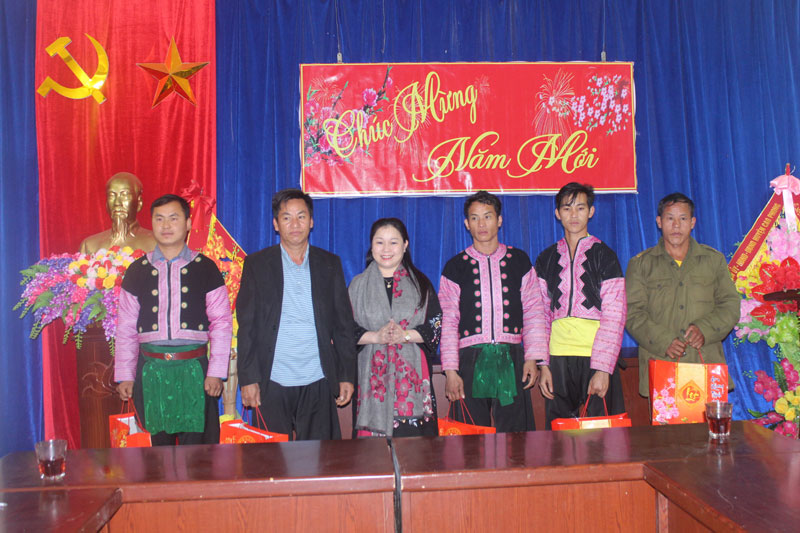 (HBO) - In the morning of January 7, the Hoa Binh provincial ethnic affairs committee and authorities of Mai Chau district presented gifts to Party Committee, authorities, and people of the Thai and Mong ethnic minority groups, ahead of the upcoming Lunar New Year (Tet) and traditional New Year of Mong ethnic people.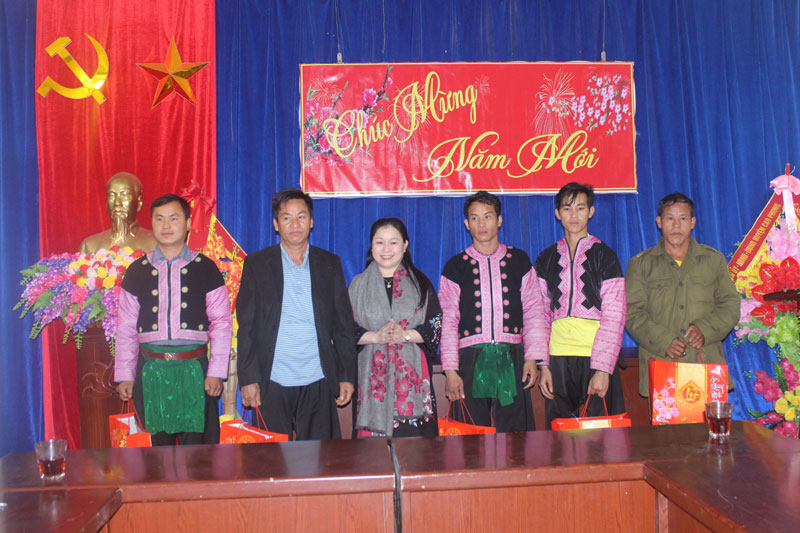 Leaders of the provincial Ethnic Affairs Committee present Tet gifts to chiefs of villages in Hang Kia commune, Mai Chau district.
Leaders of Hang Kia and Pa Co communes also handed over gifts to five village chiefs and five prestigious persons in Hang Kia commune. In Pa Co commune, six village chiefs and six prestigious persons also received gifts.
Leader of the committee wished Party units, authorities and residents a warm and happy New Year with many contributions to socio-economic development, fulfilling local political tasks while preserving the Mong ethnic people's traditional culture.
In Na Meo commune, leaders of the provincial Ethnic Affairs Committee and Mai Chau district People's Committee granted gifts to four hamlets and four prestigious persons there. In compliance with the National Assembly's Resolution, Na Meo commune has merged with Na Phon commune.
In the afternoon the same day, a delegation from the provincial Ethnic Affairs Committee presented gifts to Party unit and authorities of Phu Cuong commune, Tan Lac district. They also visited Khanh hamlet to offer gifts to 12 families hit by disasters in October 2017, each worth 500,000 VND.
They expressed hope that locals will overcome difficulties and stabilise their lives. Together with the national target programmes, the Party and State will design schemes for ethnic minority groups to provide them with better care in the near future./.