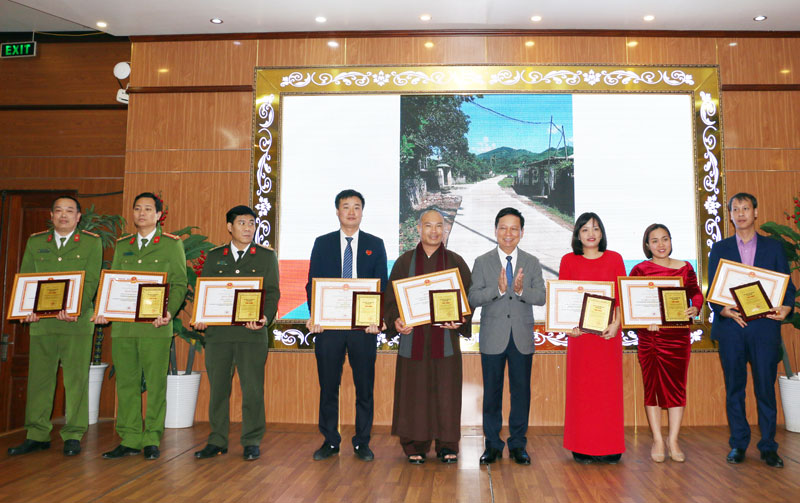 (HBO) - The Red Cross Society of Hoa Binh province on January 7 hosted a conference to review its operation and the voluntary blood donation movement in the locality in 2019, and discuss plans and orientations in 2020.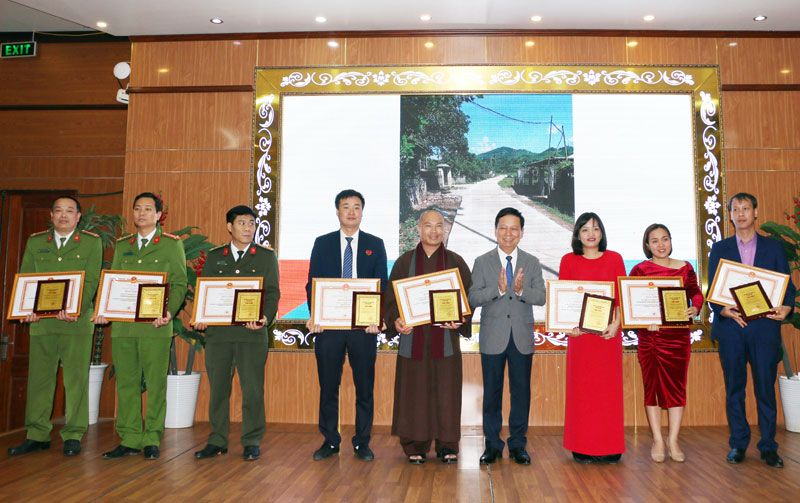 Secretary of the provincial Party Committee Bui Van Tinh hands over the certificates of merit of the Vietnam Red Cross Society Central Committee to eight organisations in recognition of their achievements in mobilising resources for humanitarian activities in the 2016-2018 period.
The provincial Red Cross Society recorded active achievements in charitable operations in 2019, including the campaign "Tet for the poor and Agent Orange/dioxin victims". As many as 26,918 gift packages worth 12.21 billion VND were presented to local needy people and AO/dioxin victims in the framework of the programme.
The movement "Action month for AO/dioxin victims" with a total funding of 718 million VND benefited 1,028 people.
Meanwhile, the charity project 'cow bank' has been continuously implemented in districts and Hoa Binh city, with 41 cows worth 584 million VND given to disadvantaged households.
Some 21 voluntary blood donation programmes were organized during the year, collecting 7,361 blood units.
The society provided support for over 54,230 people in the year, practically contributing to ensuring social security in the locality.
Speaking at the event, Secretary of the provincial Party Committee Bui Van Tinh, who is also the honourary chairman of the provincial Red Cross Society, praised the organization's performance in 2019.
He asked the chapter to maintain the above-mentioned programmes, and continuously coordinate with relevant agencies and sectors in mobilizing donations from individuals, organisations and sponsors for the locality's humanitarian activities.
He also called for more efforts to expand relevant models and initiatives, thus improving the effectiveness of the organisation's operation in the coming time./.