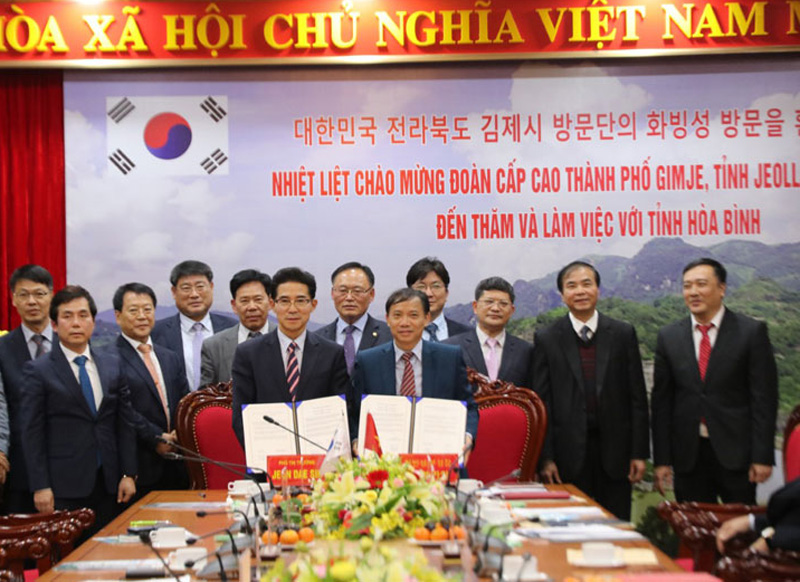 (HBO) - In compliance with the Party and State's foreign policy of independence, self-reliance, peace, cooperation and development, active and proactive global integration, being a friend, a trustworthy partner and a responsible member of the global community, Hoa Binh province has paid attention to leading, directing and requiring Party committees to thoroughly grasp and seriously follow the Party and State's guidelines and policies on foreign affairs and global integration. The provincial People's Council and People's Committee launched various practical activities, thereby improving the efficiency of foreign affairs and people-to-people exchange.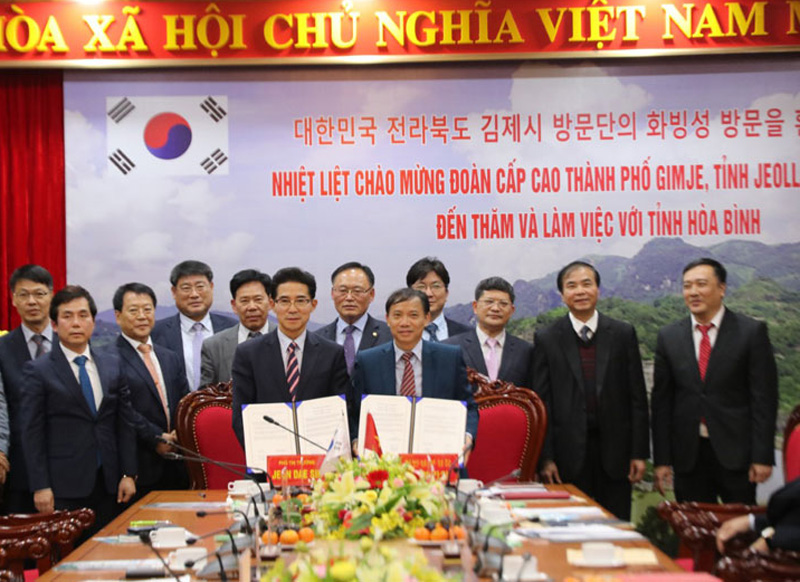 The province's delegation visits Ho Chi Minh School No. 14 in Mongolia's Ulanbato capital city.
On the first days of 2020, local authorities hosted a reception for a high-ranking delegation from Gimje city, Jeollabuk province, the Republic of Korea.
At the working session, both sides signed an agreement on friendly cooperation and exchange between the two provinces, under which they will promote development via collaboration in science-technology, economy, education and culture based on the principle of fairness and mutual benefits. The two sides will actively work to conduct friendly cooperation projects and others.
Last year, many meaningful external activities were held effectively, leaving good impression on international friends, notably a working trip to Mongolia's Tuv province by a local delegation led by Vice Secretary of the provincial Party Committee, Chairman of the provincial People's Council and head of the provincial National Assembly delegation Tran Dang Ninh.
The meeting made important contributions to expanding ties between Hoa Binh and Tuv provinces, in accordance with the memorandum of understanding on cooperation signed by chairmen of the people's councils of Hoa Binh and Tuv provinces on January 22, 2018, in the fields of information sharing, agriculture, cultivation and animal husbandry, exchange of visits to share experience in fields of strength, science-technology, health care, culture-sports, and people-to-people exchange.
The standing board of the provincial Party Committee built a plan to implement the Secretariat's Decree No.25-CT/TW dated August 8, 2018 on promoting multilateral external relations till 2030; raising awareness of the Party units, authorities, Party members and the public on the Party's goals and stance on multilateral external affairs; reaching high consensus and determination on the field. The board also issued Regulation No.10-QC/TU dated September 17, 2019 on the management of external activities in the locality./.