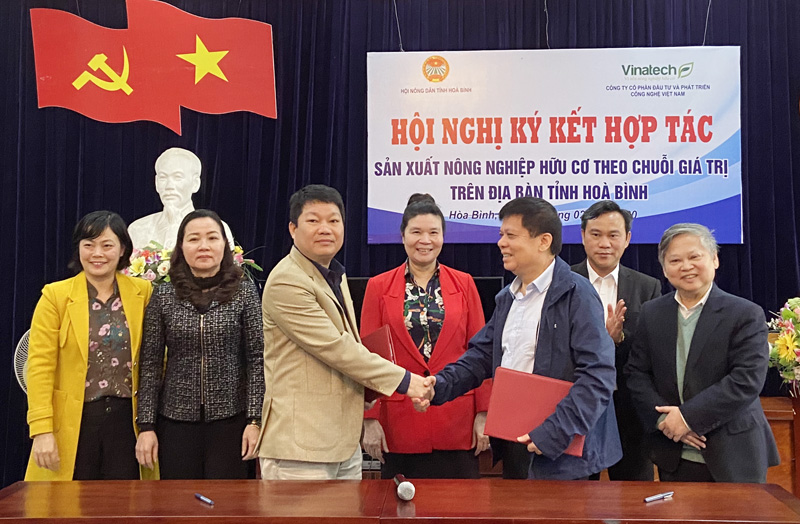 (HBO) – The provincial farmers' association and Vietnam Technology Investment and Development joint Stock Company (VTID JSC) on February 11 signed a cooperative deal on developing value chains for local organic farming.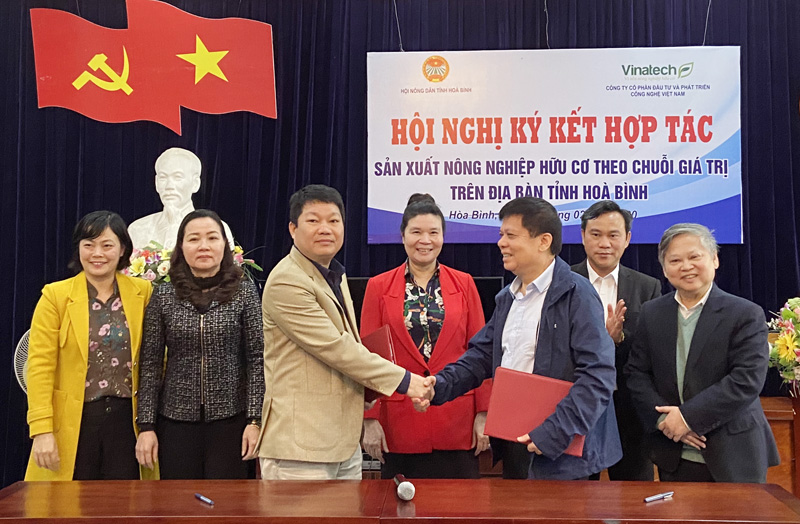 Leaders of the farmers' association and the Vietnam Technology Investment and Development joint Stock Company ink the cooperative agreement.
Accordingly, VTID JSC will sign a contract with the Centre for Vocational Training and Supporting Farmers to carry out the combination of agricultural production and consumption in value chains. Besides, it will join hands with the centre and farmers' associations in all districts to organise training courses on agricultural value chains, as well as introduce organic farming techniques from cultivation to harvest for local farmers.
The company will be responsible for providing the farmers with all necessary documents related to fertilisers and other organic products, and updating the value chain development situation in the locality every March, June and the end of the year.
The new deal aims to support local farmers to branch out organic farming while helping VTID JSC consolidate and develop its brand under the motto of "for an organic agriculture", contributing to protect the environment and build new-style rural area./.