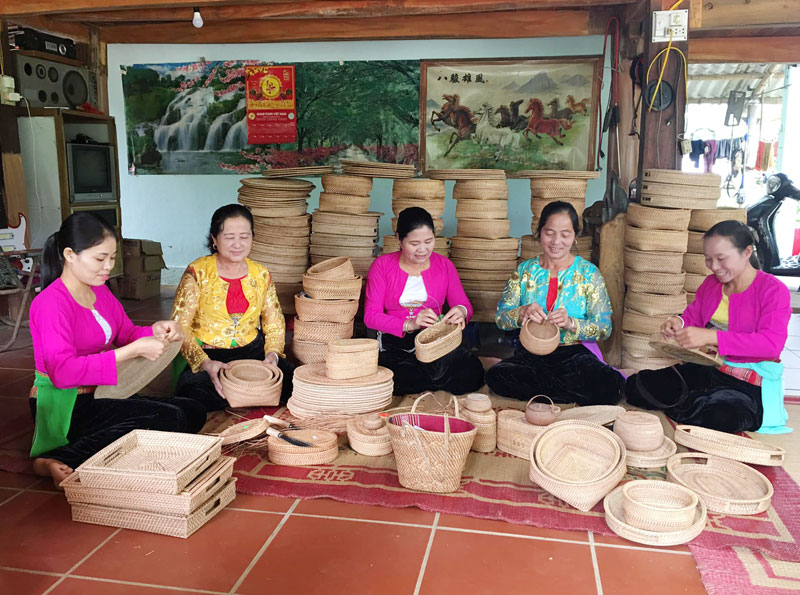 (HBO) – In an effort to improve the efficienucy of patriotic emulation movements, Lac Son district in Hoa Binh province has stepped up the building, dplication and honouring of role models.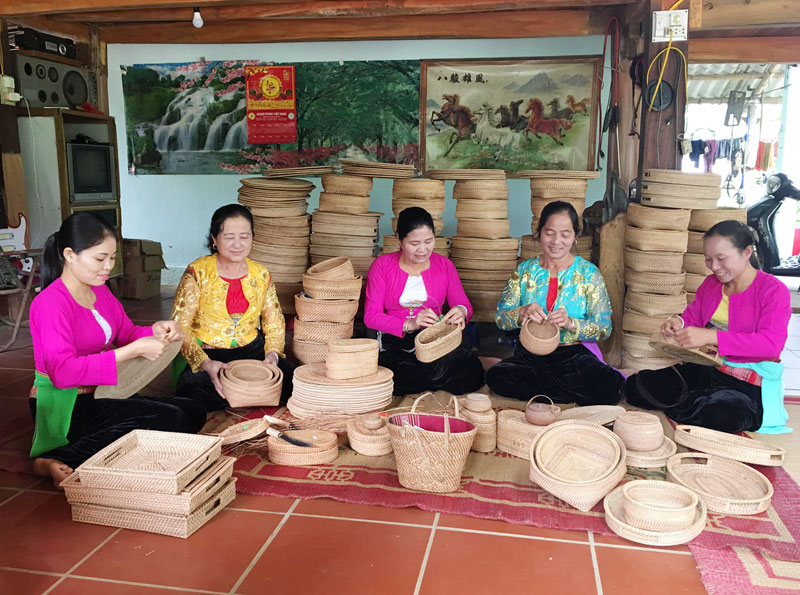 The rattan and bamboo cooperative in Bui hamlet, Nhan Nghia commune, Lac Son district, is an outstanding model in developing traditional crafts, and creating jobs and increasing income of its members and women.
Role models are sought in different sectors and from all social strata, especially labourers and units that have overcome difficulties to move ahead.
One of the role models is Bui Van Chun's family in Doi hamlet, Van Nghia commune, with a farm of bitter melon, pumpkin and cucumber in combination with pig breeding. His family earns 100-110 million VND per year from the farm.
Another is the family of Quach Phien from Chieng hamlet, Phuc Tuy commune (now Quyet Thang commune) that has successfully developed a household economy model. From growing 1.2ha of 'doi' trees for seeds, his family pockets over 600 million VND each year and creates stable jobs for four local labourers.
In implementing Plan No. 181 dated November 11, 2019 on duplicating role models in Hoa Binh province, Lac Son district has selected the rattan and bamboo cooperative run by Bui Thi Sanh in Bui hamlet, Nhan Nghia commune, and the "joining hands for the community" model launched by the district police for the programme.
The programme has helped to promote emulation movements across spheres in the locality. The local Party Committee, authorities, armed forces, businesses and people are joining hands in an emulation movement in 2020./.