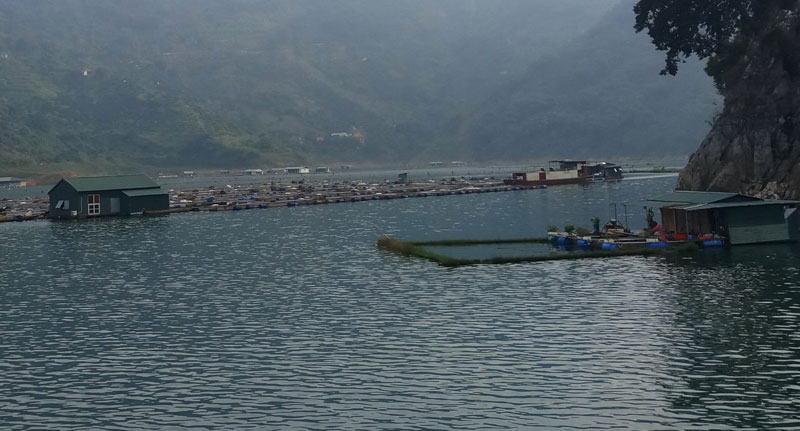 (HBO) – With 14,560 hectares of water surfaces Hoa Binh province boasts huge potential for cage fish farming or natural resources development.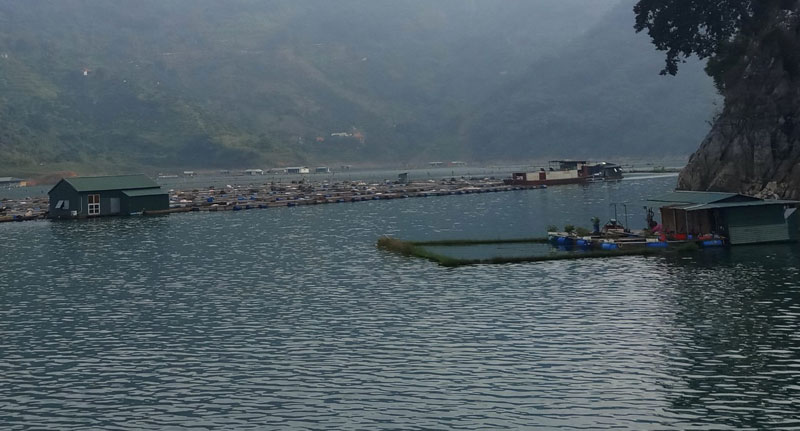 Residents in Thai Thinh commune, Hoa Binh city, earn big incomes from cage fish breeding on Hoa Binh Lake.
Implementing the provincial Party Committee's Resolution on cage fish breeding development on Hoa Binh Lake during the 2014-2020 period, the provincial People's Committee has decided to provide nearly 30.9 billion VND for 1,702 households in Hoa Binh city and four communes cultivating 2,600 cages.
At the end of 2019, Hoa Binh province's aquaculture area was 2,700 ha, up 610 ha compared with 2013. More than 4,670 fish cages (up 3,300 cages) scattering Hoa Binh's localities produced over 9,200 tonnes of fishes, a rise of 5,200 tonnes from 2013. The locality's aquaculture sector grew about 6.2 percent in the year.
Currently, Hoa Binh counts 15 facilities and households that have invested in more than 20 fish cages each. Many businesses like Mavin Group, Viet Duc Investment Trading Company Limited, and Hai Dang, Cuong Thinh and Hung Nguyen companies have set up modern fish raising cages. Nine of the 15 facilities have received food safety certificates and gained a firm foothold in the market.
With result-oriented policies and guidelines, Hoa Binh province has tapped into its potential and advantages in agriculture.
Localities in Hoa Binh are gearing towards sustainable development. They aim to diversify products and raise productivity and income on the basis of new technology application, while expanding fish farms.
The province expects to boost cage fish breeding, especially on the Hoa Binh Lake, striving for the target of 4,800 cages with an output of 9,500 tonnes by 2020./.