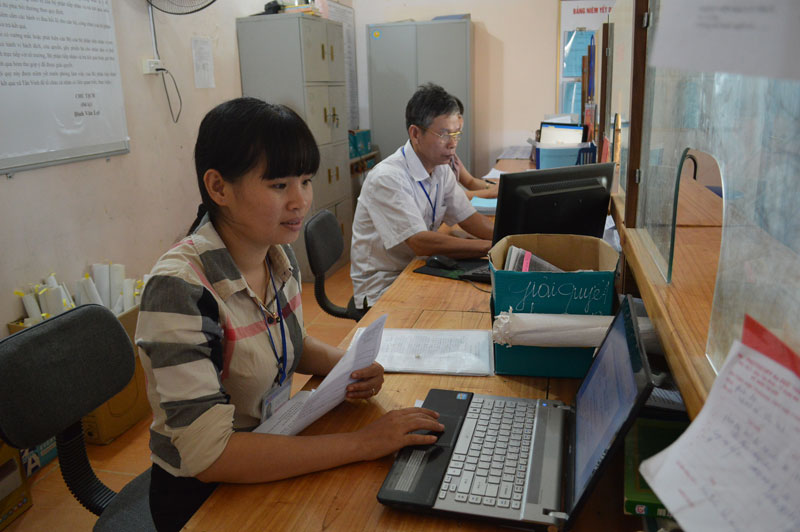 (HBO) - Public departments and agencies in Hoa Binh have been engaged in building the province's e-Government in an effort to promote the use of information technology (IT) in all areas and improve effectiveness of the local administrative system and quality of public services.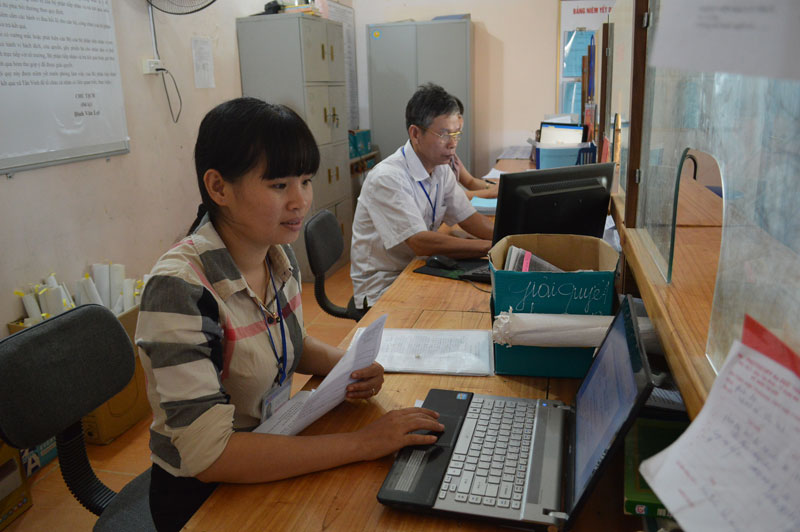 A civil servant works on her laptop at the one-stop-shop unit of Tan Vinh commune, Luong Son district.
To carry out the project, the provincial data integration centre has had its facility and technical infrastructure upgraded with six new servers, two routers, five switches, and four firewalls. A wide area network has been developed to connect the provincial departments, agencies and People's Committees of districts and city while the province has also operated the Local Government Service Platform (LGSP) and expanded connection between the shared software and specialised ones, such as those for registering business, civil status, social insurance and public post services.
The province's document management software has been upgraded to support exchange of e-documents among governmental bodies from central to communal levels.
All provincial departments, agencies and district-level People's Committees use digital signature while leaders in 17 of them have their leaders' digital signatures to issue documents.
On July 1, 2019, Hoa Binh rolled out its official portal dichvuconghoabinh.gov.vn for provision of online public services which helps fasten the service delivery to local people.
The portal currently provides 368 level-3 and 108 level-4 public services online. Ithas been connected with the national public service portal since December 9 last year.
The province has also connected its one-stop-shop software with the public postal service one to receive inquiries and return administrative results via public mail services.
Last year, over 5,450 inquiries were lodged and more than 273,200 results were released via the public postal network./.