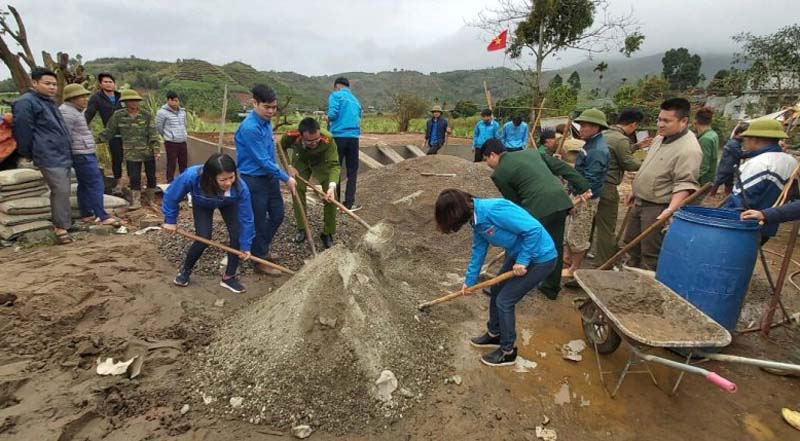 (HBO) - The Ho Chi Minh Communist Youth Union (HCYU) of Cao Phong district in the northern province of Hoa Binh on May 5 launched the youth month under the theme of "Voluntary and creative young people for the community" in Hop Phong commune as part of activities to celebrate the 89th founding anniversary of the HCYU (March 26).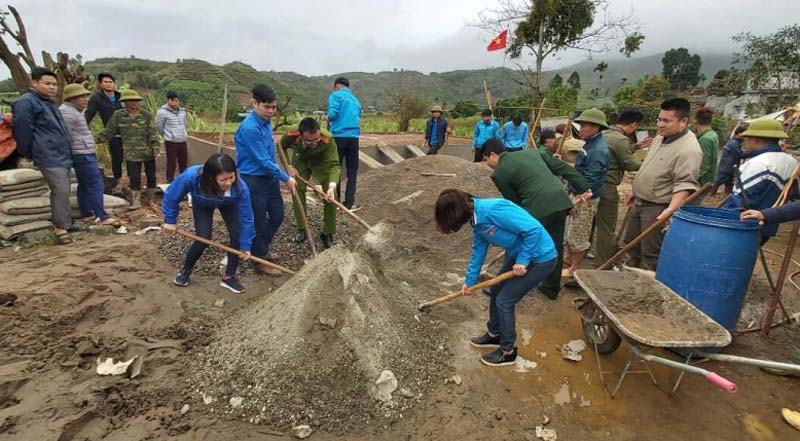 Leaders of the youth union, its members and local residents participate in the breaking ground of a work in Nhoi Trong village, Hop Phong commune (Cao Phong district).
At the launching ceremony, the district's youth union began the construction of a floating stage worth 15 million VND in Nhoi Trong village, Hop Phong commune.
On the occasion, it also presented three bicycles worth 4.5 million VND to three pupils with difficult circumstances, provided free medical checks-up and medicines and popularized COVID-19 prevention measures for 200 local residents.
According to secretary of the district's youth union Bui Thanh Nhan, voluntary activities to construct youth projects, clean up campaigns, blood donation, and providing vocational consultancy for students, presenting gifts to disadvantaged children will be organized during the youth month./.