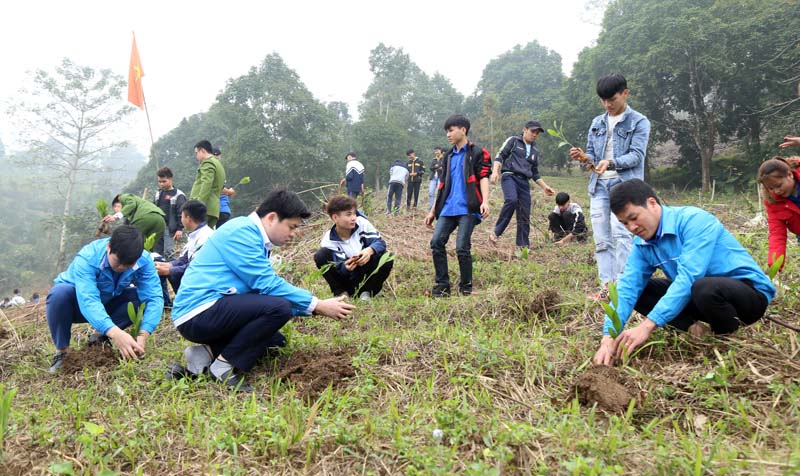 (HBO) - In 2020, Hoa Binh province plans to plant 150,000 dispersed trees of all kinds and 5,650 ha of concentrated forests. To that end, right after the Lunar New Year, many agencies, units, schools, armed forces in districts and Hoa Binh city have actively responded to the New Year tree planting movement and the province's afforestation plan in 2020.
By the end of February, the province planted nearly 201,800 dispersed trees and fruit trees of all kinds, 45,350 trees higher than that of the previous report and nearly 51,800 trees higher than planned. Typically, Lac Son district planted over 43,700 trees, while 27,250 trees were grown in Tan Lac, 25,000 trees in Lac Thuy, 23,250 trees in Luong Son, 23,150 trees in Da Bac and 21,000 trees in Yen Thuy district.
Currently, localities continue to cultivate and actively take care of seedlings of all kinds to serve the concentrated afforestation plan./.