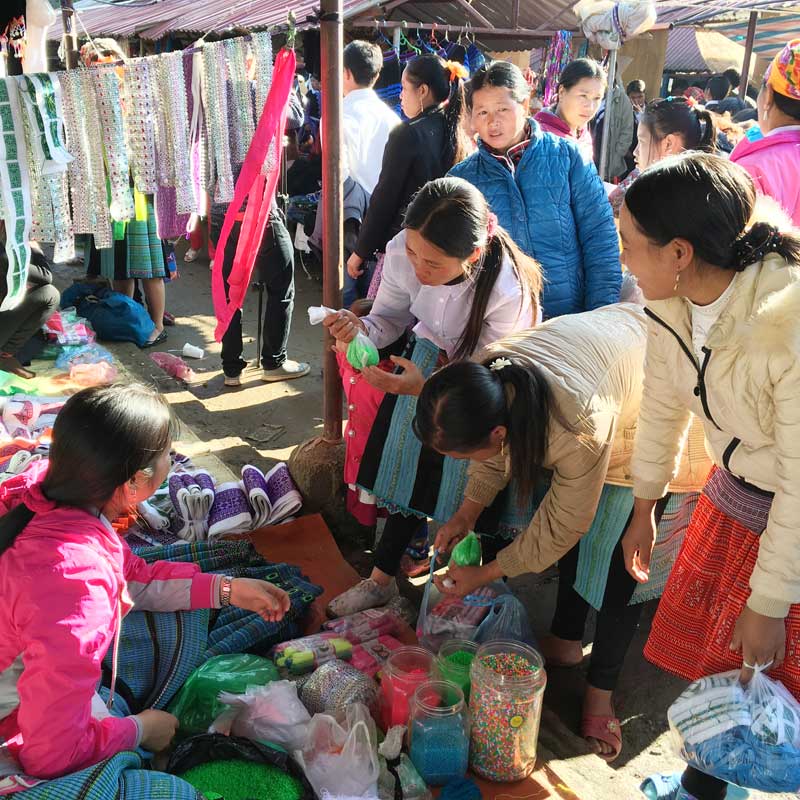 (HBO) - Located in a mountainous region and home to many ethnic groups, Mai Chau district has implemented programmes to expand its trade and services supply network, in a bid to meet demand of local consumers, ensure social welfare, and improve people's lives.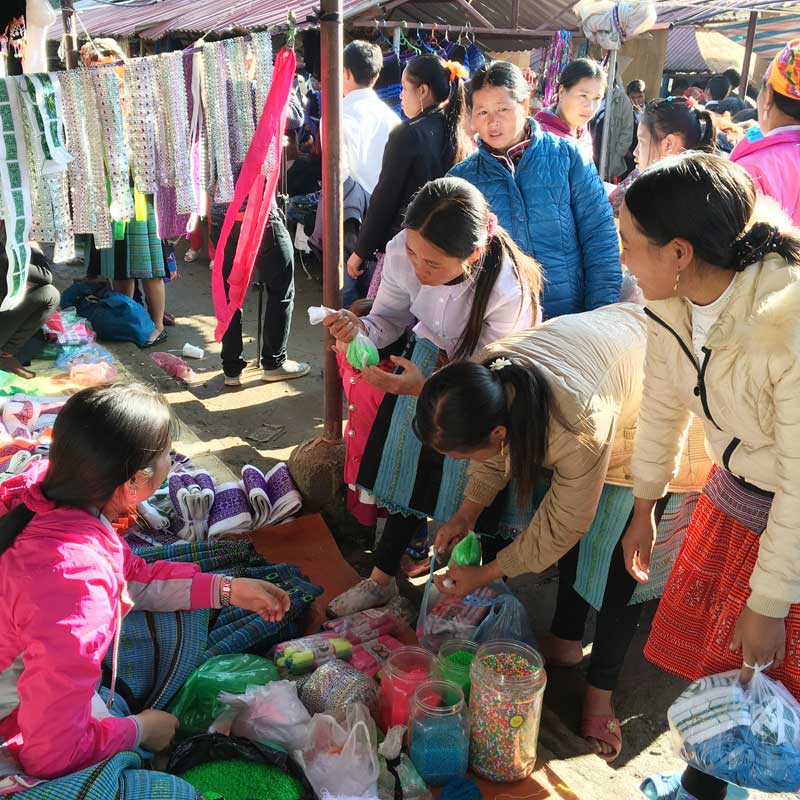 Pa Co market in Mai Chau provides a wide range of products, satisfying the needs of people in mountainous areas.
Though Xam Khoe market in the commune of the same name only opens once a week on Saturday, people in the commune and surrounding areas never face grocery shortage.
Similarly, in the remote and mountainous communes of Hang Kia, Pa Co, Son Thuy, Tan Thanh and Cun Pheo, local residents could access diverse products.
The local markets open one day each week. The market in Mai Chau town opens regularly, while a traditional market for Mai Chau area is held every Sunday. In addition, there is a network of grocery stores operated by local people across the district.
Head of Mai Chau district's Economy and Infrastructure Division Nguyen Van Dung noted that trade and services in the district have developed extensively in recent years, with many local shops opened in communes and hamlets. Many traders and households are willing to deliver products to hamlets and villages to serve more residents.
The district is home to 10 markets - Mai Hich, Xam Khoe, Co Luong, Pa Co, Phuc San, Tan Mai, Tan Dan, Noong Luong, Bao La and Mai Chau. There are also 1,254 trade and services establishments across the district.
State management and market surveillance agencies conduct regular inspections of operations of markets and shops. Therefore, the trading of counterfeit and smuggled goods and those of unknown origins has significantly reduced, with most goods on the market having good quality, meeting consumers' demand and taste.
In 2019, retail sales and service revenues in the district surpassed 1 trillion VND (42.57 million USD). The figure of the first two months of this year surged to more than 183 billion VND./.