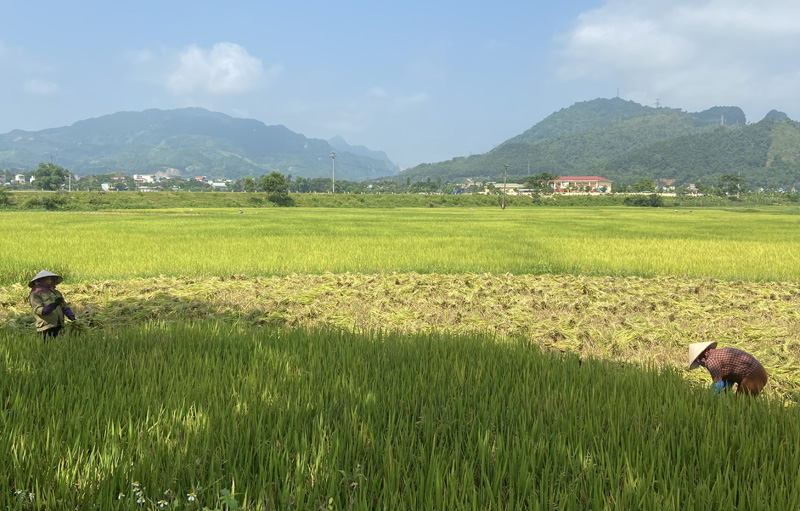 (HBO) – Localities across Hoa Binh province are bolstering rice harvest in the spring-summer crop. More than 4,000 ha out of 15,403 ha of rice were harvested, or 30 percent of total area, mainly in Lac Thuy, Kim Boi, Hoa Binh city and Luong Son, according to the Department of Agriculture and Rural Development.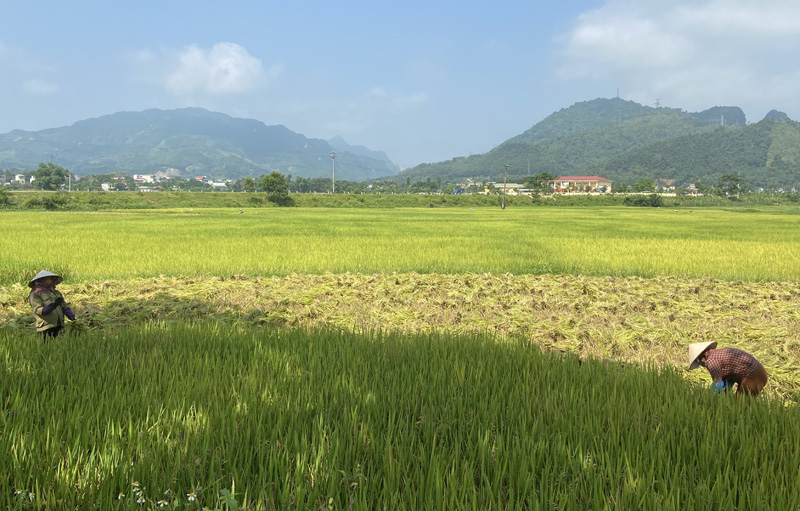 Farmers in Dan Chu ward (Hoa Binh city) harvest rice in the spring-summer crop.
A report of the department showed almost all rice cultivation areas in the province have blossomed.
Besides, the province's forest area has reached more than 3,100 ha and the harvest of some crops such as maize, peanut, sweet potato, taro and beans has surpassed targets.
Total harvest areas in the province have topped nearly 40,000 ha. Localities are stepping up the work to prepare for upcoming crops./.