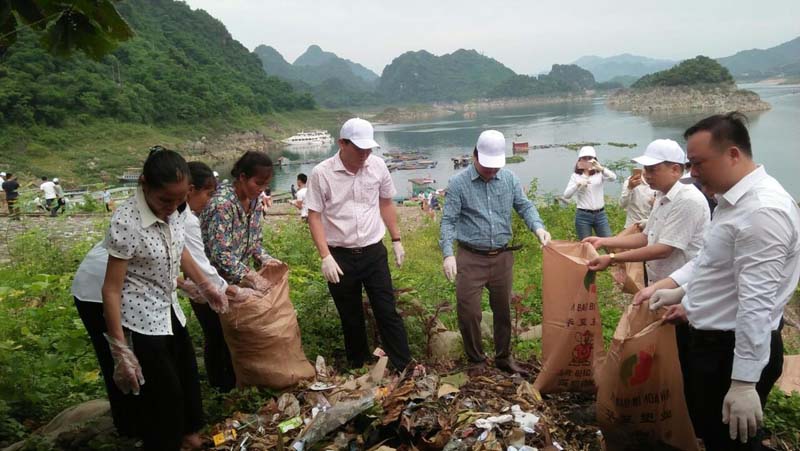 (HBO) – In recent years, the Hoa Binh provincial Farmers' Association has hosted many activities to raise awareness among its members of the importance of environmental protection and encourage them to take part in these activities, contributing to improving local living standards and building new-style rural areas.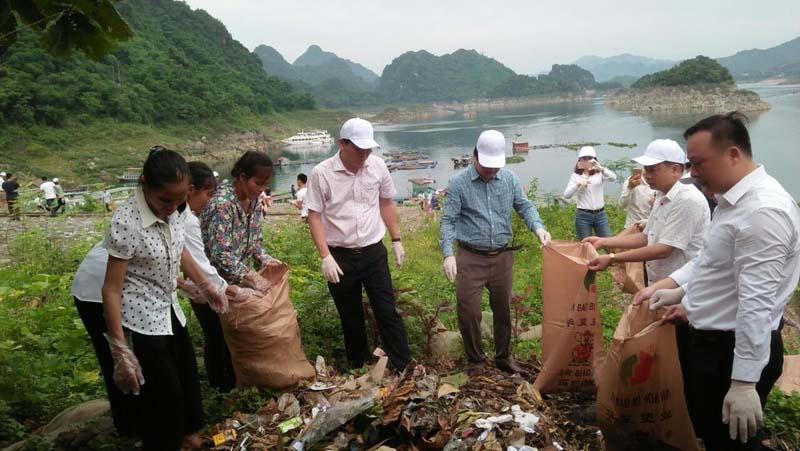 Officials, members of the Farmers' Association chapter in Cao Phong district collect waste in Thung Nai commune.
Farmers have become more aware of environmental protection. They have been encouraged to play an active part in environmental protection campaigns and the local new-style rural building during meetings of villagers and the Farmers' Association's grassroot-level chapters.
Environmental protection has also been integrated into criteria for accessment of the local chapters.
In response to the national emulation movement on new-stype rural building, farmers across the province have donated over 11 billion VND, 106,433 workdays, and over 88,700 sq.m of land for construction of rural roads. More than 460 km of inter-field roads have been built and upgraded, nearly 1,480 km of roads and alleys have been cleared; and over 683 km of inter-field canalshave been dredged.
In addition to 35,500 trees, the Farmers' Association at all levels has implemented 272 models of environmental protection in which members took part in the collection, classification and treatment of waste in residential areas while reporting on violations of environmental rules.
Many farmers have joined the model in which waste is collected and treated for farming of flowers across the district of Lac Son and Yen Thuy and Hoa Binh city.
In the coming time, the association will continue to direct its chapters to scale up waste collection projects and encourage members to donate land and money to construct public and infrastructure works and participate in environmental protection activities./.