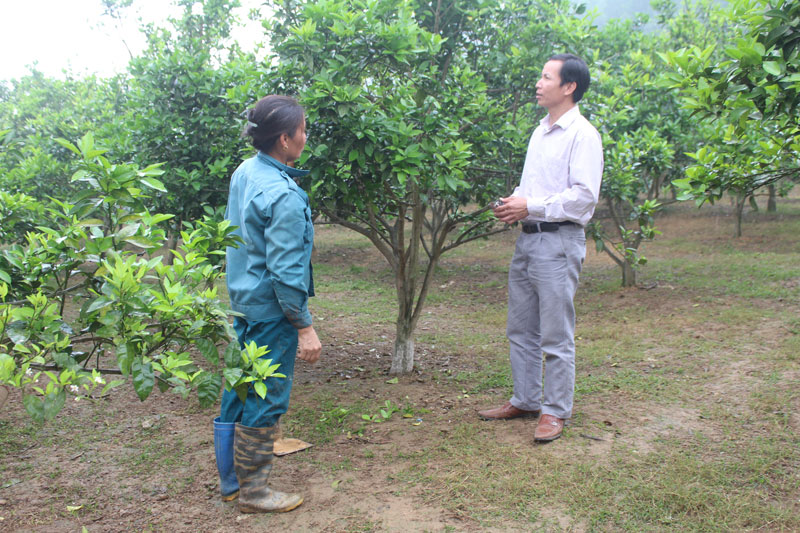 (HBO) – Hoa Binh has adopted various policies over recent years to develop products which the province has competitive edges of, in response to a national agricultural restructuring project which seeks to increase added value for the agriculture and foster sustainable development and new-style rural building.
The province has formulated and amended nine agricultural restructuring plans and issued 25 others for the development of specific sectors, sub-sectors and products in a bid to foster the comprehesive growth of the agriculture, expand added-value and respond to climate change.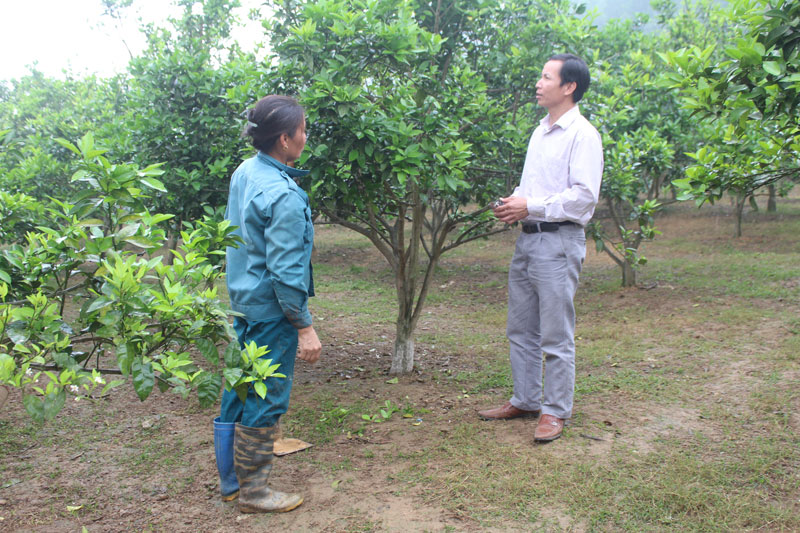 Villagers in Phu Thanh commune, Lac Thuy district shift to safe orange farming in response to agriculture restructuring policy.
Particularly, the province has given priority to the cultivation of citrus fruits, clean vegetables and sugarcanes. It is now home to 10,500 hectares of citrus fruits, including over 6,600 hectares as commercial farming which can generate up to 120,000 tonnes.
A total of 14 farms in the province, with a combined of about 271 hectares, have met food safety standards and been qualified for organic and VietGAP production.
Between 2017 and 2019, over 7,000 hectares of low-yielding rice and crops have been transformed into the land for the cultivation of other crops with higher productivity.
There is an increasing number of large-scale livestock farms raising high-yielding amimals which use advanced farming techniques and disaster-free practice.
The province has focused on intensive farming of cattle, pig, poultry and goat. By the end of this year's first quarter, the province has had 129 farms, including 41 for pig farming, 71 for poultry, 14 for goat, and three for cow.
The province has expanded areas of hardwood and indigenous trees as part of its plan to restructure forestry sector while shifting to thefarming of high-value fishery varieties./.