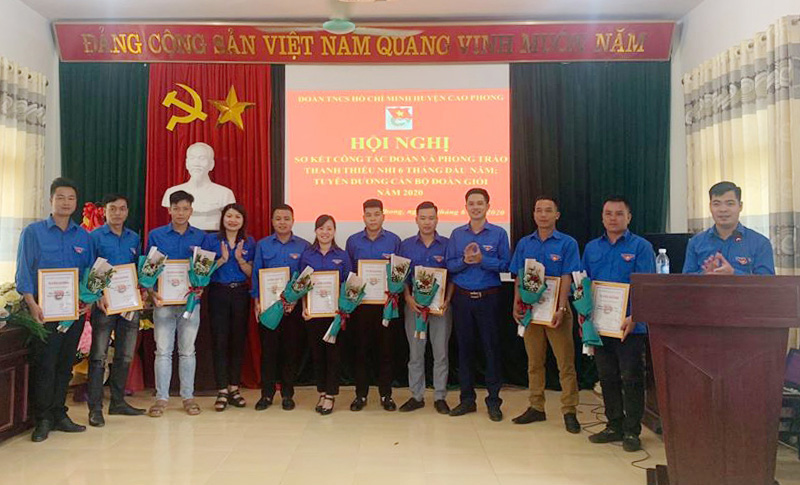 (HBO) - The Ho Chi Minh Communist Youth Union (HCYU) organisation in Cao Phong district in the northern province of Hoa Binh recently held a conference to review its operation in the first half of the year and set out tasks for the remaining months. At the event, 13 excellent members were honoured.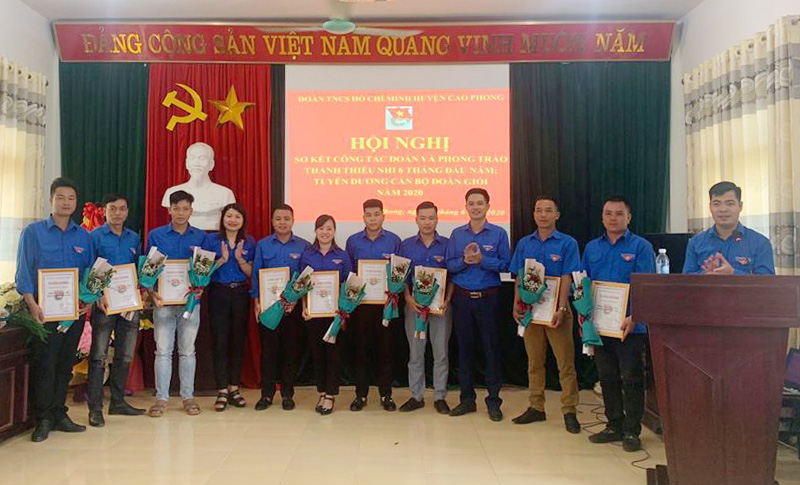 Representatives of the provincial and district HCYU committees honour the 13 outstanding members.
Between January and June, despite the impact of the COVID-19 pandemic, the district's HCYU and youth union effectively implemented a series of activities and campaigns, including the launch of the youth month in Nhoi hamlet. At the launch, construction began on a floating stage at the local cultural house, while free medicines were given to nearly 200 locals.
Highlights of the period also included voluntary events such as a parade to raise awareness on COVID-19; the handover of 1,000 free face mask; the collection of more than seven tonnes of plastic waste; and the planting of over 100 trees.
The district HCYU also organised a festival for young doctors and honoured 10 outstanding local workers, while working with the provincial and Hoa Binh city HCYU committees to visit and present gifts to 44 needy families.
Besides, a Traffic Safety Festival was held with 120 youth union members receiving training in safe driving skills, and a congress of exemplary children in the campaign of following Uncle Ho's teachings.
At the conference, delegates put forth measures to the implementation of key tasks in the last half. On the occasion, 13 excellent members were honoured./.