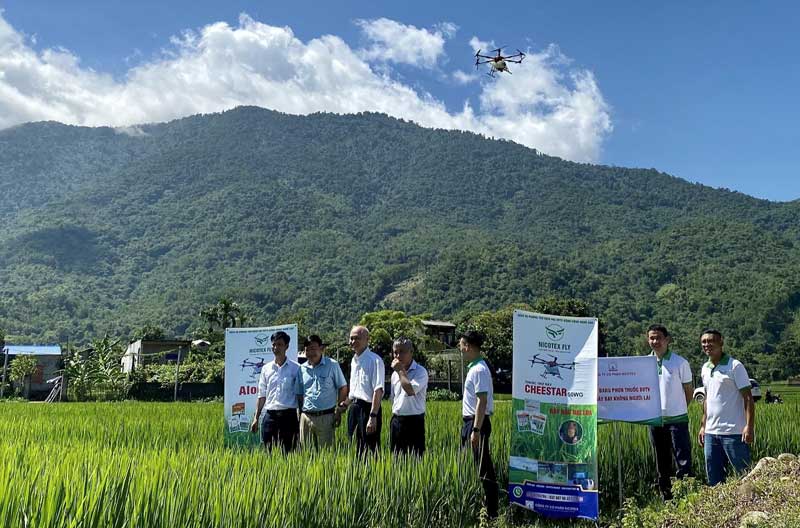 (HBO) - Hoa Binh province has set a goal of having revenue from the digital economy making up about 20 percent of its GRDP by 2025 and over 30 percent by 2030, in its efforts to grow amid the 4th Industrial Revolution.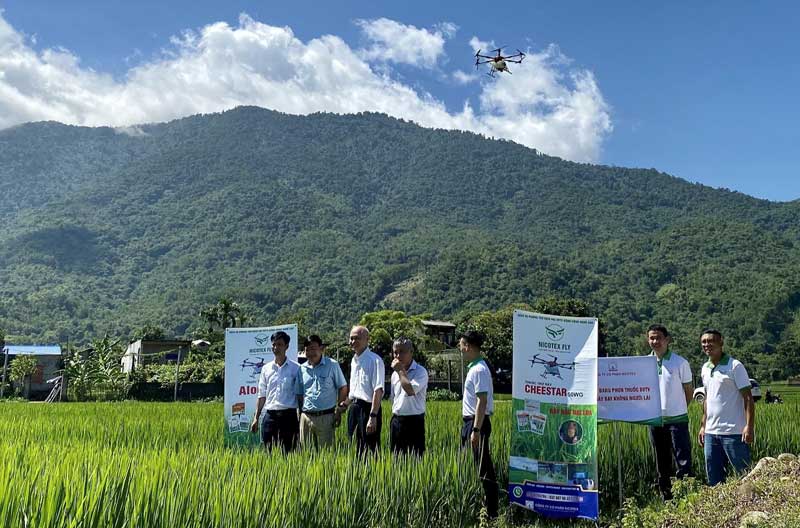 Automatic irrigation machines and insecticide-spraying drones.
Also by 2025, the province targets to build broadband internet infrastructure in communes, wards, and towns, basically complete digital transition at public agencies, and get the local smart city planning done. By 2030, it aims at ensuring 5G network coverage for locals to enjoy high-speed internet at a low cost.
To actively join the revolution, Hoa Binh prioritises breakthroughs in IT application, digital infrastructure development, and the building of smart agriculture, tourism and urban areas, among others.
The local infrastructure basically meets requirements for management and IT application, with all public agencies having internal networks and connected to broadband internet services.
The provincial portal for administrative services, established in July 2019, has so far received 4,629 documents. The local centre for smart urban area management, meanwhile, was put into operation in September this year. The Hoa Binh People's Committee will complete the building of its paperless meeting room system in October.
The province has also recorded increasing numbers of businesses and services based on digital platforms, creating more opportunities for locals to seek high-income jobs.
Regarding agriculture, technologies have been applied in production, preservation, and distribution, with many localities, individuals, and units operating a series of smart equipment such as automatic irrigation machines and insecticide-spraying drones. The province has encouraged its residents to engage in the One Commune One Product programme, register for trademark protection of their farm produce, and expand production following the VietGap standards.
In the medical sector, 100 percent of local hospitals have installed applications for data management that link with the national healthcare data system. Meanwhile, the education sector has included the teaching of science, technology, engineering, and mathematics (STEM) in its new curriculum for high school students. The transport sector has put into operation an AI platform to handle traffic violations.
Hoa Binh has also worked with the Vietnam Posts and Telecommunications Group (VNPT) to build a host of projects on smart tourism./.