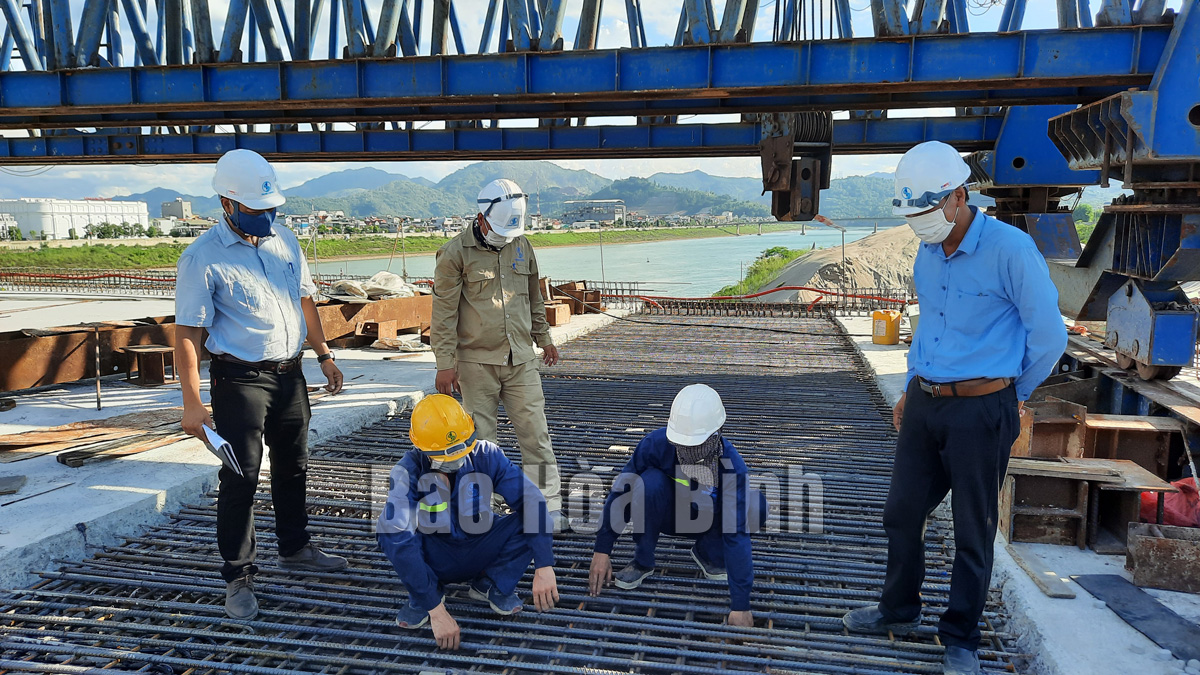 (HBO) – Hoa Binh made remarkable achievements in implementing the dual goal of preventing the COVID-19 pandemic and promoting socio-economic development in the first six months of 2021.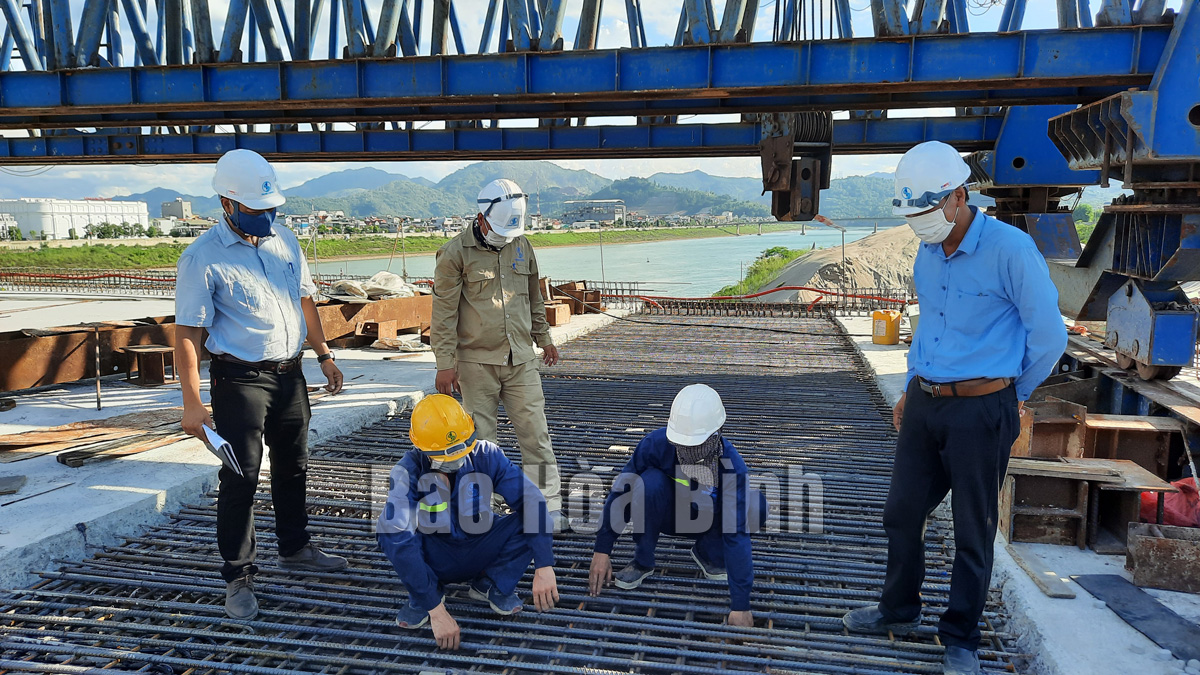 Officials and technicians of the provincial Department of Transport direct contractors to accelerate the construction of Hoa Binh 2 bridge project, aiming to put the project into operation in September.
The province witnessed a stable economic growth in the first half of the year, with its gross regional domestic product (GRDP) growth expanding 16.1 percent.
The processing and manufacturing industries recorded high growth.
Its industrial production index posted a year-on-year surge of 25.9 percent, while the industrial production value climbed by 24.3 percent to 22.34 trillion VND over the same period last year.
According to Secretary of the provincial Party Committee Ngo Van Tuan, 2021 is the first year of implementing the Resolution of the 17th Party Congress of the province, which has been identified as the year for promoting administrative reform, improving business environment, removing "bottlenecks" in investment attraction, especially in land clearance, attracting potential projects, and implementing green and sustainable development goal.
The local authorized agencies have focused on reviewing and evaluating the performance of assigned tasks and responsibilities by agencies, units, localities, cadres and civil servants, along with strict handling those who obstruct and cause bottlenecks in administrative reform, land clearance and investment attraction.
Attention has also paid to effectively implementing the management in accordance with the master and sectorial plan.
Local departments and sectors have also enhanced coordination in accelerating administrative reform, with the aim of cutting by 30 percent of administrative procedures.
The locality has also concentrated on removing difficulties, improving business environment, quickening the implementation of projects, especially public investment projects, promoting the collection of tax debt and land use levy, strictly managing non- budgeted revenue, land, natural resources and minerals, and strengthening decentralization to organizations, individuals, especially the leaders, in performing political tasks and speeding up disbursement and land clearance, thus creating motivation for realizing growth goals./.